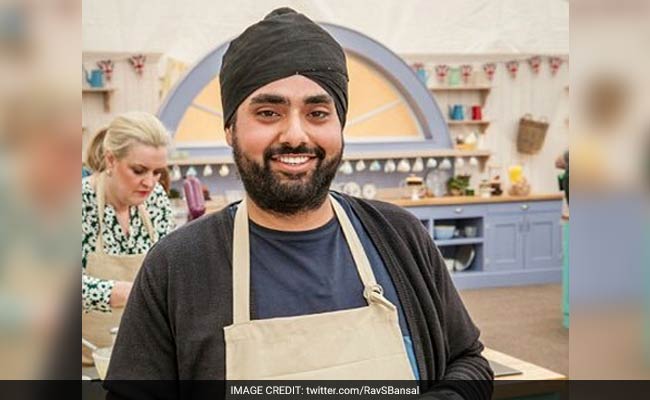 Ravi  Bansal, who has proved popular on The Great British Bake Off show, suffered racist abuse.
LONDON: A 28-year-old Sikh man in the UK, competing in a popular television bakery show, has suffered racist abuse after appearing in the first two episodes of the show, according to a media report.
Rav Bansal, who has proved popular on The Great British Bake Off (GBBO) show, said he was asked whether he was a "P***" by a stranger who referred to the "not-so-British Bake Off".
"So today I was asked 'Are you the p*** on the not so British bake off?' Really, in 2016?," he questioned on twitter yesterday alongside an angry-face emoticon.
Fellow contestant Benjamina Ebuehi replied to the tweet, saying "so horrible". Meanwhile, another baker on this year's show, Selasi Gbormittah, wrote, "What is happening?"
"This makes me livid! I'm sorry that these people exist! You're great and absolutely British! Keep on keeping on!," another wrote.
One of his fellow amateur bakers, replied to his tweet about the abuse, saying it was "so horrible", the report said.
He is not the first Bake Off contestant to have suffered racist abuse. Last year's winner 31-year-old Nadiya Hussain has previously spoken of insults and violence she suffered as British-Muslim at the hands of strangers.
"I've had things thrown at me and been pushed and shoved," Bangladeshi-origin Mr Hussain had said recently.
Mr Bansal lives in Kent, south-east England, and studied criminology but went on to work in the field of student support at City University, London.
"He has an extremely strong bond with his sister who inspired him to bake. He has always been passionate about helping people and has volunteered for charities such as Victim Support. Rav is adventurous and experimental with his baking and likes to use a whole range of unusual ingredients," reads Mr Bansal's profile for the show on BBC.
He is one of ten remaining contestants on GBBO this year, and has won fans for his good-natured humour in the tent.
The GBBO has previously been praised for being one of the most ethnically diverse shows on prime time television.
The show has received record ratings this year, achieving more than 10 million overnight viewers for each of its first two episodes.http://www.ndtv.com/indians-abroad/28-year-old-british-sikh-bakery-show-contestant-suffers-racist-abuse-1453746