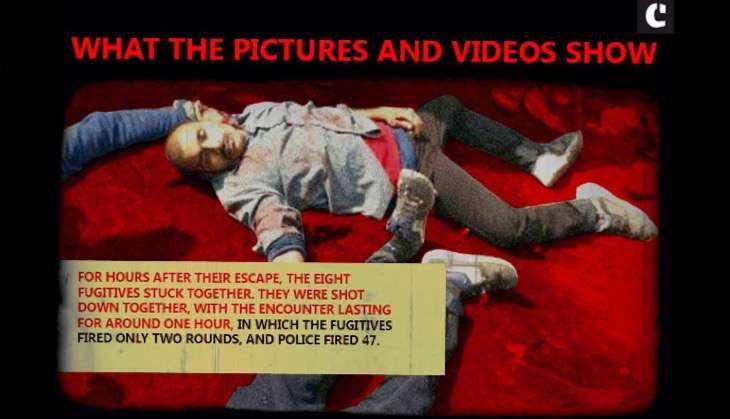 SIMI encounter (Malik/Catch News)
Early on Monday morning, the Madhya Pradesh police claimed to have shot dead eight alleged SIMI operatives, who were said to have escaped from Bhopal Central Jail. The undertrials were killed in an encounter on the outskirts of Bhopal. But the police story began falling apart as soon as it was reported.
Madhya Pradesh Home Minister Bhupendra Singh claimed that the 8 fugitives had no weapons; rather, they were armed with utensils.
On the other hand, senior police officers claimed the fugitives had fired at the cops.
The sarpanch of Eint Khedi village, where the 'encounter' took place, claimed that the fugitives threw stones at the police party. This contradicts the police claim that they were engaged in a gun battle for one hour.
All hell broke lose when the media released unverified video footage of the encounter, which clearly showed that there was no firing from the fugitives. On the contrary, the fugitives were seen talking to the police in the video, and seemed to want to surrender.
The police's claims on the number of rounds fired in the encounter are even more curious. According to IG Yogesh Choudhary, the fugitives fired just 2 rounds of ammunition, while the police fired 46-47 rounds, in an encounter that lasted more than an hour.
The police claim that three of the cops were injured by 'a sharp instrument' during the encounter. How this happened is difficult to understand, if there indeed was a shootout, as the police claim.

Malik/Catch News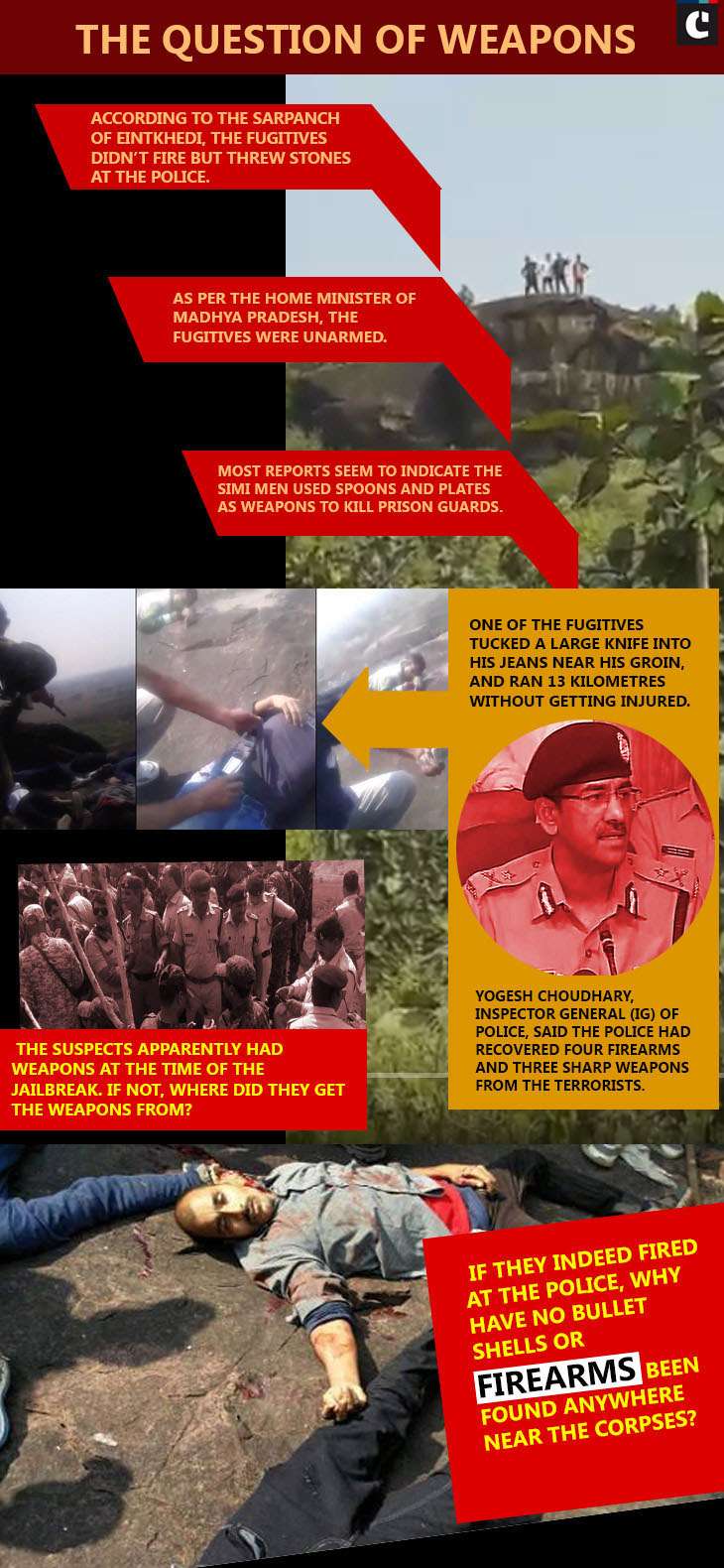 Malik/Catch News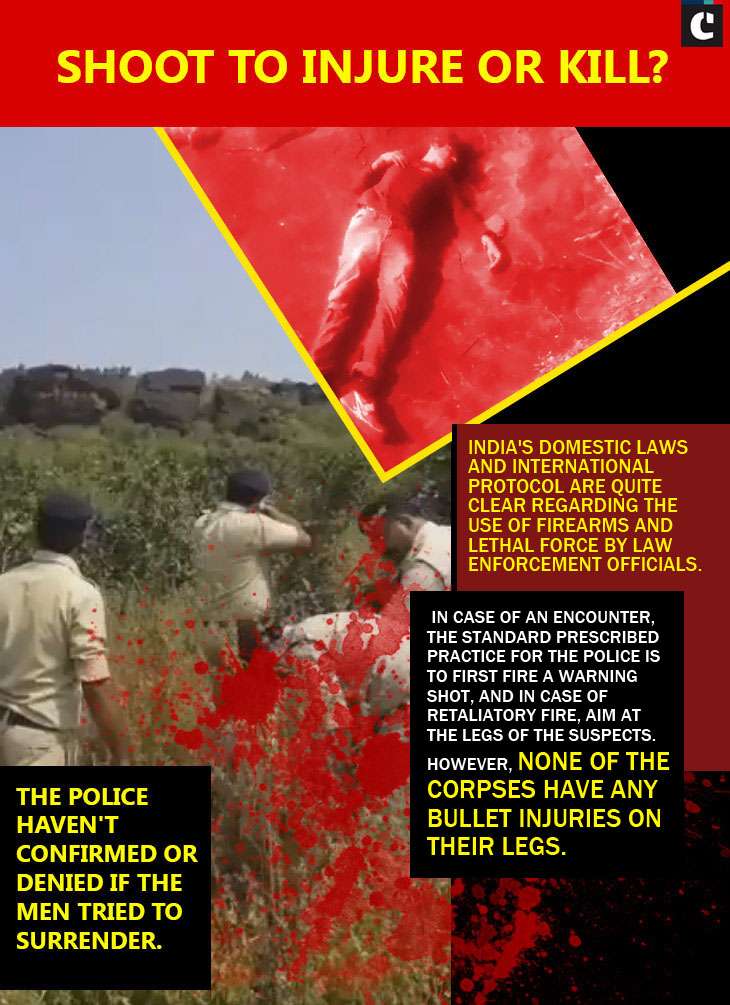 Malik/Catch News
http://www.catchnews.com/india-news/simi-encounter-a-simple-graphic-to-show-the-gaping-holes-in-the-police-story-1477936829.html