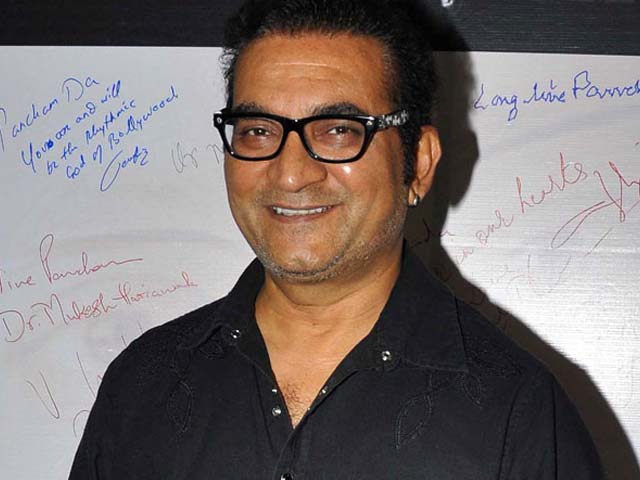 THE 34-YEAR-OLD WOMAN HAS FILED A POLICE COMPLAINT IN WHICH SHE ACCUSES THE SINGER OF TOUCHING HER INAPPROPRIATELY AND ABUSING AND THREATENING HER DURING A CONCERT OF SINGER KAILASH KHER ON WEDNESDAY NIGHT. A CASE OF MOLESTATION HAS BEEN REGISTERED, BUT THE POLICE SAY THEY WILL RECORD STATEMENTS OF WITNESSES BEFORE TAKING ANY ACTION
Playback singer Abhijeet Bhattacharya, the voice of many stars in the Nineties, has been accused by a woman of sexually harassing her during Durga puja celebrations. The 34-year-old woman has filed a police complaint in which she accuses the singer of touching her inappropriately and abusing her during a concert of singer Kailash Kher earlier this week.
The incident allegedly took place at 10 pm on Wednesday at Lokhandwala, at a Durga Puja celebration in which the singer is among the organisers. Abhijeet has denied harassing the woman and says he only had an argument with the woman, whose uncle is also among the organisers of the Puja. The singer defended himself on twitter today, in response to a supportive comment by Censor Board member Ashok Pandit.
Abhijeet?s friends say he had a huge argument with her as she was blocking the view of others watching the concert. The woman was later escorted out of the venue by security guards. She then went to the police station and filed a complaint of molestation. The police say they will record statements of witnesses before taking any action.
Singers Shaan, Sonu Nigam and Babul Supriyo also performed at the event. Bengali actor Prosenjit Chatterjee was also invited.
Abhijeet was the voice of actors like Shah Rukh Khan, Saif Ali Khan and Akshay Kumar in the 1990s. He also sang for films like Dhadkan, Chalte Chalte and Om Shanti Om, but lately, he has been in the spotlight more for his controversial comments and tweets than his singing career.
Meanwhile, an FIR has been lodged against Abhijeet under Section 354 A (Molestation) 506 & 34 of the IPC.