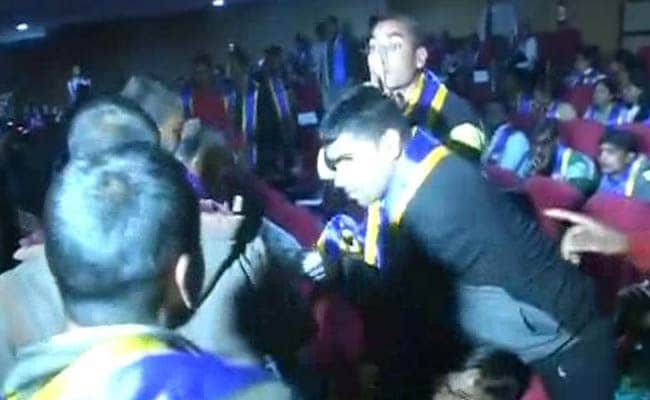 LUCKNOW: 
 Two protesters raised slogans, attempting to disrupt the Prime Minister's speech as he began speaking at the Babasaheb Bhimrao Ambedkar University in Lucknow, where he was chief guest at a convocation ceremony.
The protesters, who shouted slogans against PM Modi, were swiftly escorted out by the police, who detained them for questioning. Both protesters wore blue stoles that Master's students at the university wear, Press Trust of India reported.
The PM continued speaking through the brief commotion, in his speech reaching out to the family of 26-year-old Dalit research scholar Rohith Vemula, who committed suicide at a Hyderabad University on Sunday.
"Politics aside, a mother lost her son. I share the family's pain," PM Modi said, in his first comments on Rohith's death, over which there have been massive student protests and much anger directed at two of his ministers, Bandaru Dattatreya and Smriti Irani.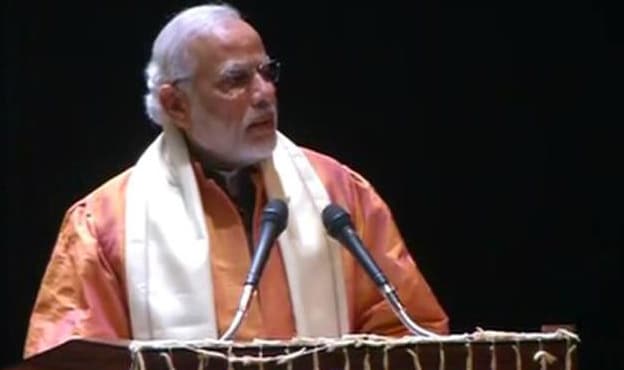 Mr Dattatreya, labour minister, has been accused of compelling the university to punish the Dalit students. Education minister Smriti Irani has also drawn protests for saying that the suicide had nothing to do with a caste battle.
Opposition parties like the Congress and the Aam Aadmi Party have alleged that the BJP is anti-Dalit.
In Uttar Pradesh today, PM Modi is attending several events associated with BR Ambedkar, signalling his party's focus on Dalits, who comprise a vital 21-22 per cent of voters in the state, where elections will be held in 2017.
Before that the BJP contests elections this year in five crucial states.