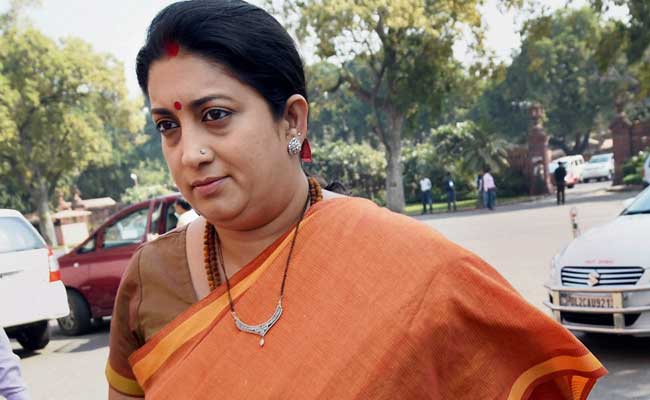 NEW DELHI: 
 Two days after 
Smriti Irani tweeted about helping the injured after a highway pile-up
 in which her car was also caught, the family of a doctor who was killed has alleged that she didn't.
Agra-based doctor Ramesh Nagar was killed after a car in the minister's convoy hit him on the Noida Expressway, his family has alleged in an FIR or police complaint.
Dr Nagar, relatives and activists allege, died on the road after getting no medical help for over an hour. His daughter and nephew were riding with him; they were going for a wedding.
The doctor's daughter Sandili Nagar alleges that she pleaded for help but "Smriti Irani ignored us". She and her cousin allegedly waited for seven hours for treatment.
"The HRD minister's car hit our bike, which was at slow speed. Our bike slipped. I asked for help but they said no. They said you can get help later. If she wanted, she could have helped us. If she had helped us, my father would have been there with us," said Sandili.
Sandili claimed that Ms Irani walked out of her car, which was damaged, got into another car and drove off.
Ms Irani was on her way to Delhi after attending a BJP youth convention in Mathura when the accident allegedly took place.
"Unfortunately, the police vehicle before mine and my car also crashed," tweeted the minister.

Earlier reports said the minister had stopped because of the accident and it took place before her convoy reached the spot.http://www.ndtv.com/india-news/smriti-irani-vs-doctors-family-over-weekend-accident-on-highway-1284631