All India | Reported by Sreenivasan Jain, Edited by Deepshikha Ghosh | Updated: February 04, 2015 17:21 IST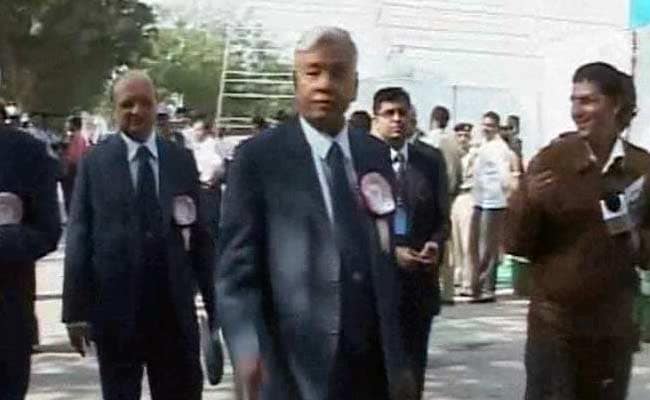 MUMBAI: 
 Former Gujarat police chief PC Pandey, who was accused of trying to derail investigations into the Sohrabuddin Sheikh encounter killing case, was today let off on a technicality.
PC Pandey, a former Director General of Police, was discharged after a court in Mumbai ruled that the CBI should have taken the Centre's sanction before charging him.
Sources say this could pave the way for more police officers to be discharged in the decade-old fake encounter case.
In 2005, Sohrabuddin, a petty criminal, his wife Kauser Bi and Tulsiram Prajapati were traveling on a bus from Andhra Pradesh when they were kidnapped by the Gujarat police. Sohrabuddin and his wife were killed a few days later. Tulsiram, a key witness to their kidnapping, was shot dead a year later; the police claimed that he was trying to escape.
Mr Pande was accused of suppressing evidence in Tulsiram's killing.
Another controversial police officer, DG Vanzara, was granted bail in the case last year.
In 2013, Mr Vanzara quit the force and shot off a vitriolic letter in which he accused Narendra Modi, then Gujarat Chief Minister, and Amit Shah, a former state home minister, of making him and other police officers scapegoats for following their orders.
In December, a court in Mumbai accepted Amit Shah's discharge petition and said the BJP president will not face charges in the Sohrabuddin Sheikh killing.http://www.ndtv.com/india-news/sohrabuddin-killing-former-gujarat-police-chief-discharged-on-technicality-736931