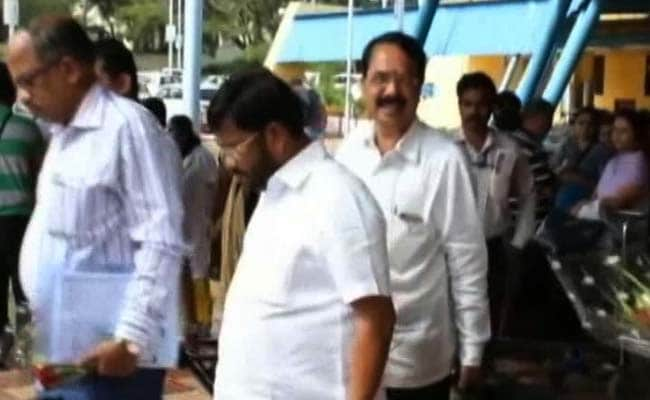 MUMBAI: 
 The
Andaman and Nicobar Islands
have some of India's most scenic beaches and deep blue waters all around. But, a dozen Mumbai corporators – largely from the Shiv Sena including the Mayor of Mumbai – has flown out to the islands on a five day tour to "study" the islands' roads, drains and water management systems.
The all-expenses-paid tour, from January 28 to February 1, will leave the Brihanmumbai Municipal Corporation's or BMC poorer by Rs. 14 lakhs. But, Aaditya Thackeray, president of the Yuva Sena – the Shiv Sena's youth wing – has backed his party men.
"This is not a junket. It is not a holiday. There is a lot to learn from the Andamans which like Mumbai gets a lot of rain and still manages to cope with it," Mr Thackeray told NDTV in an exclusive interview, adding the corporators would submit a report to the BMC and implement what they "learnt".
Sources say 27 members of the BMC's standing committee were to initially be part of the delegation to study the island's storm water drains, roads and infrastructure related to sewage and water management. But, most opted out.
"The tour was clashing with Union Minister Sushma Swaraj's visit to Mumbai and so we opted out. But yes, this is not a study tour. There is nothing to learn in the Andamans," said a BJP corporator, requesting anonymity.
The Congress too cancelled its participation because the party has scheduled a protest on January 30 over the suicide of Hyderbad Central University scholar Rohith Vemula. Other BMC members dropped off the list due to personal reasons.
The Shiv Sena – which has the maximum number of members in the BMC – which let its corporators take the tour. However, sources close to the party's leadership claimed party chief Uddhav Thackeray is not aware of what has happened.
If after 20 years they still don't know how to make roads and pavements then step down. But this is clearly a waste of public money," Sanjay Nirupam, Congress president of its Mumbai unit said.
Story First Published: January 29, 2016 00:50 IST