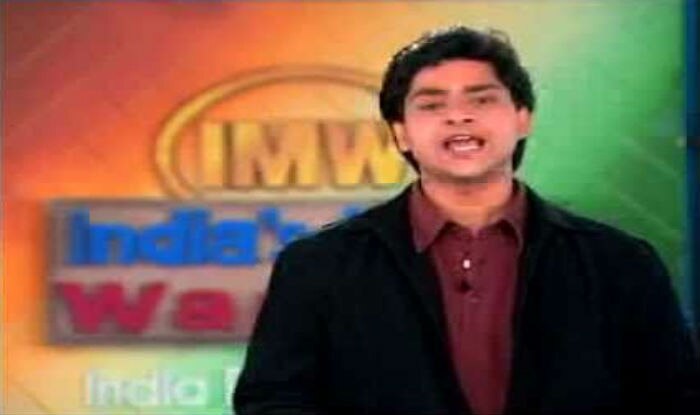 New Delhi, December 16: Famous TV anchor Suhaib Ilyasi, best remembered as the host of one of the popular television crime series "India's Most Wanted", has been convicted in connection with the death of his wife 17 years ago, news agency ANI reported on Saturday.
Suhaib Ilyasi's wife – Anju, was admitted to a hospital with several stab wounds on January 11, 2000. A few hours later she succumbed to her injuries.
Earlier before the murder, Ilyasi was arrested for harassing his wife for the dowry that had led to her death, a charge that he had vehemently denied at that time.
But in 2014, a Delhi High Court judge ordered the trial court to try him for the murder as well.
The famous TV anchor had also approached the Supreme Court soon against the High Court ruling to try him under the stringent murder provision rather than dowry death but the top court rejected the view.
"The prima facie material collected by the prosecution justifies the framing of additional charge under Section 302 (murder) of IPC. The revision petition is disposed of with a direction to the trial court to frame an additional charge under Section 302 of IPC," Justice Indermeet Kaur said while deciding two separate pleas of Ilyasi and his mother-in-law, Rukma Singh.
Rukma Singh had sought inclusion of the additional charge of murder against him for her daughter's death. Section 302 of IPC entails death penalty as the maximum punishment.
Earlier Ilyasi was charged under milder sections of 304B (dowry death) of IPC and had moved to the court against a decision of the police to form a fresh medical panel to ascertain the nature of his wife's death.
Ilyasi had alleged that the formation of the medical board was illegal as it was being done after filing of a chargesheet and framing of charges for the offence related to dowry. The former TV host was arrested on March 28, 2000.
However, charges were framed against him in the case after his sister-in-law and mother-in-law alleged that he used to torture Anju for dowry.
http://www.india.com/news/india/suhaib-ilyasi-host-of-indias-most-wanted-and-one-of-the-most-famous-tv-anchor-convicted-in-wifes-murder-2760576/