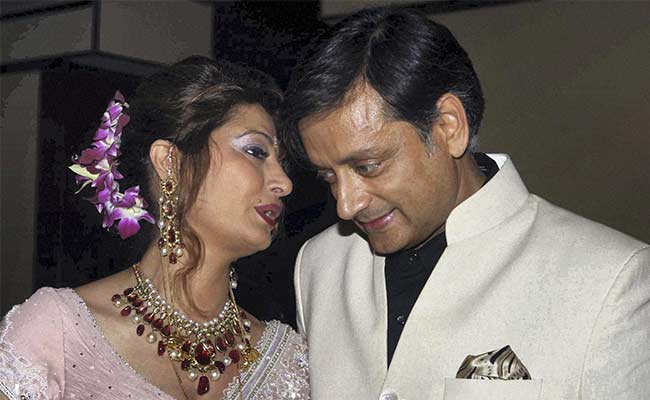 NEW DELHI: 
Sunanda Pushkar
, wife of Congress leader Shashi Tharoor, died of poisoning, a long-awaited medical report submitted to the police today has confirmed, said sources.
The report, prepared by top doctors at Delhi's state-run AIIMS hospital, draws from the findings of the FBI, which, last year, was sent viscera samples or samples of Ms Pushkar's organs like the large intestine.
"I can say with certainty that the death was not natural," said Delhi Police chief BS Bassi, adding that the report is being studied by a special team of the Delhi Police set up to investigate Ms Pushkar's death. He also said that the FBI has ruled out the possibility of radioactive poisoning, as suggested in a post-mortem examination.
Ms Pushkar, 53, was married to former union minister Shashi Tharoor when she was found dead in a luxury hotel in Delhi in January 2014, days after she publicly accused him of having an affair with a Pakistani journalist.
The police registered a case of murder and has questioned Mr Tharoor more than once; it has named no suspect. Mr Tharoor, 59, has repeatedly stressed his cooperation with the investigation.
After an autopsy by doctors at Delhi's AIIMS hospital initially concluded Ms Pushkar probably died of an overdose of anti-depressant drugs, the police said she was poisoned. Amid conflicting information about what caused her death, the FBI's help was enlisted.
Mr Tharoor was married to Ms Pushkar for nearly four years; it was the third marriage for both. In 2010, he was forced to resign as minister over allegations of corruption linked to the IPL cricket franchise of Kerala, his home state. Ms Pushkar had been given stake worth around Rs. 94 crore in the franchise for free; she had described this as "sweat equity."