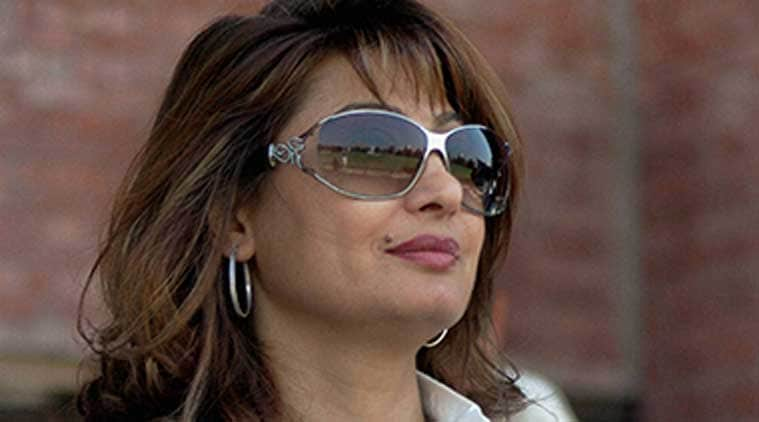 Sunanda Pushkar was found dead in the hotel suite on January 17 last year.
Police can now conduct lie tests on three people in Sunanda Pushkar murder case. A city court on Wednesday accepted the police plea for these tests to be carried out on Shashi Tharoor's friend Sanjay Dewan, their domestic help Narain Singh and driver Bajrangi.
The court said the polygraph tests will be in compliance with the guidelines given by the Supreme Court and National Human Rights Commission. Sunanda was found dead in a hotel room last year under murky circumstances and the case has become only murkier since then as more layers of investigation have been added.
Police had earlier moved court stating that the three "suspects" have been hiding "material facts" in the murder and should undergo lie tests. They were grilled by the court over the exact grounds for conducting these tests. "Show me the case diaries of the investigation conducted so far. What are the exact material facts that the suspects are suppressing, as alleged by you," Metropolitan Magistrate Sunil Kumar Sharma asked.
Investigation officer told the magistrate that the suspects have suppressed material facts regarding nature of injuries caused to Sunanda, among others. "As far as Narain Singh and Bajrangi are concerned, they have not disclosed how the injury marks appeared on the body of the deceased. Also, they are silent about the press conference which was to held on  January 17. They are silent about the power cut in room No 345 at Hotel Leela Palace, just before the discovery of the body."
On Tharoor's friend Sanjay Dewan, the officer argued that he did not reveal why he chose to cancel his flight to Mumbai. He also said Dewan has not disclosed why he chose Dr Rajat Mohan over the doctor present at the hotel. The counsel for the suspects, senior advocate Vikas Pahwa, argued that they are ready to undergo the test as they do not want to be seen as not co-operating in the case. "You have called my clients at least 60 times. Police's job is to find independent evidence," he argued.
http://indianexpress.com/article/india/india-others/sunanda-pushkar-murder-court-allows-polices-polygraph-test-plea/