Sunday, 19 April 2015 – 5:20am IST | Place: Mumbai | Agency: dna | From the print edition
If some dwell on her soulful music, others remember her as a woman who came into her own in an era where professional female singers fought for an identity.Yogesh Pawar joins musicians, disciples and fans in celebrating the life and music of Begum Akhtar in her centenary year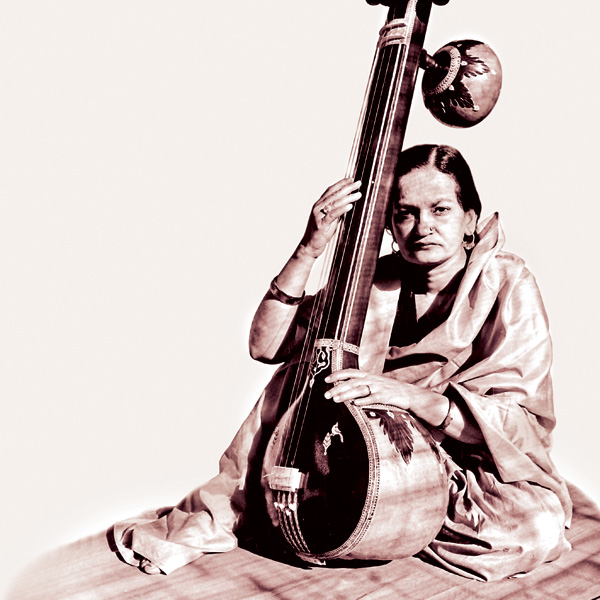 Woh jo hum mein tum mein qaraar thaa, tumhein yaad ho ke naa yaad ho / wohi yaani vaada nibhaah kaa, tumhein yaad ho ke naa yaad ho (Didn't we have a pact? Do you remember or has it been forgotten?/ That promise we made of being beholden to each other… Do you remember or has it been forgotten?) sang Mallika-e-GhazalBegum Akhtar in the late 1940s. Four decades after her death in 1974, she continues to rule hearts, music lovers across generations still beholden to her soulful art and talent.
"The fact that this is her 100th anniversary year only makes the celebration of how she gutsily took on and battled both her trying circumstances and the stereotypes that surrounded professional female singers of yore and her soulful music that much more special," explains cultural historian Mukul Joshi.
The centenary celebrations, which began last year, have seen several concerts across the country by the who's who of the music world. Among them, well-known classical vocalist Neela Bhagwat, who remembers not missing a single concert of Akhtari Bai. "There was magic in her voice. The way she projected words made listeners yearn for the next line. This was what drew me to classical music and I began learning from my guru Sharatchandra Arolkar. In that sense I credit her with being my first guru."
"Post 1992-93 when riots rocked Mumbai I found new layers in her compositions," she adds.
Among tributes, one which stood out was the day-long celebration curated by musician couple Shubha Mudgal and Dr Aneesh Pradhan on Saturday. This included panel discussions with Begum Akhtar's disciples, close associates and experts and the screening of three short films and archival footage on the ghazal queen. "We were certain no performance by present-day singers presenting songs immortalised by Begum Akhtarwould do adequate justice," says Dr Pradhan. "We felt a crying need for serious analysis to understand and learn from her experience and artistry. We wanted to discuss and analyse her music, the legacy she passed on, the manner in which her work impacted contemporary ghazal singers and their gayaki, her perspective on Urdu poetry, among other things," adds Mudgal.
Dr Pradhan agrees. "In the absence of this, one often encounters attempts at cloning these maestros. Needless to say, such attempts howsoever well-intentioned, pale into insignificance. Our endeavour was therefore to discuss and analyse her music, the legacy she passed on to her disciples, the manner in which her work impacted contemporary ghazal singers and their gayaki, her perspective on Urdu poetry, among other areas of inquiry."
The highlight of the evening were the rare 18 compositions recorded at a private concert hosted by businessman and patron Khatau Vallabhdas at his Walkeshwar, Mumbai residence in 1952. "Although Begum Akhtar recorded prolifically from the time she turned 16, this recording in the intimate setting of a chamber concert performed at the home of a connoisseur and patron provides an invaluable glimpse into the ambience in which music was made and heard 63 years ago," says Mudgal. "The 38-year-old highly acclaimed and sought after diva was performing for an adoring audience, evident from the abundantly audible appreciation, the great singer offers a rich repertoire of bol-banao thumri, dadra, hori, chaiti and several ghazals."
Apart from her regular repertoire this was the only instance when Akhtari sang sozkhwani(Shia traditional dirge) for a recording. "The mehfil which continued for over three hours, is replete with many invaluable gems – Akhtar's girlish giggle, her 'waah' for accompanists and the smile in her voice on the fulsome praise through the concert," points out Mudgal who rues how people dwell far more on her circumstances than her music. "It hurts when this is often to the detriment of her music."
Dr Robert Ollikkala, who received a PhD in ethnomusicology from the University of Illinois in 1997 for his dissertation, 'Concerning Begum Akhtar, Queen of Ghazal', however feels differently. "How can we ignore Begum Akhtar's first three decades, when it was that training that led to her greatness? Before marriage she was Akhtari Bai Faizabadi – a courtesan-singer from Faizabad… Under the guise of respect for tradition we do disservice to an icon of Indian culture and to a generation of women caught between shifting inherited cultural roles and norms that came with the early years of Independence."
Actor Shabana Azmi too feels that this aspect of Begum Akhtar's life doesn't take way from her art but adds to it. She should know considering her several memories of Begum Akhtar coming to stay with them at the Azmi family cottage in Juhu, Mumbai. "Just like Josh Malihabadi, Faiz Ahmed Faiz and several stalwarts who'd frequent our house to spend time with my father (Kaifi Azmi), Begum Akhtar too'd often come over," she remembers. "She'd ask her entourage to stay elsewhere. Despite several big names from the corporate world willing to host her she'd stay with us."
Very fond of the young Shabana – who'd have to shift to her brother Baba's room because her room would temporarily become the guest's- Akhtari unfailingly got along her harmonium, ever ready to set-to-music anything new that Kaifi saab (who she called her brother) wrote. "Like the brilliance of the diamond in her nose stud which flashed from the stage, her music touched every single soul present. How couldn't I be gripped?" asks Azmi on phone from London where she is shooting a 3-epsiode film for BBC based on John Lancester's Capital.
Though Kaifisaab himself didn't think much of his first ghazal written when only 11 —Itna To Zindagi Mein Kisi Ki Khalal Pade— it became a huge hit across the sub-continent and the diaspora after Akhtari sang it. "Wonder if it was divine design then, that barely eight days before her death, she recorded my father's ghazal –suna karo meri jaan un se unke afsaane / sab ajanabi hain yahaan kaun kis ko pehchane."
Disciple Rita Ganguly, who trained for nearly a decade with Akhtari, who she calls Ammi,says that she was very lonely. "Being abandoned by the father, losing her sister Zohra when very young, motherhood at 13 and living in denial with the child who she called her younger sister took its toll. It was this accumulated grief which found expression in her singing," says Ganguly who recounts how she was once caught in the war of words between two mercurial maestros Ustad Amir Khan saab and Begum Akhtar. "Soon after they had quarelled over a student, both were invited to a concert in Cuttack and lodged in the same hotel in neighbouring rooms. One morning we'd ordered food and when I opened the door to take it. I saw Amir Khan saab outside. Out of politeness, I invited him to share the food and he walked in. Ammi who was dressed in kurta and lungi took a deep breath on her cigarette and told me to tell him to leave. Incensed, Khan saab also conveyed a sharp come-back. 15-20 minutes after being made to play medium, I told them to stop behaving like little children. They began giggling and all was forgotten. In fact Ammi insisted that I learn some intricacies of singing from Khan saab and he readily agreed."
Capstan cigarette in one hand and whisky glass in another you can hear the doyenne giggling from the clouds singing: "Ahl-e-ulfat ke havalon pe hansi aati hai / Laila-majnu ke misalon pe hansi aati hai… Jab bhi taqmiile mohabbat ka khyaal aata hai / Mujhko apne hii khyaalon pe hansi aati hai..
http://www.dnaindia.com/lifestyle/report-saluting-mallika-e-ghazal-begum-akhtar-2078646