Edited by Surabhi Malik | Updated: January 08, 2013 13:05 IST, NDTV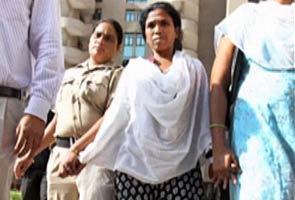 New Delhi: 
The
Supreme Court
today accepted a plea filed by tribal
activist
Soni Sori and directed the
Chhattisgarh
government to shift her from a
jail
in
Raipur
to the Central Jail in
Jagadalpur
.
The tribal teacher has been jailed on charges of being a Naxal. But she claims she has been falsely implicated in a number of cases linking her to Naxal activities.
Ms Sori has been lodged at the Raipur Central Jail since October 2011. She had sought her transfer claiming that she was being tortured by the Chhattisgarh Police. The Chhattisgarh government told the court today that it had no objection in moving her to another prison.
The activist has also alleged that she was raped at the Dantewada police station in 2011 and has filed another plea in the Supreme Court seeking that her case be shifted to Delhi. The Supreme Court is expected to hear this plea in March.
A suspected Naxal conduit accused of receiving "protection money" from the Essar group for the rebels, Ms Sori was arrested on October 4, 2011 in south Delhi by a Chhattisgarh police team. She was then taken to Dantewada for interrogation but was not produced before court. The Chhattisgarh Police claimed she fell in a bathroom. The medical report too said there was no torture. But Ms Sori has alleged that she was being treated like a thief and a dacoit by the police.
Ms Sori also wants a Special Investigating Team (SIT) to be appointed to investigate her case.
Related articles