"The scheme Lon Varratu was started with an impression to transform lives of Maoists but like previous schemes it is being used to score names, get medals and promotions," alleged tribal rights activist Soni Sori.Kashif Kakvi, Vishnukant Tiwari 11 Apr 2021
Raipur /Bhopal: In July 2020, when restrictions of COVID-19-induced lockdown were easing off in Chhattisgarh's Dantewada district, police knocked on the doors of 48-year-old Sandeep*, a forest dweller of Gamawada panchayat, a hotbed of Maoist insurgency, and asked him to report to the nearest Bhansi Police Station.
The unusual call left the tribal family bothered and Sandeep rushed to the police station the following day. He was rendered speechless when he saw his name on the list of 1,600 suspected Maoists released by the Dantewada Police under the Lon Varratu scheme at the police station. Just like him, his fellow panchayat residents who were present there were also surprised to find their names on the list.
According to Sandeep, police gave them white t-shirts inscribed with Lon Varratu on the front and blue trousers to go along with it. Those surrendered were made to stand for group pictures with Dantewada District Collector Deepak Soni and Superintendent of Police Abhishek Pallav. As the district officers headed home, the supposed surrendered Maoists were left with an envelope containing Rs 500 and a caution to stay away from Maoist activities in the future.
Almost two years after Congress came to power in Chhattisgarh in 2018, the state government had opted a softer way to eradicate Naxalism in contrast to the previous Bharatiya Janata Party (BJP) government. The erstwhile BJP government had formed a special police force 'Salwa Judum' (Private Militia) to wipe out the Maoists from the State. But, the program was shut down after the Supreme Court of India termed it 'illegal' following reports of tribal hamlets being set on fire, 'uncounted' encounters, use of government funds, sexual assaults and other allegations. The force was active between 2005 and 2011.
The current state government launched the Lon Varratu Scheme (Come back home in Gondi dialect) in June last year as a pilot project in the Dantewada district which offers a range of incentives to encourage insurgents to abandon their fight against the State and clear their names from the police records.
It became the talk of the town as the district police released the list of 1,600 suspected Maoists with their personal details as well as their current positions in the banned Maoist organisations. The lists were put up at the respective panchayats with an appeal to surrender without facing jail. According to Dantewada police, in just nine months, 320 people either associated with Maoist activities or Maoist cadres have surrendered.
Dantewada police put up a list of 1,600 suspected Maoists in every panchayat of the district. The list faced harsh criticism a few days after the release as innocent people, restaurant owners, and daily wage workers found their names in it.
The Congress government chose the Dantewada district for Lon Varratu as it is one of the smallest districts of Bastar division with a population of less than 2.83 lakh, as per official sources. Apart from being one of the oldest inhabited places of India, Dantewada is host to enchanting valleys and dense forests. In comparison to its neighbouring districts of Bastar, Narayanpur, Bijapur, and Sukma, which have been reeling with Maoist insurgencies for decades, such movements are reportedly lesser in Dantewada. However, the hilly terrains with dense forest and closeness with the borders of neighbouring states such as Odisha, Andhra Pradesh, and Telangana made Dantewada a safe haven for the Maoists, as well.
On April 3, Maoists ambushed a group of 400 security personnel, killing 23 of them and abducted a CoBRA solder in Bijapur district of the state. Earlier in 2013, Maoists had killed 13 Congress leaders. In 2010, 76 security personnel were killed by Maoist, that left the entire nation shook.
Meanwhile, the civilians who live in these Maoist-hit districts are entrapped between the Maoists and security forces.
VILLAGERS FORCED BY MAOISTS TO TAKE PART IN MEETINGS
Sandeep had allegedly come under the eye of the police after he reportedly attended "a public meeting hosted by the militants at gunpoint to preach Naxal ideology to defeat capitalism and bring a revolution though protracted guerrilla warfare". As per reports, if a villager refuses to participate, they demand penalty (dand) in cash with dozens of whips or even cost their lives. Seeing no way out, Sandeep took part in a few meetings.
He said, "I neither helped Maoists nor took part in any such unlawful activities in my life, yet I was made to surrender as Naxal."
In 2015 or 16, Sandeep had even attempted suicide when Maoists punished him for not taking part in the meeting owing to the illness of his mother-in-law. However, the branch of the tree where he tied the rope to end his life broke under his weight and he survived. "I paid Rs 5,000 to dadas after my attempt to suicide failed and sought their forgiveness," he added.
Similar to Sandeep, another villager Mahesh* from the same Gamawada panchayat claimed that police allegedly forced him to surrender irrespective of the fact that he was never part of the Maoist outfit.
"In the last week of July 2020, I was asked to reach Bhansi Police Station because my name is in the list of suspected Maoists," said Mahesh.
"Police said that I have ties with Maoists and this is my chance to clear all the cases against me. Thinking of my family and to avoid further police harassment, I followed their instructions and gave thumb impressions and police took a group photo with SP and Collector," he added.
According to Dantewada Police, they were members of the Dandkaranya Adivasi Mazdoor Sangh, a banned frontier organisation of Maoists. Just like them, four others of his panchayat, who allegedly had no connection with Maoist activities were made to surrender.
Nearly 30-km from Gamawada panchayat, in Gumiyapal panchayat, nearly two dozen villagers who have 'surrendered' as per the police record, are unaware of this word.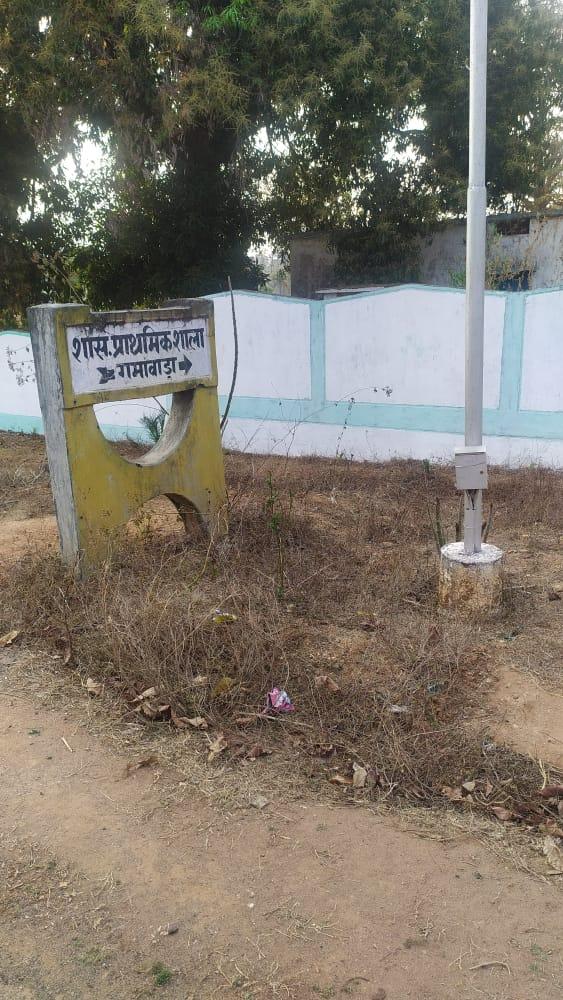 Gamawada village has seen its share of both Maoist and police brutality. The villagers say that the only benefit they got after the Lon Varratu scheme is ignorance of police and some breathing space to live their life.
Aman*, 30, who was in the meeting claimed that police asked them to visit the nearest police station at Kirandul on January 6 this year while they were taking part in the Gram Sabha. "Police called out 14 people by name and asked us to approach the police station the following day," he told NewsClick.
"In the police station, we were called in different groups, given white t-shirts with blue trousers and group photos were taken. Before releasing us in the evening, police personnel urged us not to help the Maoists. Like every time, we repeated that we do not help them out of interest, but at gun-point to save our lives. Police didn't mention anything about the surrender," he claimed.
However, the police claim that they were members of various banned Maoist outfit groups including Jungle Committee, Bhukal Militia, and others, and that they came to surrender after their names were published and announced in the panchayat.
Not only villagers, a former police informer who met NewsClick said that even he was asked to surrender under Lon Varratu.
Lingaram Uikey, who surrendered on February 19 this year under the scheme along with five others claimed that he was a 'police informer' from 2015. According to the police, Lingaram was associated with the supply team of banned cultural outfit of Communist Party of India (Maoists). He surrendered along with five others including Pandey Kawasi, who died by suicide on February 23, four days after the alleged 'surrender' in the police custody.
"I was a Maoist cadre before 2013. But, I started working as a police informer in 2015 after my sister-in-law joined the District Reserve Guards (frontline anti-Naxal force)," he said. "With her help, I supplied key information to the police and got paid for it. But, in February 2021, I had been asked to surrender and later offered a job in the police force," he told NewsClick.
Another resident of panchayat Gumiyapal, Raman* claimed that the police took him to Karli Police line of Dantewada to clear his name from the police diary, and he was given a white t-shirt with a pair of trousers along with Rs 500 in an envelope.
"Group photos were taken with the SP Abhishek Pallav and were asked to participate in the Bhumkal Day celebration which commemorates the 1910 tribal revolt against the British at Bhumkal, Bastar every year on February 10.
"I was assigned the work of sweeper at the Karli police line of Dantewada police after the surrender. I wasn't even allowed to go out of our rooms during my stay. A few days later, I was asked to go back home. I don't know how sweeping and mopping would change my mind to not help Maoists, had I been helping them in the first place," averred Raman.
The Maoist rehabilitation scheme was in news within two months of its launch for allegedly adding the names of innocent shopkeepers, villagers as Maoists or with Maoist links to the list. Dozens of people had challenged it soon after the lists were put up in the respective panchayats of the district. A few are still running pillar to post to remove their names from the list.
WHAT DO THE POLICE SAY
Nevertheless, Abhishek Pallav, Superintendent of Police, Dantewada, said that the list was prepared after a thorough interrogation of captured Maoists and inputs from our informers and has little scope of err.
According to him, those who have their names on the list approach the police to surrender. "The police not only counsels them, but also helps them to get back to their normal life by offering jobs, aiding them to open shops, agriculture work etc.," he said.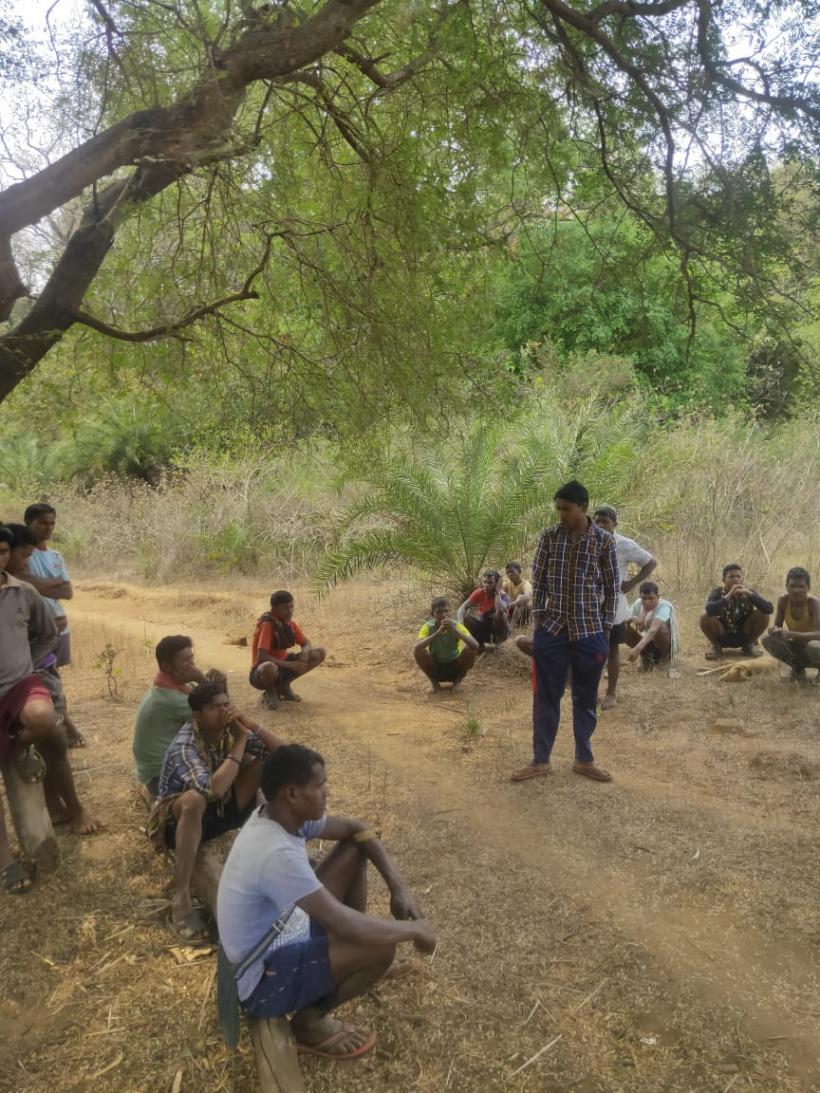 Villagers taking time off from Maoist allegations, surrenders, and all the unfulfilled government's promises of job, houses, a better life, etc.
Spelling the details of the scheme SP Pallav said that those who want to surrender approach the police. After the subsequent surrender, they are kept in the Karli police line of the District headquarter for counseling. Based on the assessment of their activities, they are given options to either go back to their villages or join the police force.
"There is a cash reward for surrendered militants, too," said Pallav. As per the policy, a Maoist insurgent gets Rs 10,000 after he surrenders from the collector's office.
In addition to that, Rs 10,000 is also given to each surrendered militant by the SP office from the 'unaudited' funds allocated by the state government for 'informers and sources.' In total, each gets Rs 20,000. However, many of them refuse to take it fearing the Maoist reprisal once they go back to their villages, SP Pallav explained.
Out of 1,600 people, 320 have surrendered between June 2020 to February 2021 under the Maoist rehabilitation scheme. Nearly 250 people have returned to their villages, while 70 have stayed back to work for the police department as informers or to join security force, according to official data.
"This is the most transparent scheme to date and has gained much success in terms of reduced conflicts, deaths, injuries and the number of Maoist face-off has decreased significantly," the SP added.
LON VARRATU USED TO GET PROMOTIONS, MEDALS: SONI SORI
However, Soni Sori, a school teacher turned social activist, who is working for tribal rights since nearly a decade in the Bastar region of the state is not convinced with SP Pallav.
Highlight the malicious implementation of the policy, she said, "The scheme Lon Varratu was started with an impression to transform lives of Maoists but like previous schemes it is being used to score names, get medals and promotions. Targeting the innocent villagers, making informers surrender as Maoists speaks volumes about the true intention of the policy."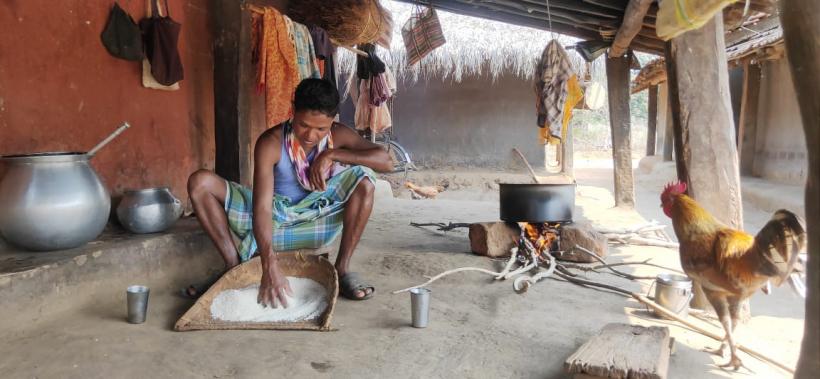 Villagers now continue their mundane life collecting forest produce, selling it for rice, and somehow managing their life squeezed between the police-Maoist tussle.
Sori who contested the 2014 Parliamentary elections on the Aam Aadmi Party ticket further said, "There are dozens of examples where police put up the names of innocent villagers in the list. Those who are literate raise objection over it, but those who do not know about their names in the list were made to surrender branding them as Maoist or having Maoist connection," she added.
The scheme has also been in the limelight for numerous allegations including custodial death, pressurised surrenders, misuse of funds among others.
In February this year, 20-year-old Pandey Kawasi who had allegedly surrendered on February 19 died by suicide in police custody four days later. Dantewada Police claim Kawasi was a member of the CNM (Chetna Natya Mandali), a cultural outfit of the Maoists and had voluntarily surrendered under the Lon Varratu scheme.
Her mother, however, strongly denies any association with the Maoist insurgents and alleged that police forcibly took her away from the village and made her surrender. "When police handed over the body, it bore marks of physical and sexual assault," said Somdi Kawasi, mother of the deceased girl. She has sought an independent investigation into her daughter's death in a petition filed in the Chhattisgarh High Court.
Not only that, in order to reportedly silence the mounting criticism over Kawasi's alleged 'suicide', police arrested a well-known tribal rights activist of the district, Hidme Markam, a day after the International Women's Day, accusing her of being the president of the area's Janatana Sarkar, the village-level parallel government of the banned CPI (Maoist). They alleged that Markam had launched a protest against her death and was mobilising the mob.
She was the convenor of Jail Bandhi Rihai Manch, which was formed in October 2019 to monitor the Chief Minister Bhupesh Baghel-led Congress Government's promises to release tribals languishing in jails for no reason.
As reported by NewsClick earlier, Hidme was an Anganwadi cook turned social activist, who was active in the region for the last five years and had mastered pulling crowds. On March 9 this year, she had gathered tribals to protest against the death of Kawasi in police custody, before police bundled her into the police jeep.
The reports of pressured surrender, suspicious death, and encounters have also drawn flak from former Union Minister and Congress leader Arvind Netam, who criticised his own government.
Commenting over it, he said, "Every tribal of Bastar region above eight years is associated with some Naxal outfits in Bastar in the police's view and they make them surrender."
He further said, "Police does not want to end Maoist insurgency in the region because it paves the way to siphon funds from the Central as well as state government. Lon Varratu is one such scheme. The budgets approved under such schemes go unaccounted and there is huge scope of misuse of funds."
"By keeping the issue of Maoist insurgency alive, the police officer can show some encounters and surrenders, and take promotion while the governments get their chance to manage their PR campaigns," he alleged.
The state president of BJP in Chhattisgarh, Vishnudev Sai, said, "The government should ensure that those who are surrendering get proper motivation and benefits of the rehabilitation policy, otherwise any such anti-Maoist scheme is fit for nothing."
When asked about the surrenders of alleged innocent villagers and police informers under the scheme, Inspector General of Police Bastar Range, P Sundarraj replied, "Exceptions are always there, but the Maoist rehabilitation policy of Dantewada is flawless."
'REHABILITATION BENEFITS ONLY ON PAPER'
Irrespective of the police claims of giving Rs 10,000 to each person who has surrendered under the scheme, nearly two dozen people claimed that they have received a meagre sum of Rs 500 or 1,000. Further, all the claims of counselling and driving a change in the hearts of people to shed arms remain mostly on paper.
When asked about people's allegations that they haven't received the money and other benefits, IGP, Bastar range, P Sundarraj said, "We have given money to all those who surrendered, and some 7-8 people who didn't furnish their account numbers couldn't get the money. We are expediting the process to get them the encouragement money. As for the other benefits, they will receive after they undergo an observation period according to the rule."
"It's true that villagers attend the mandatory meeting call by the Maoists or sometimes even serve food at gunpoint. But if they refuse they would be killed, and it does not make them Naxals," said human rights activist Himanshu Kumar, adding that surrendering innocent villagers and publicising it in media is nothing but a publicity stunt of the police.
He further said that the Congress government was under tremendous pressure to release falsely accused tribals as it promised in the 2018 election manifesto to stop fake surrenders and encounters which were rampant during the BJP regime. "Hence, the government launched Lon Varratu, which is a mild version of Salwa Judum for an eyewash and get proper media coverage over the Maoist insurgency issue."
Jaya Kashyap, ex-sarpanch of Gamawada panchayat of Dantewada district said, "We, tribals of the Maoists affected areas, are being caught in the endless fight between the security forces and the Maoist insurgents. If we oppose either of them, police or Maoists, there are chances that one would be killed or put behind bars. It's a vicious circle and we are part of it."
*Names have been changed to protect the identity of the affected.