Do note, sir, that the only work of art a policed society is able to produce (with state permission) is propaganda.
Respected Mr. Pahlaj Nihalani,
At the outset sir, a delayed congratulation on your appointment as Chairperson, CBFC. Chairperson, CBFC is a post of such prestige and responsibility, with powers to regulate and certify the cine and television content that an entire nation will watch, a post that can make a significant impact to the larger cultural scenario in our society, that it is most reassuring to know that it is occupied by a person of your experience and stature. On a personal note, my childhood memories are full of the recollection of watching and enjoying some of the films you produced. Aankhein, starring Govinda and Chunky Pandey, was one of my favourite films, though I remember being scolded considerably by shocked parents who walked in on us kids watching the song 'Anganaa Mein Baba, Duwaarey Pe Ma' right at the moment when Govinda lifted Shilpa Shirodkar's skirt and took a peek.
But I do not write to you for nostalgic purposes. The whole Udta Punjab… sorry no references to Punjab, Udta Blank fracas reminded me of a minor career-irritant I have been wanting to bring to your notice for a while now. It turns out that you are severely affecting and interfering with my work, though I am sure you are unaware and do not mean to. Other creative people in the film industry like me may feel the same way; but I speak strictly for myself. I am an actor (actress) sir, and have done big and small roles in big and small films alike. My latest release is a little film called Nil Battey Sannata where I play a maid and mother to a bratty teenage daughter. Before this, I've featured in supporting roles in Tanu Weds Manu Returns, Prem Ratan Dhan Paayo and Raanjhanaa.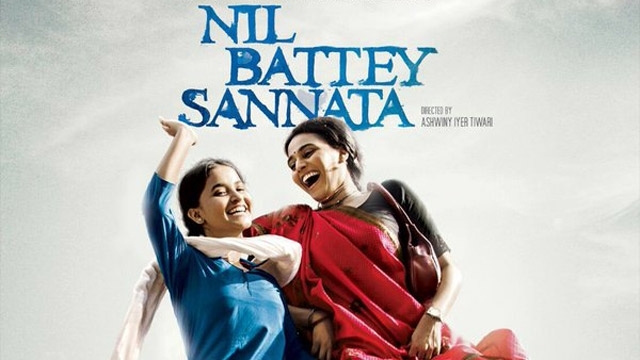 Every time I hear a narration for a film offered to me, in my mind I begin to work on my character, body language, and my dialogue. Through the prep, shooting and dubbing for the film I hone my dialect and use language that will add a distinctive flavor to the characters I play. And by God, I dub with gusto.
The following has happened during each of the last three films that I've dubbed. Sometime after I think that I've completed dubbing, I get a call from the team and am asked to come and re-dub certain portions of the film because, you and/or your review committee has said that the words like 'sala', 'saali', 'haraamzada', 'rakhail' and 'bloody' (!) will have to be removed if the makers wanted a U/A certificate. Of course, 'haraami', 'kutiya' and 'bitch' have now been on the black list of unspeakable words for long. But poor, ineffectual, almost affectionate 'saala' and 'saali'? 'Bloody', the term I heard my whole childhood from my gruff naval officer father when he felt affection for us, "Oh you poor bloody brat!", offensive?
Even in a certified family drama your team did not spare me and I was made to remove the word 'rakhail' from my dub and (it brought tears to my eyes when I saw the final cut, but only actors would know what I feel) because I was not in the city and the final print had to be readied, a DIFFERENT VOICE dubbed that ONE WORD, just that one word in the final version of the film. I began to feel sir, that you and your team members were targeting me. I began to feel victimised. I almost began to feel like there was intolerance against me… But shooooo! Let us not behave like sickular libtards and presstitutes and create mountains from facts… I mean mole-hills!
So sir, I almost began to feel victimised until it was brought to my attention that other people's dialogues were being butchered too.
In some cases, like Tanu Weds Manu Returns, I learnt that entire dialogues in the film had to be changed due to this some stipulation and logic of yours and your team. One of the uncut dialogues was and is actually a popular saying in Uttar Pradesh. The original goes, "Hasratey Lucknow, Basratey Kanpur, Luchchi hai Bareilly aur haraami hai Rampur." It seems members of your review committee felt that Bareilly and Rampur would be offended by this dialogue. My wager, of course, is that someone from Rampur or Bareilly coined the saying!
But honestly, this brought some relief to my aggrieved heart. It's always nice to suffer in a collective.
The Udta Blank fracas has however convinced me of the just nature of your person. You are too magnanimous and far too great to victimise one pathetic, inconsequential actor. You are too much of a boss to bother about a small potato. Not when your infinite discretion and judgement can affect the entire field. So, personally, I thank you for putting a spanner in the works for Udtaa Blank, advising 89, or was it 92 cuts, disallowing any reference to Punjab (in a film based on a social reality in Punjab!) thereby stalling its release. In my eyes, this is a reflection of your inherent sense of justice. You are not one to harass the small fish, no sir! You are the one to 'chlorinate' the entire ocean.
In the weeks before release, when the film is in your hands and there are ten thousand things a producer must take care of, it is unlikely that the producers or directors will pick a quarrel with you on a matter of principle over one or two or ten little slang or cuss words, 89 cuts or the very title of the film itself. I can't vouch for Anurag Kashyap, he is known to be a noisy troublesome fellow himself, but I can tell you that poor Sooraj Barjatya, 'U' certified scion of the Rajshri school of family dramas must have been quite puzzled when you and your team directed him to drop the word 'rakhail' from his saga of sibling love and rivalry Prem Ratan Dhan Paayo. That he, gentlest of souls, most polite, modest, gracious of gentlemen found the word acceptable in a hardcore family film and you found it objectionable is a true testimony to your righteousness! You must be a man with an angelic sense of propriety, the rate at which you are going you may sprout wings soon sir, a veritable Udtaa Pahlaj!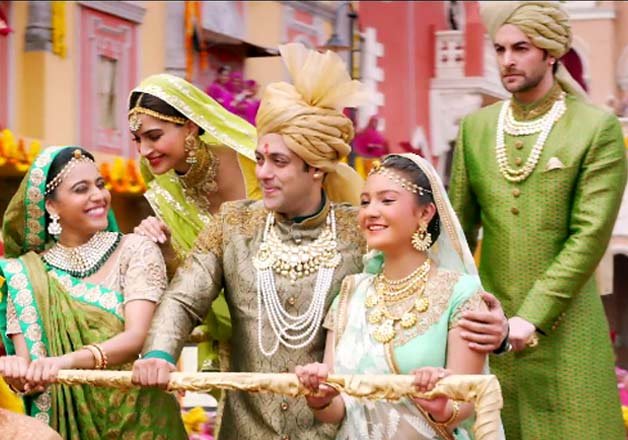 Producers are unfortunate creatures before the release of a film. You would know, you belong to the tribe. Their money is at stake, a lot of it, and come Friday weekend, the gamble could go any way. A difference of A, U/A or U is a difference that also has monetary implications. They are likely to bow down to your diktats, cuts and other creative inputs, even if it means damaging their own content.
I, on the other hand, am an actor with no money at stake anywhere and am bit of a vagabond and enjoy discussions and debate. Thus this letter.
Laudable are your efforts, indeed, and I quote you, "The overall agenda is to ensure that we don't put out anything that will be harmful to society." (I am not even going to get into the question of who decides what is harmful and what is helpful, about the problematics of a homogenised notion of right and wrong, about the right to difference of opinion and the myriad other questions this statement throws up.)
I, however, want to bring to your attention that a deliberately sanitised art and popular culture may not be the healthiest thing for a society. No society in the world is sanitised. There is a lot that is wrong, dirty, shameful, filthy and abusive everywhere in the world. Art reflects its context and the society it was created in. To produce sanitised art that is unable to accommodate or reflect the less savoury aspects of society is to wear blinders unnecessarily. It is also the beginning of becoming delusional. The flip side of a sanitised atmosphere is sterility. And sterility is the opposite of birth, the antithesis of the creation of new things, in Biology and in culture.
Upon the use of slang and abuse, I am sure you are aware that our folk and local cultures are replete with slang, abuse and innuendo. So much so that wedding rituals and songs across the Hindi belt in Haryana, Uttar Pradesh and Bihar have occasions when the groom and his family are mocked and ridiculed often with innuendo and abuse. Thankfully, CBFC as yet does not have the burden of regulating folk content or wedding rituals! So really I wondered what was offensive to you and your team about the popular folk idiom 'Hasratey Lucknow' etc. Considering the people it mentioned, created it and don't seem to mind at all. Similarly in the case of Udtaa Blank, the idea that a film based on a social reality in Punjab should not have any references to Punjab or any city in Punjab is, don't you think, illogical? Sir, you will appreciate that I have not once raised the Freedom of Expression issue. I know such minor constitutional matters rile great men in power like your esteemed self.
Apart from the question that are 'saala', 'saali, 'bloody' and even 'haraami', 'kutta', 'kutiya' such toxic words that they should not be used in films—considering that a walk down the road or a click on YouTube will allow the impressionable young of our nation to see and hear a lot more—what are we really protecting whom from? Also, I wonder if we should give the parents of this country a chance to 'parent' their children and preserve their impressionable minds? It is their job really. You are a man shouldering tremendous responsibility.Surely you do not need to add the burden of father-of-the-nation to your list of to-do's.
My particular grouse, sir, is that you and your team interferes with my work and my art when you pick on particular words and I am forced to re-dub them with words less offensive to your board, even if out of sync! Any serious actor will tell you that everything we say and do is for a reason, with a motivation, in an effort to convey something. Nothing is meaningless. So when I say 'habdan saali', 'bhak saalaa' or 'bloody' or even 'haraamzaada', I am either being authentic to my character's linguistic context or state of mind. I cannot overstate the point but I try really hard to add some memorable flavour and authenticity to my roles and you and your team have often hosed all my sincere acting efforts with Ganga jal! And this is both a complaint and a fear. The next time I play a character who belongs to a certain class context that requires a certain kind of crude speech and I work hard and deliver that performance, some sanitation loving do-gooder from your team will come along and have me re-dub my so-called offensive part and that will be the end of the authenticity of my acting. How will I ever get a National Award, sir?
Another harmful side-effect of this kind of atmosphere of sanitisation and policing is that it produces a Pavlovian fear among artists and creative people. In one case, after I had redubbed all my so-called offensive words, a paranoid if well intentioned member of the film team made me change a reference to a girl being 'slutty' to 'sultry' for fear that somebody's feelings maybe hurt! I couldn't help the tiny thought that wriggled into my head that self censorship is the beginning of a policed society. You may say that there is nothing wrong with a little discipline and policing in public life but do note, sir, that the only work of art a policed society is able to produce (with state permission) is propaganda. But I don't need to tell you about this! You, the creator of those glowing tributes to our Hon'ble current Prime Minister, that wonderful pre-election video campaign 'Har Har Modi Ghar Ghar Modi' and the post-election music video 'Mera Desh Hai Mahaan' (that was made mandatory for exhibitors to screen before films in theatres).
I just want to know one thing from you. Is there a way in which I can protect my performance from the arbitrary opinion of people who have not seen or understood my preparation and process as an actor, who do not understand the context of the script or its performative requirements? Is there a way I can insulate my art from cultural and moral policing? Is there a way that the sanitation department can be kept away from my career? You are a powerful man sir, and so I bring my troubles to you.
Also, as I am an ardent watcher of your films, and a child who was not morally ruined at all by the gyrating pelvises, heaving breasts or rank sexual innuendoes and miming of the act of sexual intercourse in the songs 'Yeh Maal Gaadi Tu Dhakkaa Lagaa' and 'Khadaa Hai, Khadaa Hai' from your film Andaaz (1994), I have full faith that the children of this country will survive hearing 'saala', 'bloody', 'chutiya', 'rakhail', 'haraamzada' etc. occasionally in the films they watch.
Yours ever respectfully
Swara Bhaskar