Charles Yuvaraj harrassed over wedding held at temple.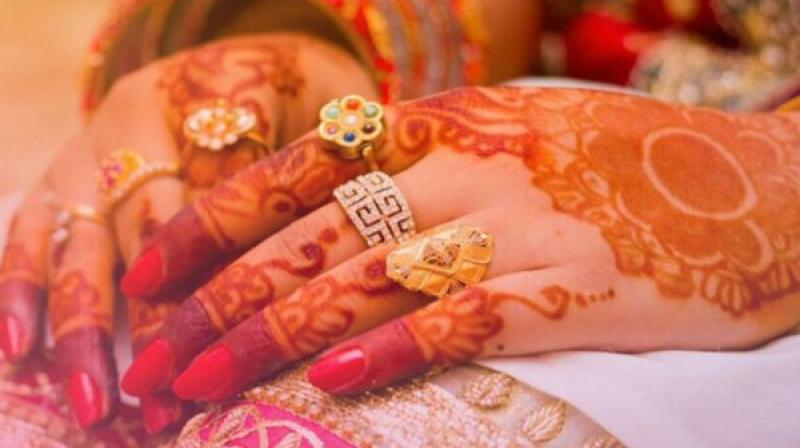 Chennai: Little did Charles, ITI diploma holder from Mylapore, realise that he would be subjected to enquiries by temple authorities, a day after his marriage to a Hindu girl.
He opted for arranged marriage accepting a bride from Hindu religion, according to wishes of his mother (Mrs. Vijaya), which his father (D. Joseph) magnanimously conceded and his marriage was solemnised as per the Hindu tradition in the kalyana mandapam of the ancient Sri Madhava Perumal temple, Mylapore.
His baggage of troubles began when a few persons, whom he did not know, took to social media and even petitioned the Hindu Religions and Charitable Endowments (HR & CE) department officials for allowing a Christian wedding in the temple-owned marriage hall.
"We did not serve non-veg or liquor as being alleged. Let those making such baseless allegations prove it. I will prove them wrong," says Charles, who claims that the series of enquiries by the HR & CE authorities have disturbed his peaceful life.
"Is it wrong to marry a Hindu girl?" Charles, who has been christened Yuvaraj as per his horoscope asks. The board with floral decoration, displayed in front of the marriage hall, had the groom's name as Charles along with the bride's name Sabitha.
"Had I noticed the name, I would have had it changed to Yuvaraj," Charles, wedded on March 7, says. "My father is a Christian and my mother a Hindu. After my mother expressed her desire that I marry a Hindu girl, we registered through a matrimonial site, contacted her parents, exchanged horoscope and finally agreed to marry at the temple's marriage hall," he says.
Like Yuvaraj, his wife is also a Dalit. The trouble began when a devotee visiting the temple noticed the Christian name in the temple's marriage hall and took to social media to highlight the 'outrage.' Soon there was another mail to the temple officials claiming non-vegetarian food and liquor were served to the guests in violation of the HR & CE rules.
No non-veg, marriage conducted by Brahmin priests, says Sarvanna Kumar, temple executive officer
"There is no truth in those claims. Food was served by our temple staff and the cook was a Brahmin. In fact, the marriage was conducted by two Brahmin priests in strict Hindu custom and tradition," asserts Sarvanna Kumar,  temple executive officer.
The temple officials, who is contemplating legal action against "trouble makers" say as per local tradition, the only marriage held inside the temple is the thirukalyanam or the celestial wedding of the Lord.http://www.deccanchronicle.com/nation/in-other-news/270317/wrong-to-have-christian-name-marry-hindu-girl.html