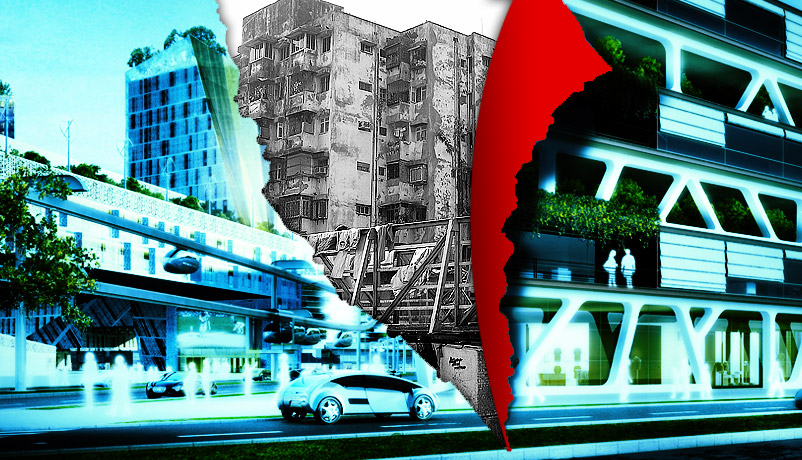 ITU
CHAUDHURI DESIGN/CATCH NEWS
SEZs in India got 83,000 crore in sops. Find out what they didn't give in return
The government of India's climbdown on the land acquisition bill is sure to evoke criticism from corporates. Many fear that relenting on clauses related to consent and social impact will be a setback for the economy.
So, is taking over land our economic panacea?
The Comptroller and Auditor General's report on 'Performance of Special Economic Zones', tabled in Parliament last November, could make you think otherwise.
Take a look:
That's how much tax sops have been given to SEZs between 2006-07 and 2012-13
On an average, that's about Rs 13,850 crore lost every year
Just for perspective about priorities: that's thrice the amount India set aside for improving farming outputs in 2015-16
Was the shortfall in job creation by the 152 SEZs the CAG surveyed, against what they had promised
The SEZs have also invested 24%-75% less than what they projected
Exports – the main reason SEZs were set up – fell 46%-93% short of estimates. This lead to a foreign exchange earnings shortfall of 39%-109%
In a line: SEZs were set up to spur economic growth by creating jobs and increasing investments as well as exports. Official statistics, unfortunately, do not show any significant impact, according to the CAG
Or double the size of Noida was the total land notified for SEZs
But operations started in only 62% of the land
Some developers even got their SEZs de-notified to benefit from increased prices
Almost 14% notified land was then sold for commercial gains
That's the number of SEZs approved until January 2015, according to public information portal Factly
Among these, 352 were notified. Only 196 were made operational
Among the economically developed states, Tamil Nadu topped the list with 36 functional SEZs
Gujarat, the poster boy of development, had only 18 – fewer than Maharashtra, Telangana or Karnataka
Was invested in SEZs until September 2014 by the Centre, states and private entities
That's enough to fund more than 800 Mars Orbiter missions
While at it, the sum is 15 times more than India's agriculture budget for 2015-16
Between 2012-13 and 2013-14, the SEZs registered a 4% growth in exports, the slowest in the last seven years
The SEZ Act, 2005 was passed with high expectations but faced intense criticism, especially from civil society and academics. Apathetic government policies had earlier led to violent protests such as the 2007 clashes in Nandigram in West Bengal
Before criticising the roll back of specific clauses of the Land Acquisition Bill, it might be educative to analyse the industrialisation programmes on which the government has failed to deliver.
http://www.catchnews.com/business-economy-news/tax-concessions-to-sezs-cost-india-rs-83-000-crore-are-they-worth-it-1439300510.html