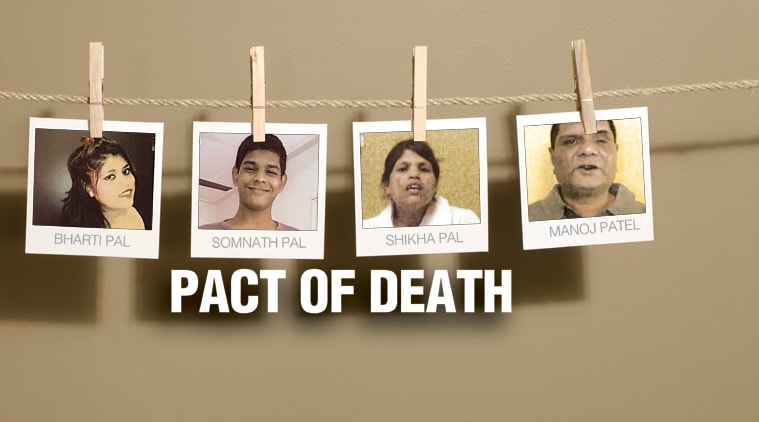 Four bodies were found in two flats in Mumbai's plush Lokhandwala Complex. Days later, the Police charged a 35-year-old with rape, but have no answers to the mounting questions.
By Kavitha Iyer, Megha Sood & Rohit Alok
Bharti Pal would have been just another unhappy statistic among Mumbai's teeming millions had she not killed herself in dramatic style.
Always dressed in shorts and t-shirts, addressing the watchmen in English every chance she got, laughing as she walked the two dogs of the Singh household along with her brother Somnath, it was easy to mistake Bharti Pal, 25, for a family member. In fact, for most of the seven months that the Singhs lived in Shishira Building, the watchmen didn't realise that the supercilious, slightly shrill young woman was the domestic help. True to character, when Bharti killed herself on Friday, February 20, she left behind a suicide note in English.
Four people took their lives that day, in a suicide pact that played out in two separate buildings in Andheri's plush Lokhandwala Complex.
And Bharti was the only one to leave a written note, on lined foolscap paper, in a neat script, though in a random blend of uppercase and lowercase and with many spelling errors. In the note, she squarely accused her employer, Tinku Singh Gandharv, 35, of "sexual harassment", "physical abuse", of insisting on marrying her and of threatening an acid attack if she dared quit her job. "He touched me all over my body," she wrote.
Shishira Building where Bharti and her brother killed themselves.The other three who killed themselves were Somnath, their mother Shikha Pal, 43, and Manoj Patel, 55, Shikha's employer and live-in partner. The last two chose hooks on the ceiling of the kitchen and the passage in Patel's flat in nearby Montana Building to hang themselves from.
Besides the note Bharti left behind, all four left their final messages to the world as videos recorded on a brand new Nokia phone, purchased on January 15 and found in the Montana flat. Shikha and her ailing employer and lover Patel were discovered to be dead only the afternoon after the police had found the bodies of Bharti and Somnath. Policemen had to break open the door of the Montana flat Shika and Patel lived in.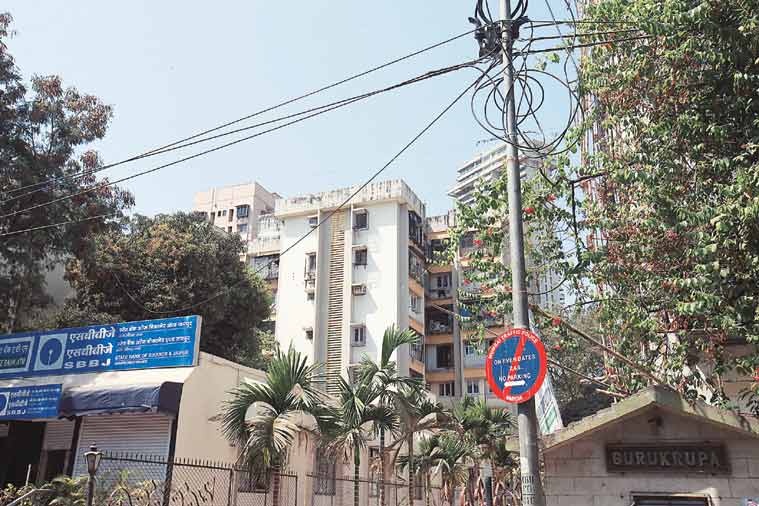 Montana Building (left), where their mother Shikha and her lover were found dead, are both in Andheri's Lokhandwala Complex.It was Tinku who first found Bharti and Somnath dead. The duo had offered to clean the house extensively for Tinku's mother Sudha, who was returning from her Kashi Yatra that evening. They reportedly locked themselves in the living room while Tinku, his sister and the latter's 16-year-old daughter spent the afternoon in one of the two bedrooms. Around 4.30 pm, when the brother-sister wouldn't open the living room door, Tinku kicked it open to find them hanging from hooks on the ceiling, their pink and red bathroom slippers scattered, the stained white plastic stools on which they had stood lying toppled over. They had apparently hanged themselves with identical stretches of white cloth. Strung around Bharti's neck with a red ribbon was a small Nokia cellphone, in a clear plastic pouch. One earphone was in her right ear, as if she was listening or speaking even as she reportedly placed the noose around her neck.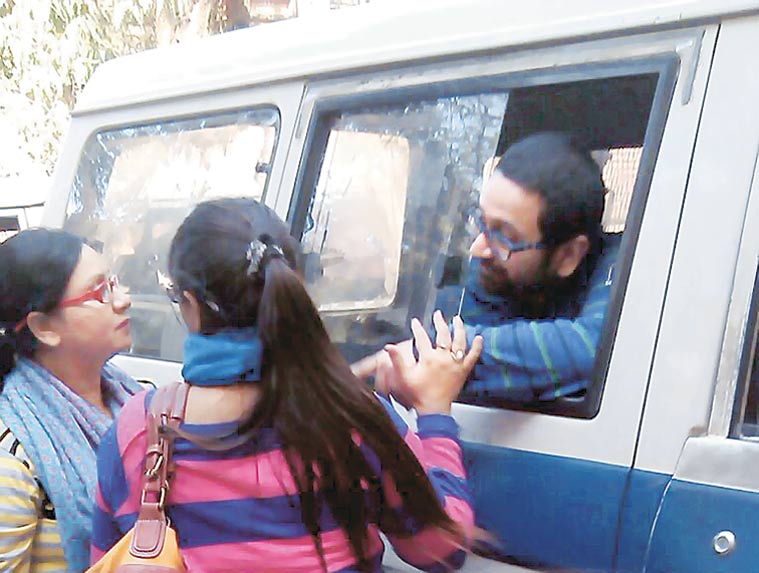 Tinku Singh being taken away by the police.Tinku rushed downstairs to the watchmen. By 5 pm, the police had reached and had to borrow a pair of kitchen scissors from the neighbour to bring the bodies down.
It was Tinku who informed the police about Shikha and Patel. Finding Patel's phone switched off, a police team visited the Montana flat, hoping to inform Shikha of her children's death. They found the morning newspaper still lying outside. The following day, a key-maker was summoned and duplicate keys made to the safety door and the main door. But the latter would not open as the bolt inside was firmly in place. A fire brigade team was called in then and they broke open the door. Patel was found on the floor of the passage, a stretch of white cloth around his neck. His weight had ripped the cloth, bringing the body down. Shikha was found hanging from a hook in the kitchen, with a suicide note apparently written by Bharti lying next to her body.
Tinku was arrested the following day and charged with abetment to suicide, based on the suicide note. A week later, the Oshiwara police added the grave charge of rape against him, apparently based on the fact that Bharti's post-mortem revealed she was not a virgin. However, neither were there any corresponding injury marks on her body nor had Bharti herself accused Tinku of rape. After 12 days in a police lock-up, still trying to overcome his fear of night-time lizards in the cell, Tinku is now in Arthur Road jail, having been sent to judicial custody on Wednesday, March 4.
***
The four suicide videos raise more questions than they answer.
"To the assistant commissioner of police, Oshiwara police station," Patel starts, in English. Each video lasts about a minute, and there are six other practice videos, presumably on successive days as their attire changes in each. The videos are shaky, indicating that one person held the phone while another read out a written script.
Patel, in a safari suit and with tobacco-stained teeth, blames his multiple diseases for his decision to kill himself — the family later confirmed that he was under heavy medication for many years for hypertension and diabetes. Befuddlingly, he pauses and starts off on a tangent: "The person living in flat number 402 of Shishira Building in Yamuna Nagar is Sudha Singh, who changed her last name from Gandharv to Singh. But Tinku Singh's mother had not changed her last name when she took the said flat on rent." The video ends abruptly there, offering no explanation on why this last detail was important now. Also, the Singhs' rent receipts for the Shishira flat were found under his mattress.
Bharti is next. Also speaking in English, she reads out the contents of the suicide note she will leave behind. "Sexual harassment," she says, accusing Tinku of pressuring her to marry him.
Somnath introduces himself next as the caretaker of Tinku's two dogs. He says Tinku was sexually abusing his "didi" and beat him up often and had denied him leave.
The mother, Shikha, speaks last. She is in a t-shirt too like her daughter, hair uncombed. She cannot stop her children from committing suicide, she says, adding that she would prefer to die with them. All four speak with little or no visible emotion.
More clues are expected in the phone Bharti was wearing around her neck. "We are getting it unlocked by forensic experts," says Mrityunjay Hiremath, investigating officer at the Oshiwara police station.
So far, the police have made little progress in piecing together the pieces of this puzzle. Shikha's sister, a domestic help in Colaba, hasn't been traced.
***
The lives of the occupants of these two flats often criss-crossed in the most baffling manner. According to investigators, Shikha Pal came to Mumbai when her father, a former employee of Tinku Singh's father Kishore Singh, a musician of some repute, wanted to retire. Kishore Singh owned and lived in a one-bedroom apartment in Montana Building, two doors away from the Patels.
Kishore and Manoj Patel's father were close friends, sharing meals at each other's homes. Manoj's brother Ashish, a US citizen and resident of Arizona, told the police that Shikha moved in to work for the Patels after Kishore Singh's death.
Manoj, a stock-broker, and Shikha grew close after his mother passed away six or seven years ago. Manoj became something of a recluse afterwards, even preferring to summon autorickshaws to the building's secluded back gate. Shikha, meanwhile, began to "dress and behave differently — in t-shirts and capris", say her neighbours. Simultaneously, Ashish and another Gujarat-based brother began to have serious differences with Manoj. When Ashish cremated his brother last week, he had only a policeman for company.
At Montana, watchmen remember Manoj as a foodie. "He loved to eat samosas and jalebis, especially from Chaurasia's, a store on Lokhandwala main road," says one. He was generous with festival bonuses too.
Meanwhile, following their father's death, Tinku and his two sisters were struggling. One sister now lives on Mira Road with her daughter. Neighbours believe the other sister is a singer, travelling for performances.
One of the sisters hoped a laundry business would turn the tide for Tinku. The family rented a shop for him in an upmarket building on Veera Desai Road. But Bright Star Laundry was doomed to fail. "They'd show up after 1 pm on many days. I would sometimes help and handle customers," says Zaheer, a tailor who set up his paraphernalia outside the laundry to offer alterations and minor tailoring work.
Bharti and Tinku ran the store, and passers-by and neighbours assumed them to be "boyfriend-girlfriend", according to an employee at a nearby store. Others said they had seen the two lying next to each other, engaging in public display of affection that made passers-by uncomfortable. Zaheer describes the two as "close" and Tinku as "carefree, fun-loving", always up for a game of carrom. Like everybody else who spent time with Bharti, Zaheer described her as aspirational, pushing herself to learn tasks she was not already well-versed, with such as writing bills or keeping accounts.
Speaking to The Sunday Express over telephone a day before Tinku's custody hearing, his sister broke down: "He would keep playing video games all day, he was not capable of running the shop."
The laundry bombed. Around four years ago, the Singhs closed it in a hurry, angry customers visiting for weeks afterwards, their clothes damaged or not returned. Around the same time, the Singhs sold their flat in Montana apparently due to financial troubles and purchased a cheaper flat in Kharghar, Navi Mumbai.
***
Interrogating Tinku has yielded next to nothing, say police. "He doesn't appear completely normal," says one officer. "He seems addicted to his tablet and video games, cries all the time, and talks disconnectedly during questioning."
His sister corroborates that. "He has a child's mind," she says. "He is incapable of what they are accusing him of."
Around the laundry where he was known as Yash, people remember Tinku as a dog-lover who would feed biryani and biscuits to the strays even after the laundry shut down. "If plain Parle-G was not available at the corner shop, he'd buy Good-Day biscuits," says a watchman.
While the Singhs shifted to Navi Mumbai with Bharti and Somnath, Sudha's health brought them back to Lokhandwala, where they lived on rent first in Ben Hur Apartments and, over the last seven months, in Shishira Building.
The tailor Zaheer remembers Tinku as being rather unfettered by class. "He never ever asserted that he was the boss," he says, remembering afternoons spent chatting and joking at the laundry.
But the Mumbai Police have a more damning picture of Tinku — pornography on his seized tablet, photographs of himself in drag complete, accounts of him and Bharti.
Defence lawyer O P Dubey said Tinku has also been charged with computer-related offences, under Sections 66 and 67A of the Information Technology Act. "The police claim to have found pornographic content on the tablet they seized from Tinku. Hence, the charge of 67A, which is punishment for publishing or transmitting of material containing sexually explicit act, etc, in electronic form. The details of the evidence on what this contentious content is exactly are still unclear," says Dubey.
***
On hindsight, their last night was dramatic. Shikha and Manoj visited Tinku's Shishira flat every evening. Neighbours say all that festivity in the wee hours irked them. The final night witnessed a pani-puri party, and then a long farewell.
Back at Manoj's one-bedroom home, the couple had already disposed of most of their belongings, apparently in preparation for this night. The furniture had been sold, the bright yellow walls bare except for a wall clock and a wooden temple. The kitchen where the couple hanged themselves had no utensils. Even the fridge was empty, the dustbin washed.
When police forced their way in on February 21, there was only a two-burner gas stove in the kitchen, and an elderly woman's photograph. A 14-inch television set was stored under the sink, the remote control placed on top. Two iron cupboards stood in the bedroom, both empty — no clothes, no other belongings. A plastic bag in a corner held a blood pressure measuring machine and a radio. Suitcases in the bathroom loft were empty too.
According to the police, the cellphone with the suicide videos had been purchased on January 15, possibly for the specific purpose of recording their last moments. Call records of their telephones have shown that the four spoke to nobody outside their closed circle, their immediate family and employers.
Shikha and Manoj were hanging from S-shaped hooks that appeared recently installed. Two extra hooks were in the passageway partly hidden among blue clotheslines.
The kitchen also had Rs 55,000, with a note: "For Police", apparently for their last rites. Four shrouds were kept alongside.
Manoj had nominated an old-age home in Thane for ownership of the house after him, though this was done several years ago.
The four bodies discovered over two days have thrown the Singhs' lives into a tizzy and shone media spotlight on a family's intimate secrets. Complex as these personal life-stories may be, investigators are finding that nothing adds up, no clear motive for the four to have taken the extreme step, no indication even that they were that depressed.
For now, there isn't a nice, clean end to this investigation.
http://indianexpress.com/article/india/india-others/the-big-picture-pact-of-death/99/