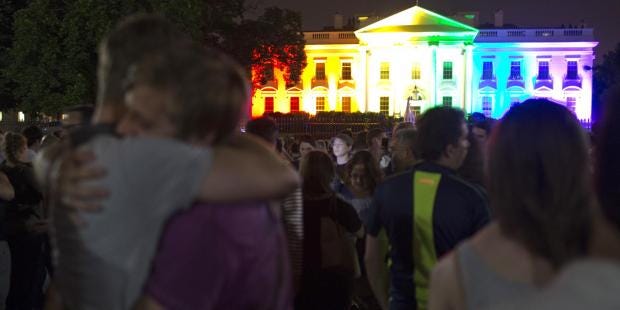 Barack Obama's LGBT legacy is unquestionable. 
Under his leadership marriage equality became a reality in all 50 States, the US army set out to lift the ban on transgender service personnel, and in 2014 he issued an executive order banning LGBT discrimination by Federal contractors across the board.
Unfortunately, that looks like it could be set to change.
As the old administration departs the White House, change is underway.
Trump's new staff have begun to take over offices, Twitter accounts and the White House's official website.
It's on this website that a certain page has been deleted.
When you attempt to access the page, at time of writing, you're greeted with this message:
The requested page "/lgbt" could not be found.

Here's what was there before the deletion.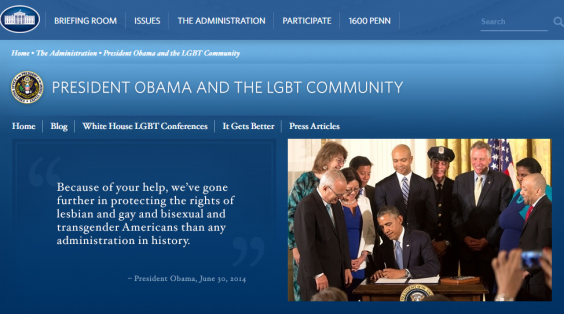 This is a worrying sign for America's LGBT community, and the change hasn't gone unnoticed.
Back in December, Trump reportedly gave his 'assurances' that laws protecting LGBT people would be scrapped when he reached the Oval Office.
Worryingly almost all of Trump's cabinet, including his Vice President Mike Pence, share anti-LGBT views.
During his time as governor of Indiana, Mr Pence advocated siphoning off government funding for HIV treatment and instead putting it towards gay "conversion therapy".
LGBT charity Stonewall told The Independent last year:
During this period of increased change in the US, it is imperative that the incoming government continues to build upon recent legislation which has strengthened equality for lesbian, gay, bi and trans people – such as equal marriage.

Equality cannot be allowed to recede, either in the US or globally and we hope UK and US governments will continue to work together to support international LGBT communities.

This election campaign has also revealed that there are some deep divisions in the US, making it essential that the new president and his cabinet are proactive in unifying communities and fighting discrimination.