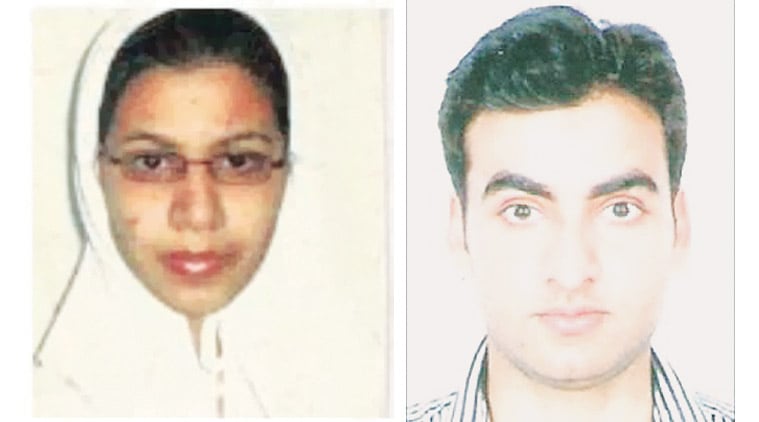 Zainab Saeed of West Benga ranked 107 and Afaq Ahmed Giri of Jammu and Kashmir who ranked 457 in UPSC were students of Zakat Foundation.
Zainab Saeed of West Bengal has qualified for UPSC on her third attempt, having opted for low-key coaching in the first two years. Those prepared her only for the prelims and the mains, not the crucial interviews. "It was too costly in prominent coaching institutes," said Zainab, who has cleared the interviews now with a rank of 107 in the final list.
She eventually trained for the interviews free, with the mock interviews sponsored by Zakat Foundation of India. "The facilities of ZFI are a boon for the minority community," said Zainab, daughter of a businessman. "They have a diverse panel for interviews. It helped me a lot."
The UPSC results traditionally show a low representation of Muslims, with 37 out of 1,200-odd in this year's selection list, but among those 37 is a high representation of aspirants sponsored by ZFI. Using zakat, the compulsory alms given by Muslims every year, ZFI has been funding and providing coaching for needy Muslim candidates for eight years. Of the 40-odd it sponsored this year, 26 cleared the UPSC prelims and 15 of them eventually made it to the selection list.
"We always talk about poor representation of the community in the civil services, but hardly 2,000 Muslims appeared in the exam among 11 lakh. When you don't appear, how will you succeed?" Zafar Mahmood, who founded ZFI in 1997, told The Indian Express. "We talk of poor representation but one needs to prepare students who can crack the examination. It is the toughest examination in the country."
Mahmood is a former civil servant. He had worked with the Sachar Committee and retired as chief commissioner, income tax, in New Delhi in 2009.
ZFI initially engaged in activities such as running an orphanage and helping the destitute. The coaching programme began in 2007. In eight years, 63 of its students have cleared UPSC including the 15 in the current year. The 63 include seven Christians.
The model ZFI follows is unlike that of organisations that hire teachers for coaching. ZFI allows each student to choose what they feel is the best coaching institute in Delhi. "Most students prefer civil services coaching in Mukherjee Nagar locality. We arrange for hostel accommodation in the same locality and pay the fees. For each student the expenses come to around Rs 1.75 lakh."
The number of students depends on the zakat received from Muslims. It ranges between around 30 and 55 students and ZFI has to select them through a test for a bunch of applicants. This year 1,150 students took the test before 40-odd were selected. "We are soft towards girls and encourage them," Mahmood conceded. "However, no seats are reserved for them."
Afaq Ahmed Giri of Jammu and Kashmir is among those who availed the ZFI facilities. "I had my own arrangements for staying in Delhi and did not take the hostel offered by the organisation. But I took part in a mock interview session and that helped me," Afaq told The Indian Express.
He had qualified for IRTS last year and was working. That would mean he was not "needy" in the sense of zakat, but the interview sessions were free for him too. This year, he ranked 457 in UPSC.
See more at: http://indianexpress.com/article/india/india-others/the-making-of-a-civil-servant-with-zakat-funds/99/#sthash.yZniJ3bM.dpuf