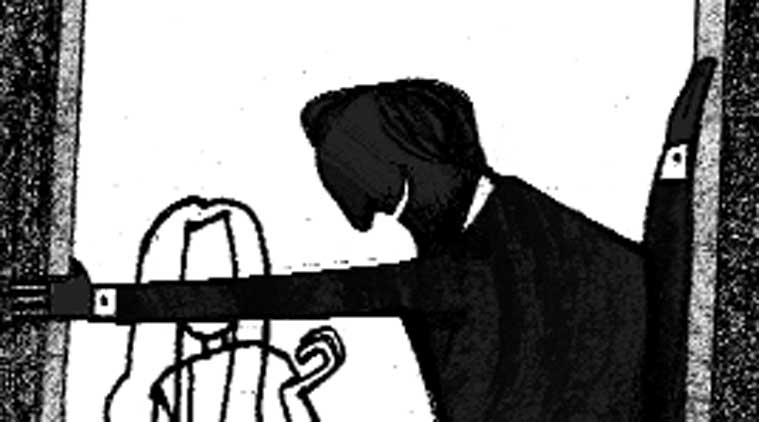 The lack of knowledge about the definition of sexual harassment, a comprehensive policy for prevention and resolution of sexual harassment at workplaces, is an urgent concern that needs to be addressed and understood as a reason why women could feel forced to not complain.
February 26, 2015 3:52 am
A victim of sexual harassment speaks out about why most women choose to remain silent
Yet again, we are confronted with a case of sexual harassment that involves a high-profile individual. Yet again, an oft-repeated question has raised its head: Why does the victim stay silent before she complains, if at all?
Years ago, I had begun to face sexual harassment by the head of the organisation where I worked. Soon, I realised that I was not the only one. Some female colleagues occasionally dropped hints about his "misdemeanours", while others shared details of their "secret". Many times, his harassment of a woman became the subject of a Chinese-whispers-like conversation that took place in office corridors and by water dispensers. Like the woman who travelled with him to a conference abroad but never came back to the office, not even to collect her salary. Sometimes, the harassment was conspicuous: on his frequent "rounds" of the office, he would walk past cubicles eyeing women, sometimes pausing to have a good look, pass a comment at her dress, tickle a woman on her waistline there or rub a shoulder here. It was expected and accepted that those who called by him for a meeting in his room were harassed. I also gathered that this was an "old habit" of "sir", predating many of us. Yet, in this organisation of a few hundred people, rampant sexual harassment and its common knowledge among staff, female employees had largely remained silent.
Of the many answers to the question about women's silence, a female colleague who received "tight body hugs" as a "ritual" from our boss told me that she did not know that those disconcerting hugs constituted "sexual harassment". Like many men and women, she too knew that what the boss did to her was unwelcome and she didn't like it. But she only learnt it was a legal offence much later. Mind you, this was a young woman who worked as part of our human resource team, and this incident dates to the post-Vishakha guidelines (1997) time when sexual harassment committees and policies should have been in place.
Another example of the common ignorance about legal definitions of harassment, policy guidelines and rights of employees comes from my own experience. I assumed that only a testimony against my harasser would be seen as a baseless charge, perhaps by a disgruntled employee, and therefore I must gather "evidence". What I and perhaps many other victims of sexual harassment do not realise is
that their rejection and refusal of unwelcome sexual innuendos, remarks, gestures, etc, are in themselves the strongest evidence of sexual harassment.
The lack of knowledge about the definition of sexual harassment, a comprehensive policy for prevention and resolution of sexual harassment at workplaces, its workings and procedures, is an urgent concern that needs to be addressed and understood as a reason why women could feel forced to not complain.
When I decided to do something about this harassment, I thought of complaining within the organisation. I did consider that, given that the harasser was the boss of the organisation, any person I complained to would be the boss's junior and therefore in a direct or indirect reporting relationship with him. Despite realising the futility of such a complaint, I decided to do it nonetheless. As feared, the senior I complained to did not take my allegations seriously. He argued that I had wrongly interpreted the boss's actions and words.
The man I offered my complaint to smiled it off, making me feel slightly ridiculed. As I walked out of this meeting, I regretted having spoken to him at all, wondering if he would now turn this into salacious gossip, the hushed kind that I had been privy to all this while.
Ridicule, trivialisation, negation and/ or belittlement of the claims of a complainant is a major fear that keeps the crime of sexual harassment invisible and its victims mute.
In my efforts to collect anonymous testimonies from the other harassed against the harasser, I encountered some other answers to the question of why victims of sexual harassment prefer to remain silent or, if financial circumstances allow, even quit the organisation but not confront the perpetrator.
I approached a former colleague who had also been harassed but had not lodged any complaint. I requested her to share her experiences with me anonymously. Sternly asked by her family (marital and natal) to not engage in the exercise, she was sceptical. They feared shame and gossip about her, the victim. As seen in many, if not most, cases of sexual harassment, the victim's looks, clothes, schedule, taste, lifestyle and reputation become a matter of great speculation. Being a married woman, her parents worried that her charges against a sexual harasser would impact her reputation in the marital house. She understood that her family was wrong in asking her to keep quiet about a repeat sexual harasser and agreed to speak to me, but went to great lengths to ensure that her identity could in no way be traced through her statement. After many more assurances, she finally shared her testimony with me but kept it very terse, general and vague.
The pain of being pulled by patriarchal notions of shame on one side, ethics and justice on another, and fear on yet another tighten the knots of the victim's dilemma.
While "hostile" is an operative word in the definition of sexual harassment in the workplace in India, its connotation should also include the hostile environments outside the workplace, such as the victim's own family who, instead of offering emotional support and solidarity to her in a battle against the sexual harasser, train their guns on her. If honour and shame are at the root of their behaviour, what could be more shameful than hiding the crime under the carpet and not standing up against it?
The chances of women being silence about sexual harassment can be greater when the harasser is a man of power and cultural and political clout. The inequities of class and its many corollaries, such as lack of access to justice, are crucial variables too. Fear of threats, damage to life and so on has been real and high when and if the law does not guarantee the anonymity and protection of victims. Besides, at the workplace or on the street, when sexual harassment can be excused as "eve-teasing" for years and the sociocultural discourse condones harassment as harmless ched-chaad, can we blame only the young woman for her silence? In the imagined hierarchy of sexual crime and violence against women, rape and murder score high, not groping or sexually laden remarks.
The Vishaka Guidelines against Sexual Harassment at the Workplace, as laid down by the Supreme Court in 1997, or the Sexual Harassment of Women at Workplace (Prevention, Prohibition and Redressal) Act, 2013 are rendered ineffective till we address other socio-legal-cultural underpinnings that cause women to keep quiet. So the next time we ask why victims of sexual harassment stay silent, we must also simultaneously ask if, how, when and where they can speak.
See more at: http://indianexpress.com/article/opinion/columns/the-man-i-offered-my-complaint-to-smiled-it-off-i-regretted-having-spoken-to-him-at-all/#sthash.wQbB2j5E.dpuf