.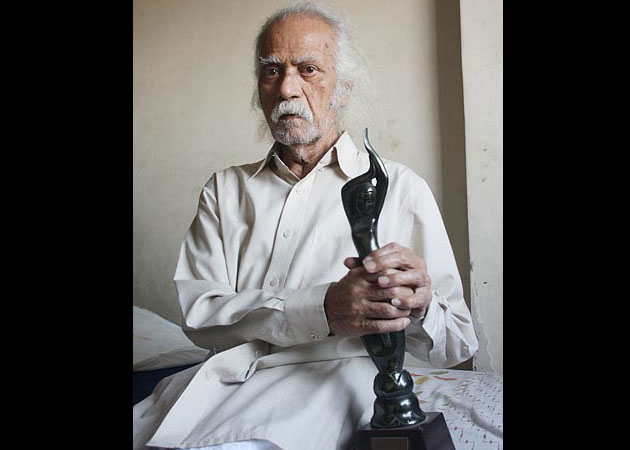 PTI
MUMBAI: Film editor M S Shinde (83), who edited over 100 hit films, including Sholay, died in penury here on Friday, at the PMGP Colony in a tiny 160 square feet room where he stayed with his youngest daughter Achala.. "It was old age and lack of enough finances to take care of my father in his old age." said Achla
Shinde's daughter Achla, who has been taking care of her father for nearly a decade, said, "It is sad the film industry forgets people once they retire. Even after the media wrote about my father's financial and health condition nobody from the film industry came forward to help."
Until six months ago, they were living in Parel, in central Mumbai. But the building collapsed and they were forced to shift to the slums after the building's owner reportedly refused to help them.
"We had to shift here because the building had collapsed and there was no help as such," Prerna , his elder daughter said.
He was keeping unwell for quite some time and was unable to pay his medical bills. The cine wing of the Maharashtra Navnirman Sena (MNS) had offered to help him financially.
Back in his younger days, Mr Shinde used to work on a monthly payroll of Rs 2,000 with Ramesh Sippy. He has edited most of Ramesh Sippy's movies like Seeta Aur Geeta, Sholay and Shaanamong others.
The veteran also worked with producers like I S Johar and Sanjay Khan, F C Mehra and others. Shah Rukh Khan-starrer Zamanna Deewana was his last film in 1995. He had bagged the Filmfare award for best editing for Sholay in 1975.
 Sholay was nominated for nine film fare awards but it was only M S Shinde  film's editor, and the only person to win a Filmfare award for  Sholay. He has edited over 100 movies over the years, including 'films like Sagar, Seeta Aur Geeta, Brahmachari and Ram Jaane. Shinde had fallen on hard times and had been living in PMGP Colony in Dharavi for the last two years. He was forced to shift there after the building he lived in Parel collapsed and the owner refused to help. Achla said, "There are so many producers who have not paid my father but he had too much self-respect to go and ask for his dues."
Shinde did not like to talk about his condition. It was the late Dadasaheb Phalke's great grand daughter-in-law Mrudula who found about his condition and approached the cine wing of the MNS which has now offered to help.Veteran actor AK Hangal, who passed away last month, too had needed financial help. Bollywood came to Hangal's rescue but Shinde and his family were left to fend for themselves.
Shinde lost his wife Prafula to cancer in 2006 and is survived by three daughters — Prerna, Achala and Renuka.
His last rites were performed in the evening at around 7.30 pm at Shivaji Park.
Related articles