Carnatic vocalist TM Krishna comes together with environmentalist Nityanand Jayaraman, author Perumal Murugan, rapper Sofia Ashraf and Dalit activist and singer Sheetal Sathe to deliver a song on the right to privacy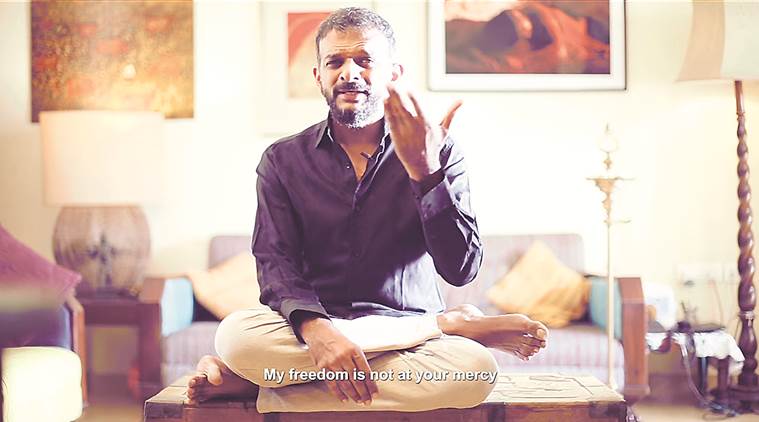 TM Krishna in a still from Privacy Matters
THE sound of a gavel beating the strike board, a reminder of a courtroom and the symbolic finality of a judgement, opens a 10-minute piece called Privacy Matters, Meri nijtamerahaq. In one of his rare Hindi outings, Carnatic classical vocalist TM Krishna, is seen sitting in his living room and singing — Tere reham-o-karam par nahi tiki mere chunane ki azadi, meri jeene ki azadi, meri nijta ki azadi (My freedom is not at your mercy — my freedom to choose, my freedom to live, my freedom to privacy), words by journalist and activist Bhasha Singh.
The piece also has author Perumal Murugan reciting a poetry about how a  policeman, who was sent to protect Murugan, logged all his movements. He recounts the day he warily opened the logbook after two months and heard even the sound of his sneezes in it. Soon, Dalit activist, poet and singer Sheetal Sathe sings of her take on Aadhaar. "What to eat, what to write, what to speak, has been decreed. The farce of Aadhaar card has come to town," she sings in Marathi. The three pieces are punctuated by whisper raps put in by Tamil rapper Sofia Ashraf, who, to the rhythmic sounds of the gavel, recites the Right to Privacy judgment delivered recently by a nine-judge bench of the Supreme Court, affirming Right to Privacy as a fundamental right under the Constitution.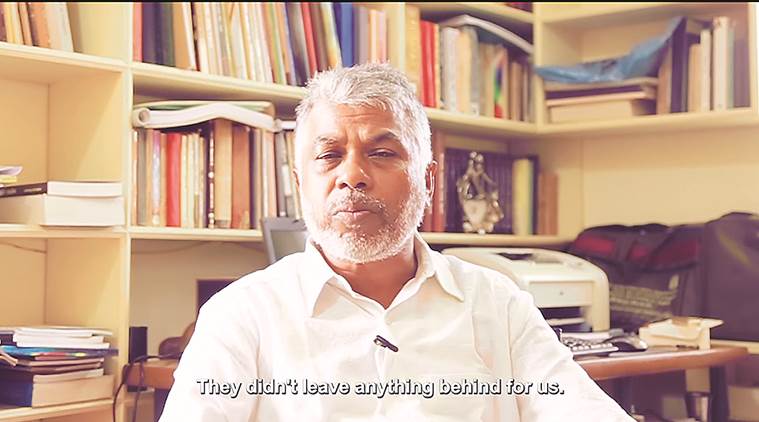 Author Perumal Murugan"It was a beautiful judgment at so many levels. It showed what is possible through the Supreme Court and how when a question is asked, it can be reflected upon and expanded in a constitutional way, which gives clarity. Most of us didn't have an idea of privacy. We think privacy is secrecy, and not how it is a right to the body, thought, feel and sexuality. At one level it is philosophical but at another level it's also tactile, it's about offence. The Supreme Court did a marvellous job of ideating on that," says Krishna, who then approached his friend and environmentalist Nityanand Jayaraman and the two decided to collaborate with Ashraf, Murugan and Sathe. Ashraf, best remembered for her song Kodaikanal Won't, goes on to speak of "the right to choice, self-determination, beliefs, thoughts, expressions, wideologies, preferences".
Another aspect that inspired the idea of Privacy Matters, says Krishna, was the Triple Talaq verdict, which he says, "did its job" but didn't expand the idea, unlike the privacy judgment, which he says was purple prose at its best. "The opportunity was lost in Triple Talaq. But in the case of privacy, it was marvellous thinking by a phenomenal bench. It was also beautifully written. We always have this habit of complaining. I think it is also important to celebrate," says Krishna, who adds that all the artists have taken aspects of the judgement and allowed their interpretations to come to the fore. So the artists are speaking of beef ban, the national anthem and the Hadiya 'love jihad' case among others.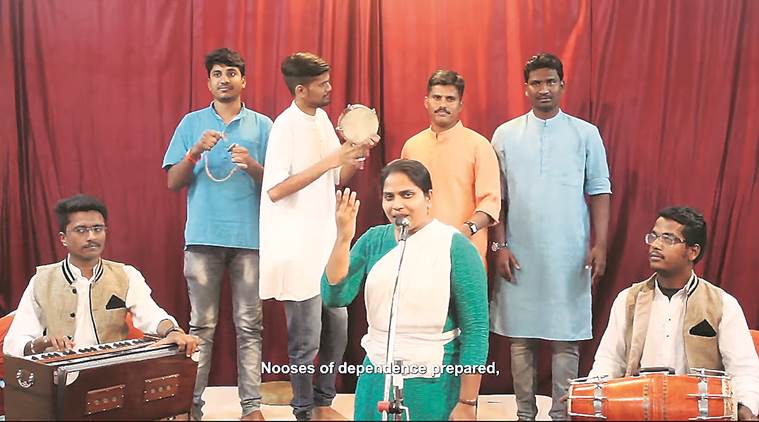 Activist and singer Sheetal SatheLawyer Gautam Bhatia, who assisted senior lawyer, Arvind Datar, arguing for privacy as a fundamental right, says, "One major problem is how aloof the legal process is from real life. It is totally disconnected. Privacy is such an abstract concept. This kind of a piece breaks it all down and that helps," says Bhatia.
Prasanna, another lawyer representing four privacy petitioners, agrees that the piece decorates the judgement wonderfully, but isn't sure if it will reach the people. "Art, too, is as esoteric as the legal system. There are few people who read judgments and few people who consume and understand art. So I am not sure if it'll reach many people. I'll be happy to be proven wrong," he says.
Jayaraman says that the piece is an attempt to eloquently break down the idea for people. "I want the strains of association of privacy with a word like dignity to remain and ring in our ears when there is another case in the future," he says.
http://indianexpress.com/article/entertainment/tm-krishna-perumal-murugan-sofia-ashraf-ode-to-privacy-matters-4914408/