As Raazi hit theatres, Harinder Sikka — author of Calling Sehmat, the book on which the film is based — reveals the thrilling real life story of an Indian spy named Sehmat.
As told to Rediff.com's Syed Firdaus Ashraf.
In 1999, I had gone to Kargil. I had retired from the Indian Navy as a lieutenant commander six years earlier, in 1993. I was then working with the Piramal group in a senior position.
I went to Kargil as I was contributing to The Pioneer newspaper as a freelance journalist.
During my interaction with officials of India's intelligence agencies, I asked them angrily, 'How did the enemy come and sit on our head?'
I was blaming them for the intelligence failure (that led to Kargil).
It is at that time that a young military officer stood up and said that every person was not a traitor.
I told him to name one person who was honest and that young army officer said, 'My mother was not a traitor.'
When I returned to New Delhi, his words haunted me. I started digging up that officer's background. I wanted to know what he had meant.
I had this illusion that I was very brave because I had the courage to return to the battle theatre even after hanging up my military boots.
As I delved into this young officer's life, I realised my bravery was nowhere close to a Kashmiri Muslim woman, the officer's mother.
As I dug into the story, I had tears in my eyes.
Hidayat (not his real name), a Kashmiri businessman, sent his only child to enemy territory (Pakistan) as a bride to get information from the enemy.
He had an established business with the Pakistanis. Pakistani generals imported liquor illegally from India then. Possibly, they still do.
With his contacts, Hidayat married off his daughter in a Pakistani general's home.
The man who she married was a captain in the Pakistan army.
As his last wish, Hidayat told his daughter to listen to and observe the Pakistani generals and whenever possible send the information back to India.
The code name given to her was 'Sehmat'.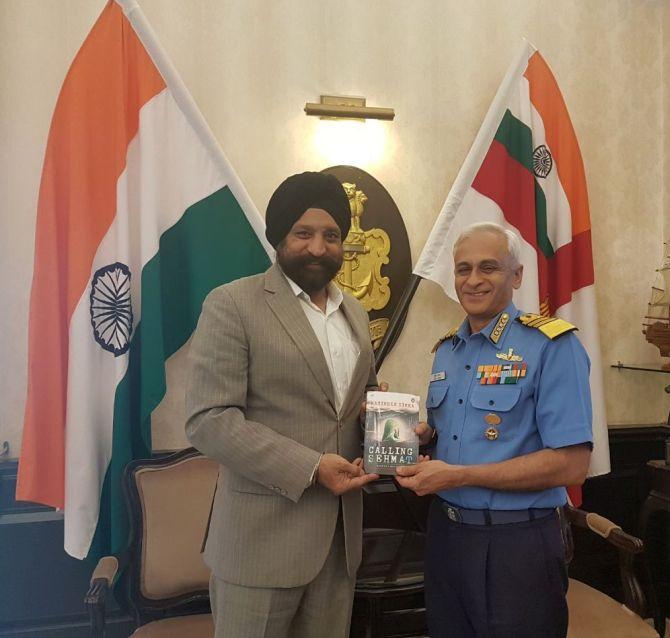 In the 1970s, when any father on the death bed said something to his children, it was considered an order, which the children rarely refused to follow.
This young married woman readily agreed to spy for India in Pakistan, an assignment for which she was not professionally trained.
When my manuscript was read by former Jammu and Kashmir chief minister Dr Farooq Abdullah, he asked me to change some names in the book.
He knew Sehmat's family.
Dr Abdullah told me there are thousands of Sehmats in Kashmir willing to do anything for Hindustan.
After the Kargil war ended, I traced Sehmat to Malerkotla, Punjab.
She was a quiet and saintly person.
She was not willing to talk (about her past), but I was adamant.
After great difficulty, I managed to make her speak.
I asked her why she was staying in Punjab when she had a palatial house in Kashmir.
She told me she was staying in Punjab because Abdul (played by Arif Zakaria in Raazi) had lived there.
Abdul was the Syeds' servant.
The Syeds were Sehmat's in-laws in Pakistan.
On further prodding, she told me Abdul had died.
How?
I crushed him under the truck, she said.
I saw a lot of pain in her eyes when she spoke about the truck incident and refused to say anything further.
When I left, I wondered what kind of bravery I had been displaying in my life.
Would I ever be able to send my only child to the battlefield?
And the answer is no.
She told Abdul before killing him, 'I am sorry Abdul, but I love my country more.'
And this line came from a Kashmiri Muslim woman.
We Indians consider Muslims, especially Kashmiri Muslims, as not patriotic. We use these words so harshly about them.
In my numerous visits to her home, she rarely encouraged me to sit for more than two minutes.
The maximum I sat with her was for five minutes.
I discovered how she taught the grandchildren of Pakistan's top generals in school.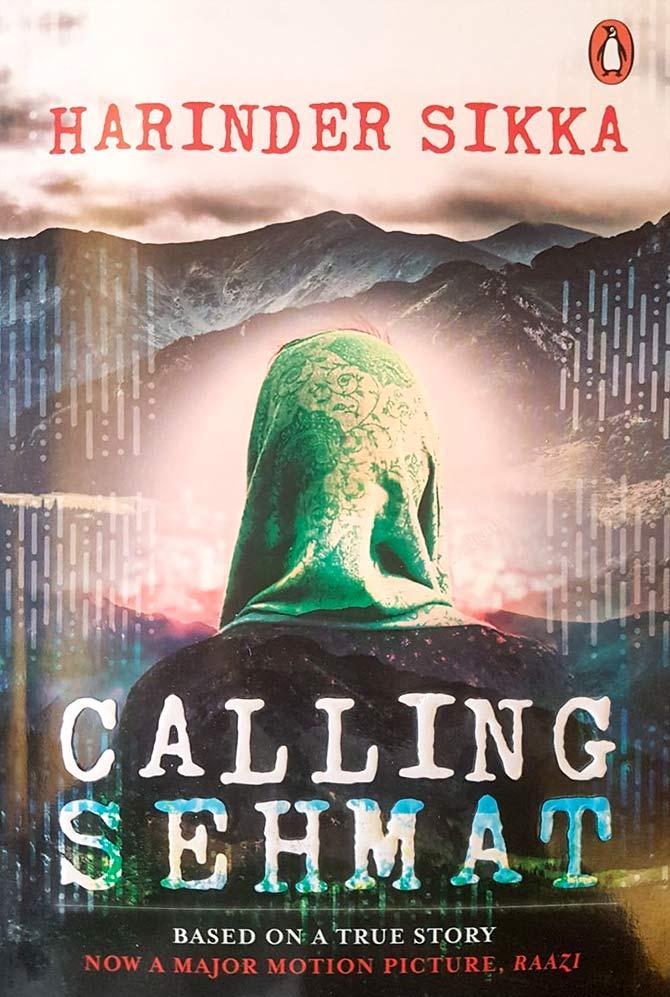 After the book was finished, I left the manuscript with her.
She returned the manuscript without reading it and asked me, 'What did you want to say by writing a book on my life?'
I told her I wanted to make a film on her life and I wanted to tell the world, 'Kashmiris are not traitors.'
She told me, 'Make a film on Guru Nanak.'
This coming from a Kashmiri Muslim woman to a Sikh like me was very difficult to digest.
I had never followed my religious duties and after her statement, I researched Guru Nanak's life.
I discovered that Guru Nanak travelled 30,000 km across the globe in the company of Bhai Mardana, a Muslim peer.
Sehmat had far more knowledge on Sikhism than me.
When she came back to India from Pakistan, she was in depression.
A saintly person cured her of depression.
I made a film, Nanak Shah Fakir, by spending Rs 40 crore.
The film won three National Awards including the Nargis Dutt Award for Best Feature Film on National Integration.
I knew this film could not have been made by an ordinary person like me without her blessings.
My book Calling Sehmat took eight years to research. I began my research in 2000.
The book was launched in 2008 on the INS Vikrant by the then naval chief, Admiral Sureesh Mehta. What better tribute to Sehmat!
The first copy of the book was received by T K A Nair, then principal secretary and advisor to then prime minister Dr Manmohan Singh.
The book was checked for many facts and after that, the book was received by Dr Manmohan Singh, in person.
I went back to Sehmat and told her I wanted to make a film on her life as I had fulfilled her wish by making a movie on Nanak Shah Fakir.
She did not respond.
Her non-response was a signal to me, that it was okay for me to go ahead and the movie could be made.
Calling Sehmat, which will be released by Penguin Random House, will be an eyeopener and remove many misconceptions about our brothers and sisters in Kashmir.
Syed Firdaus Ashraf / Rediff.com