Journalist Shot Dead in Uttar Pradesh, Third Incident in 4 Months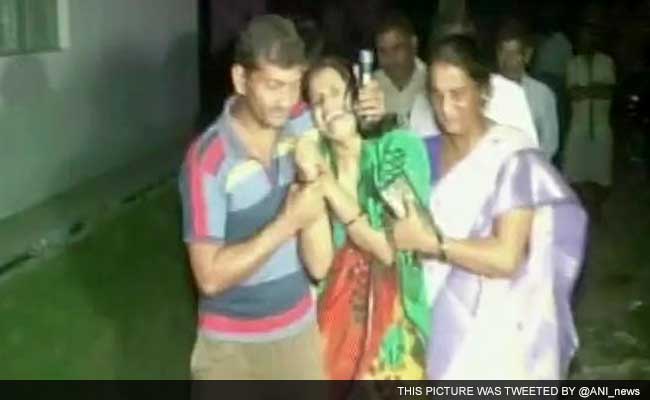 CHANDAULI, UTTAR PRADESH: 
 A journalist was shot dead by motorcycle-borne gunmen in Chandauli district in Uttar Pradesh, in the third such incident in four months in the state.
Hemant Yadav, 45, who worked with a local news channel, was shot at in Dheena area on Saturday night, Superintendent of Police Amit Verma said.
Mr Yadav was rushed to the government hospital where he succumbed to his injuries.
His body has been sent for post-mortem, police said, adding that a First Information Report (FIR) has been registered against unidentified persons at Chandauli police station following a complaint by his wife.
Three special police teams have been formed to expedite the investigation into the case, Mr Verma said, adding, some inputs have been received.
This is the third incident of a journalist being killed in Uttar Pradesh in the last four months.
In June, journalist Jagendra Singh was allegedly set on fire during a police raid at his house in Shahjahanpur. His family alleged that the police officials set him on fire.
Mr Singh, who was in his 50s, succumbed to injuries on June 8. A first information report or FIR was registered against six persons including a minister, who was said to be angry over Mr Singh's Facebook posts about his illegal mining activities and land grabbing.
In another incident, a part-time reporter for a local Hindi daily in Bareilly district, Sanjay Pathak, was killed allegedly by two persons in August.
Police said Mr Pathak, 42, was hit several times on the head with some heavy object and might have died of excessive bleeding.
Another local journalist was attacked and nearly killed allegedly by the mining mafia in Chitrakoot district a few months back.
Before that another journalist was dragged on the road by goons after tying him to a motor bike in Pilibhit district.
Several media persons have come under attack in different parts of the state in the recent past.
http://www.ndtv.com/india-news/journalist-shot-dead-in-uttar-pradesh-third-incident-in-4-months-1226081?fb