Three young lawyers on the arrested Chhattisgarh-based lawyer and activist.
Published: September 6, 2018 12:33:21 am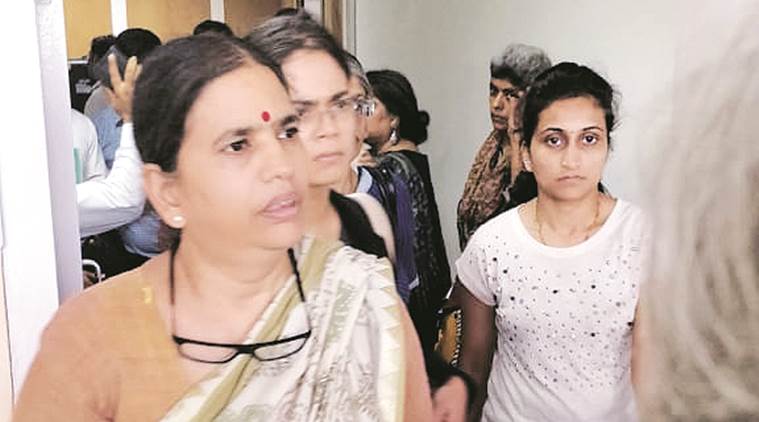 Lawyer-activist Sudha BharadwajI must confess at the outset that before meeting Sudha Bharadwaj, I didn't know much about her. This, perhaps, was for the best because it allowed me to form an opinion of her based on what I personally experienced and not what I had been told.
One of the first things which struck me about her is her simplicity and clarity. She speaks from her heart and means what she says. There is no artifice.
The Bilaspur home and office embody this spirit. There is no rigid hierarchy and people work as per their area of expertise, leading to a true sharing of knowledge. Sudha ji, I realised, has no false pride and wouldn't think twice before asking her junior or even an intern about a doubt. She is open to inputs from anyone and encourages everyone to think independently. This open flow of ideas has created a harmonious and vibrant office. This open flow is also visible in her interactions with the villagers, workers who come to her seeking help. Unlike other offices, the people do not feel alienated but freely voice their concerns and are active participants in their legal journey.
Law offices tend to become depressing and monotonous spaces, where drafting, filing and arguing take precedence over the person's well being. However, that is not the case with Sudha ji or her offices. People talk freely about the rigours of litigation and the non-judgemental aura allows people to take breaks when needed and set the pace of their work. A novelty in today's rat race.
One of the other aspects about her is the respect she has earned from her peers. I remember once while in the high court, we met an advocate who, on learning I was with her office, remarked that I was fortunate to learn from one of the most ethical lawyers. He candidly admitted that most lawyers take up briefs purely for monetary reasons but not Sudha. She is guided by principles of justice or nyaya rather than money.
Law is often referred to as a noble profession and it is because of people like Sudha Bharadwaj that it continues to be so. — Parijata Bharadwaj, Advocate, Supreme Court
***
I started my law school journey in Raipur, Chhattisgarh, at a time when the human rights situation there was rapidly deteriorating. I wanted to use the lessons learnt in my classes to stand with the indigenous communities fighting for their rights. When I asked around for people I can work with, I was told by everybody to contact Sudha ji. It didn't take me long to understand why. On my first meeting with Sudha ji, I asked her about the competing narratives regarding the condition of indigenous communities in Bastar. Her reply left a deep impact on me: "For a pedestrian on a narrow lane, the car driver is causing the trouble. For the car driver, the pedestrian is the nuisance. Your perspectives change based on where you are placed." That was my first lesson in understanding my own caste and class privilege.
Seeing Sudha ji go about her work, I learnt the importance of listening to your client rather than sermonising, especially when it involves people from marginalised sections. She has a strong commitment to respecting the agency of her clients and not appropriating their voices. Decisions are, therefore, always based on consensus and consent. Her commitment to her clients and dedication to the law hold important lessons for all lawyers.
I often wonder how through all the troubles and disappointments, that smile never leaves her face. One could see it even in the pictures of her arrest. It is a reflection of her love for her work, her refusal to give up hope despite the odds. I feel privileged that I had the chance to get my first lessons in social justice practice from her. As we fight this renewed state oppression, her smile will be our guiding light. — Guneet Ahuja, Advocate, Delhi.
***
I got to know Sudha Bhardwaj during my internship with her and remained in touch after. She has been a constant source of support, inspiration and guidance. I remember being under a lot of pressure to take up a job in a progressive rights-based NGO after my graduation from TISS, but I also wanted to be in Goa (where my home is) and make a living. The only opening in Goa was with an NGO which implemented CSR work and I was selected and did not know what to do.
I was very scared of being isolated by those with whom I shared my principles, as working in that organisation to me felt like I had made a compromise with my values — wanting to work for the people on the ground. But it was Sudha ji who comforted me and understood my situation. It meant a lot at that time. I learnt friendship and solidarity from her even though the choices we sometimes make don't fit our framework of values. She never made me feel left out or guilty but understood the compulsions and practicality of life. — V Sawarkar, 
Advocate, Goa
https://indianexpress.com/article/opinion/columns/sudha-bharadwaj-activist-arrest-urban-naxal-5342049/