Police in southern Tamil Nadu face grave charges of falsely implicating members of a nomadic tribe and torturing them into admitting to crimes they did not commit.
A Ganesh NadarRediff.com reports from Kanyakumari.
Illustration: Uttam Ghosh/Rediff.com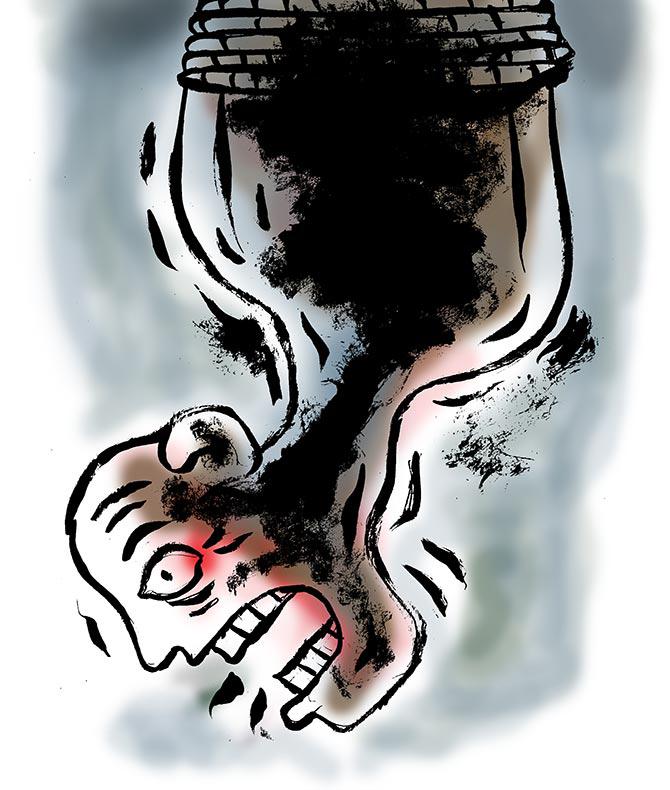 The Thakkalai police in Kanyakumari district, Tamil Nadu, face serious charges of illegally detaining 14 memners of the Nari Korava (gypsy) community for 63 days under the garb of enquiry.
In custody, the victims — five men, four women, five children aged between two and 12 years — were beaten up brutally. The women were allegedly disrobed in front of their children to confess to a string of robberies they had not committed.
The Nari Koravas are a nomadic tribe and so it was not unusual that 14 members of a Nari Korava family decided to travel from Madurai to work in Kanyakumari district. Once they reached Thakkalai, they decided to stay in Mondaikadu which houses a well-known Amman temple.
Here, they made their living by sharpening knives. One day all the 14 were picked up by the Thakkalai police for questioning in robbery cases. The police even picked up the women and children.
"One day," says 12-year-old Deva, "the policeman called my mother to another room. When she came back her sari was missing."
Lodged in custody, in a room behind the Thakkalai police station, the men were allegedly beaten mercilessly, hung upside down and thrashed till they confessed to all the crimes the police listed.
Under duress they admitted to robbing jewelry and were forced to identify two pawnbrokers who reportedly bought the stolen items from them.
The police then picked up the pawnbrokers and beat them up so badly that their wives handed over 30 sovereigns of gold to free their husbands from the police's clutches.
Following this the women and children were released, but the men were sent to jail, with the police claiming that they were involved in 19 cases of robbery.
Advocate R Karunanidhi of People's Watch, a human rights NGO in Madurai which is spearheading the campaign for justice for the Nari Korava family, said that on May 24, 2016, a complaint was filed with the superintendents of police of both Madurai and Kanyakumari (Nagercoil falls in Kanyakumari district) that 13 people were missing (one of the 14 had been shown as having been arrested).
"In their first reply," says Karunanidhi, "the police said they didn't know of it." But on June 2, the police picked up four more Nari Korava men, "the arrest made by men in plainclothes like in the earlier case."
On May 24, People's Watch filed a habeas corpus petition before the Madurai bench of the Madras high court that the four men were missing. On June 29 Inspector Vijayan told the court that two of them had been arrested on June 16.
On July 1 the Thakkalai police released the women and children after threatening them with further arrests if they revealed what happened to them. The victims went straight to People's watch and sought its help.
On July 3, People's Watch sent a fact-finding team to Thakkalai where they saw the room in which the victims had been held and tortured. They also found the second batch of four men who had been picked up held captive in that room. The four men were immediately shifted out in a van whose number People's Watch mentions in its report.
While this case will come up before the Madurai bench on July 19, the case involving the 14 others will come up for hearing on July 21.
Superintendent of Police, Kanyakumari, G Dharmarajan, told the New Indian Express that the Nari Koravas were not detained in any police station, and accused People's Watch of cooking up stories against the police.
---
'They used to call me thevidiya'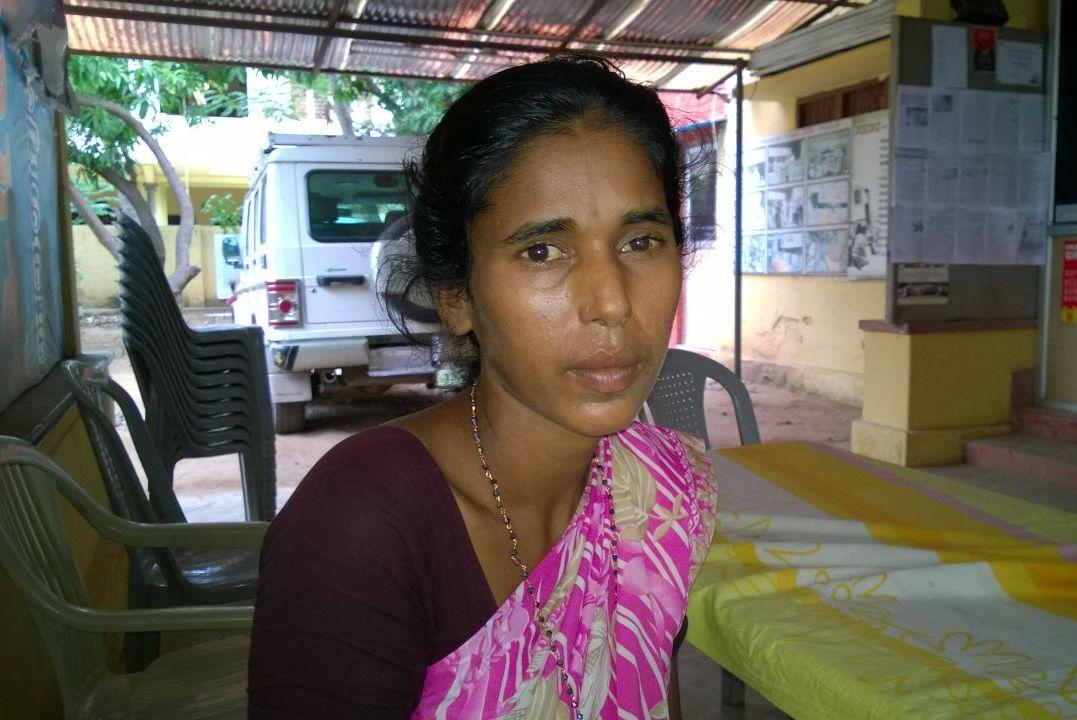 Fathima is 27 years old. This is her account of what happened:
I went with my extended family to work in Kanyakumari district, at Mondaikadu, where we were earning our living by sharpening knives.
We were arrested by the Thakkalai police and confined to a room for two to three months. We were not taken to court or jail. Three policemen accused us of robbery.
They beat the men regularly with lathis. We insisted that we were only sharpening knives for a living and knew nothing about the robberies. They used to call me thevidiya (prostitute).
Unable to bear the beatings the men confessed to the crimes suggested by the cops. They even pointed out two pawn shops where they allegedly sold the robbed ornaments.
My husband has piles. It burst because of the beatings and he was not treated for the same. They took away my gold mangalsutra, my gold earning and my gold nose ring. Totally there was 12 grams of gold. They also took away my mobile phone worth Rs 1,500.
There was one room and one bathroom for all of us. They would give us one meal a day.
---
'They threatened us with unmatched sorrow'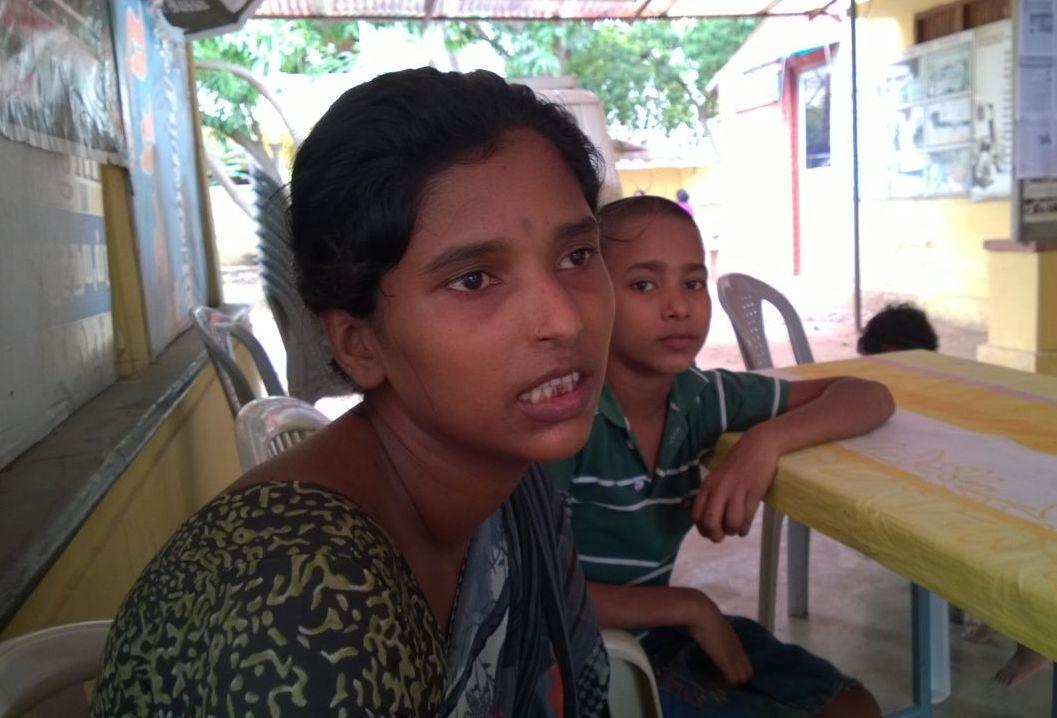 S Marthabee is another victim. She is 40 years old, and has never been to school. This is her account:
We were sharpening knives in Mondaikadu when the police picked us up. They beat up the men regularly after hanging them upside down.
They beat my husband Selvaraj so badly that his leg broke. They did not take him to hospital, but a vaithiyar (country doctor) treated him.
They also beat up my mother when she objected. They would throw water on the children if they slept during the day. They used to hang my husband upside down and beat him. They threatened to file a prostitution case against me if he did not cooperate with them.
Finally he broke down and confessed. Two pawnbrokers were arrested and kept in custody till they gave 30 sovereigns of gold which they did not rob or buy from the robbers. The fallout of the brutal beatings is that they confessed to crimes they had not committed.
The police took away my gold mangalsutra, gold earrings and my mobile phone. They released us after the pawnbrokers gave the gold. They gave us Rs 500 to go back home after threatening us with unmatched sorrow if we spoke about this incident to anyone.
Photographs of Fathima and S Marthabee: A Ganesh Nadar/Rediff.com