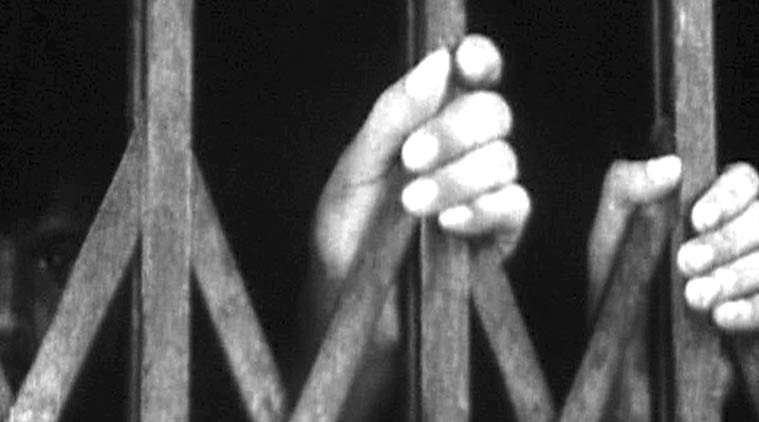 Anant Patwardhan's film Prisoners of Conscience on political prisoners of the Emergency
With each passing day, I can't help but feel the gnawing sensation that the shadow of authoritarianism is reaching its tentacles deeper into our lives, eroding our fundamental rights and freedoms. My mind goes back to June 25, 1975. That was the last day of the shooting of my father Pattabhirama Reddy's film Chanda Marutha (Wild Wind). The 16mm reels were packed in a trunk ready for processing.
M. Bhaktavatsala, my mother Snehalatha, Ashok Mandanna and Huli Chandru, the main actors, and the rest of the cast that included me, heaved a sigh of relief. The schedules were gruelling and the theme — the insidious shadow of a dictatorship stretching itself across a nation — had taken its toll on the actors and crew. Little did we know that the film was a premonition of things to come.
The signs were all there, but we did not want to see them. Could India really become a dictatorship? Would "we, the people" allow a prime minister to violate our fundamental rights for returns such as "trains running on time", "bureaucrats being disciplined" and "red tape shortened"? My parents had chosen to make this film as it showcased the troubled times, the growing corruption, unprecedented price rise and appalling governance. But it was hard to imagine we would actually be the victims of such a regime. JP's movement was gaining ground and, with that, the confidence that India would remain free.
On June 27, we awoke to the terrifying headlines "President Proclaims National Emergency", "Security of India Threatened by Internal Disturbances". Other headlines screamed "Preventive Arrests", "Thousands Jailed" and "Press Censorship Imposed". These were followed by blank editorials. Several political activists and leaders had gone underground, including George Fernandes. Others like C.G.K. Reddy of The Hindu maintained their cover, though opposed to Indira Gandhi's authoritarianism.
Because of my political upbringing, I was raring to join George and contribute to the underground movement. I remember my mother asking me to wait outside the house where George was taking refuge while she had a private word with him. Sitting on the compound wall, I overheard the conversation. My mother was arguing for non-violence, while George believed that the end justified the means. Finally, it was agreed that only selective violence against symbols of state control would be used, provided it would not harm any living being. Only then did my parents consent to my involvement.
The underground movement was a massive network. We printed and distributed underground literature, sheltered fugitives and escorted them. Once I even disguised myself as a young sardar to accompany George, who was dressed similarly, to Hyderabad. We also planned and executed selective sabotage and I was in charge of training the southern wing of the movement.
I was recently rereading The Anatomy of a Dictatorship, authored by C.G.K. Reddy but circulated under George's name. It records Indira Gandhi's actions that led to the declaration and continuance of the Emergency and reads like a textbook, with step-by-step instructions for a potential dictator. It would appear that Narendra Modi and his backroom boys have studied this and have learnt their lessons well. This time round, they have managed to usher in a dictatorial regime seemingly within the constitutional purview and without having to resort to Article 352, which in any case has been made more difficult since its amendment in 1978.
M.J. Akbar says "now Indian Democracy is too strong" for another emergency to be declared. This is a surprising statement for him to make when the present government has undermined every institution and dented every vestige of democracy. But then, as a BJP spokesperson, I guess he would.
Meanwhile, wooing the masses with empty promises keeps the charade alive. People with newly opened bank accounts wait for Modi to bring back the black money and deposit their share, while Modi travels the world making friends and promoting his "image". While millions wait for basic needs, Modi tweets with his elite Twitter buddies. While communities are trying to resolve their differences, Modi's ministers spread the RSS ideology banning beef, telling our Muslim brethren to go to Pakistan and spout medieval patriarchal comments against women.
There are many common factors between Indira Gandhi and Modi. The self-promotion as a cult figure — "Indira is India" is now the Modi-fication of India. His wardrobe, his slogans, his international events are a cultism built around catchphrases and not actions. The other is the promise of sops. Every household will have a toilet; the Beti Bachao, Beti Padhao campaign and the Swachh Bharat Abhiyan are all reminiscent of Indira Gandhi's 20-point programme and "garibi hatao". Both these PMs hardly attended Parliament. While one muzzled the media, the one we have today just ignores them. One jailed thousands of dissenters, the other cuts off their source of funding.
Modi has systematically dented the checklist that defines a democracy. Manmohan Singh's lament that our "democratic institutions are under threat" rings true, but we must remember that it was during his tenure that the erosion began and paved the way for the undeclared emergency we are now experiencing.
Unfortunately, few recognise the signs. The present generation has no knowledge of the Emergency. There are only a handful of us left with memories of those dark days.
L.K. Advani, one of the survivors of the Emergency, feels that the forces that can crush democracy are stronger now. He is right, because the environment is weaker. But his hope that having experienced the Emergency, India could have been inoculated against it is wishful thinking. But "we, the people" still have the power to overturn dictatorships. We have done it in 1977 and we will do it again. But for this, we need to first acknowledge the presence of the beast. We also need to study the Emergency of 1975 and learn our lessons. Then we need to empower ourselves. I have faith in India and her people. We, the people, are the insulation against a dictatorship.
The writer is a social and political activist. Her mother, Snehalatha Reddy, was arrested during the Emergency. 
See more at: http://indianexpress.com/article/opinion/columns/the-return-of-the-shadow/99/#sthash.E0PNBwti.dpuf