During Wednesday's hearing, judges of the Supreme Court questioned the government about "excessive delegation of powers" to the UIDAI.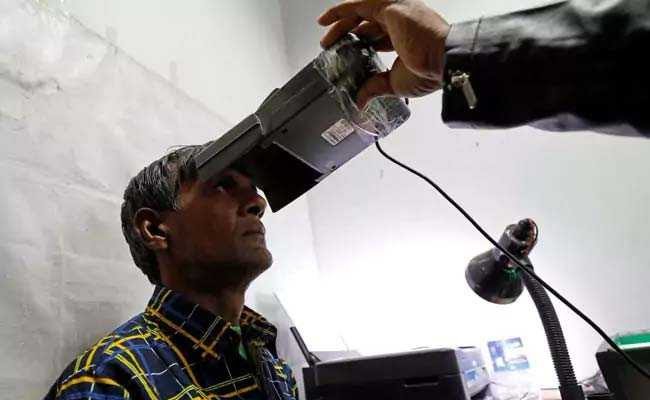 Centre told Supreme Court not to intervene with its Aadhaar law, saying it would slow down development
NEW DELHI:  The UIDAI, which runs the Aadhaar identification programme, has been given wide powers and could tomorrow ask people to give their blood samples too, a Supreme Court judge asked on Wednesday, expressing concern at the extent of powers that the 2016 Aadhaar law had given to the UIDAI, or the Unique Identification Authority of India. "Is this not an excessive delegation of power and violation of right to privacy," Justice DY Chandrachud observed during the five-judge bench's hearing today on a batch of petitions that challenge the programme.
Justice Chandrachud was pointing to provisions in the Aadhaar law that empowers the UIDAI to enrol, apart from fingerprints and Iris scan, "any other biological attributes" of an individual.
It is too open-ended, he remarked.
"Tomorrow, UIDAI may even say give your blood sample for doing DNA test," the judge asked.
The centre's top lawyer KK Venugopal said he couldn't say about tomorrow.
"It is possible that blood, urine or saliva samples are collected. As and when it happens there are several NGOs who will challenge the same and this court can examine it at that stage," Mr Venugopal told the constitution bench headed by Chief Justice of India Dipak Misra.
To Mr Venugopal's assertion that collection of biometric and demographic data including fingerprints for Aadhaar did not violate privacy, Justice Chandrachud said "pervasive use" of fingerprints beyond a specific purpose appeared to be a problem and breaches proportionality. It isn't a problem when it is used at a limited level like in the case of prisoner identification.
The centre, however, insisted that finger printing was no more considered a stigma and used for various purposes.
The court, which has held about 25 day-long hearings since it took up the petition for a final decision in January, also heard the government's top lawyer insisting that the court should steer clear of intervening in policy decisions taken by the government.
"If there is judicial review of every administrative action, then development will slow down," Mr Venugopal said, underlining that the court should not interfere if the legislation is in national interest. He went on to describe Aadhaar as a critical step towards access to benefits by marginalised sections of society and for promoting inclusiveness.
Aadhaar was launched by the previous UPA in 2009-10 to reduce the government's subsidy bill and improve the delivery of services.Campaigners and experts have raised concerns about privacy and the safety of the data, the susceptibility of biometrics to failure, and the misuse of data for profiling or increased surveillance.