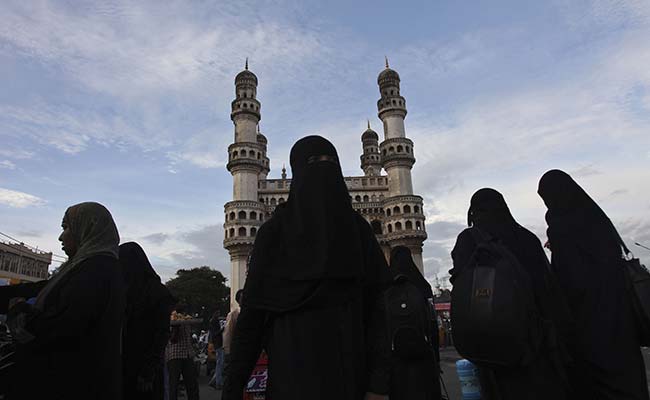 LUCKNOW:  Triple talaq or the practice of Muslim men getting an instant divorce by saying "talaq" three times is unconstitutional and violates women's rights, the Allahabad High Court has said in a strong observation that echoes the central government's stand in the Supreme Court recently. The view that "the Muslim husband enjoys an arbitrary, unilateral power to inflict instant divorce" does not tie in with Islamic laws, said the court.
Here are 10 developments in the story:
"Personal laws of any community cannot claim supremacy over the rights granted to the individuals by the constitution," the High Court said, adding that it would not like to say anything more as the Supreme Court is hearing the case.
The Supreme Court is hearing several petitions challenging triple talaq, with women alleging that they are being divorced via Facebook, Skype and WhatsApp.
In October, the government told the Supreme Court that triple talaq cannot be regarded as an essential part of religion and also referred to constitutional principles like gender equality, secularism, international covenants, religious practices and marital law in various Islamic countries to drive home the point that the practice of triple talaq, 'nikah halala' and polygamy needed to be adjudicated upon afresh by the court.
Prime Minister Narendra Modi said his government had made it clear in court that there should not be any atrocity on women and there should be no discrimination on the basis of religion. "In democracy, there should be discussion. The government has put forward its position. Those who want to digress from triple talaq are instigating people…in the country, lives of Muslim women cannot be allowed to be ruined by triple talaq," he said at a rally in Uttar Pradesh.
The constitution allows Muslims, the biggest minority in the country, to regulate marriages, divorces and inheritance through their own civil code.
The All India Muslim Personal Law Board has strongly opposed any court intervention, asserting that "constitutional guarantees should not be disturbed" and Sharia laws cannot be modified by any court.
Women's rights activists have long called for reform of the Muslim personal law which they say discriminates against women and is against the right to equality. They want a well-defined law that criminalises polygamy, unilateral divorce and child marriage. They also want an end to 'halala', which mandates that if a woman wants to go back to her husband after a divorce, she must first consummate her marriage with another man.
Among the petitions being heard by the top court is that of 25-yr old Afreen Rehman from Jaipur, whose husband divorced her through speed post.
In a landmark judgement in 1985, the Supreme Court granted a 62-year-old mother of five, Shah Bano, alimony for life. But following protests from Muslim leaders and others that the court was being intrusive, the judgment was overturned.
The government has said a Uniform Civil Code will not be brought through the back door without a consensus.