There was a huge discontent amongst the voters regarding this
lacklustre
performance of the Election Commission.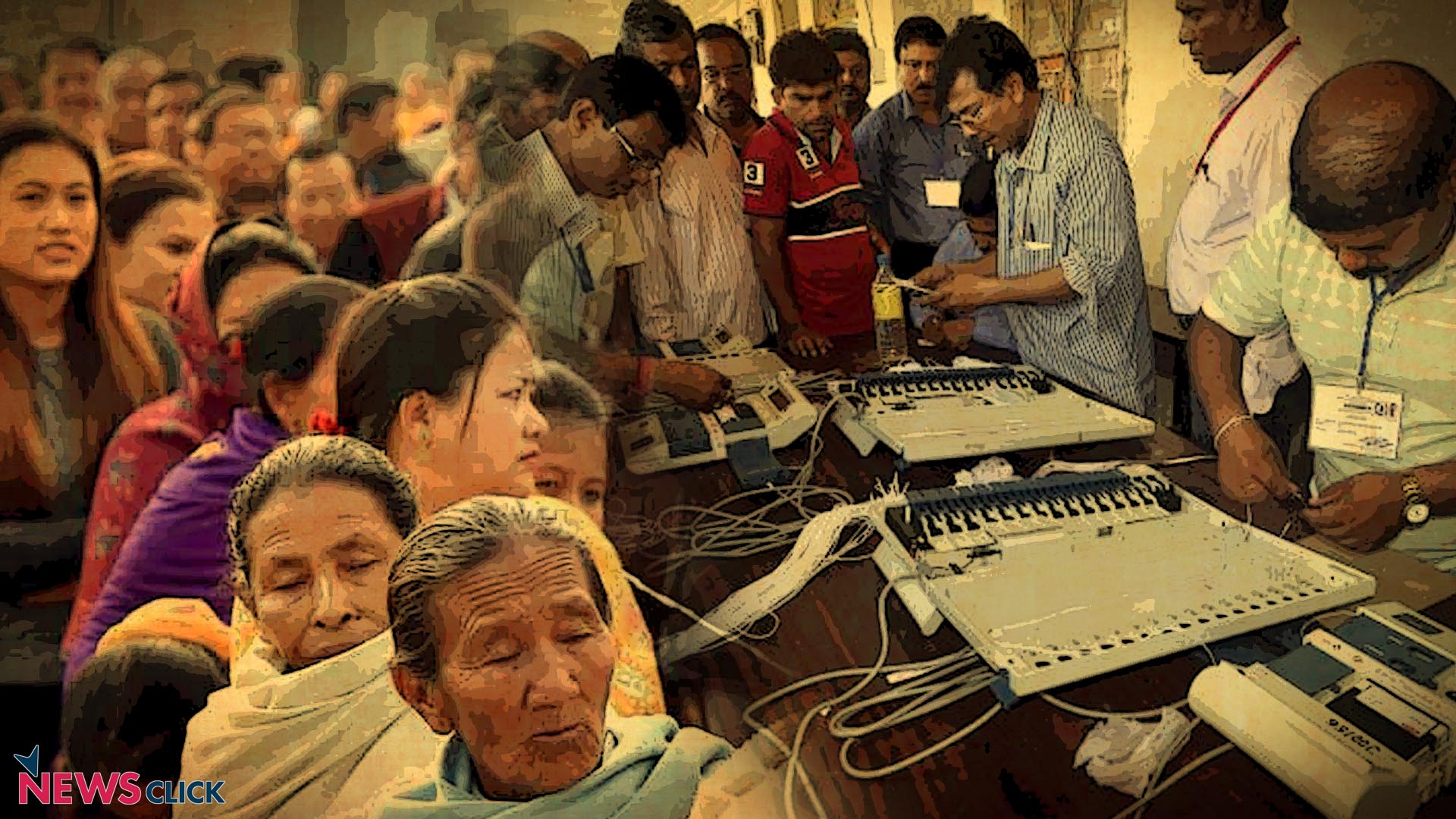 In a dismal performance of the election commission at Tripura Assembly in an unprecedented manner, over 15 % of the Electronic Voting Machines (EVM) or Voter Verified Paper Audit Trails (VVPAT) malfunctioned.
A total of 519 EVMs' out of the 3,174 booths spread over 59 assembly constituents, malfunctioned in the Tripura Assembly Polls. Coupled with the slow voting rate after the introduction of the VVPATS, even at 9.30 pm, voting was still going on in many assembly constituents. All these led to a low voters turn out, lesser than that of the 2013 elections, when about 92 % of the electorate had exercised their electoral franchise.
Around 9:15 pm, in an après conference, the Tripura's Chief Election Officer, Shriram Tarani Kant said that the election commission had been able to organize online Webcasting at a total of 1,854 booths.
There was a huge discontent amongst the voters due to this lacklustre performance. However, voting was conducted in a fair and peaceful manner, without any major incidents.
At Takarjola, the CPI(M) demanded repolling in three booths. In Golaghat area, a CPI(M) agent had to be hospitalized after members of BJP –IPFT beat him up. In Chamnu CPI(M), a member of CPI(M) Longtorai Valley committee member Jibanmohan Saha was attacked. However, the miscreants fled when common people resisted the attackers.
In Khayerpur, the Central Paramilitary forces lathicharged CPI(M) woman activists. In Teliamura assembly, the BJP candidate, out of frustration, attacked CPI (M) agent Gurupada. Paramilitary Forces also attacked the Forward block candidate of Town Bardowali assembly constituency without any provocation. The Left Front of Tripura has condemned these and have demanded punishment for the perpetrators.
The front has questioned the election commission about the large-scale malfunction of the VVPATS, which deterred many people from voting. Since a large number of electorates had to exercise their electoral franchise, the mood of the electorates where rather festive like the other times, noted the front.
However, it also congratulated all the voters, security personnel and the election officials involved in the polling process.https://newsclick.in/tripura-assembly-elections-more-15-evms-malfunctioned