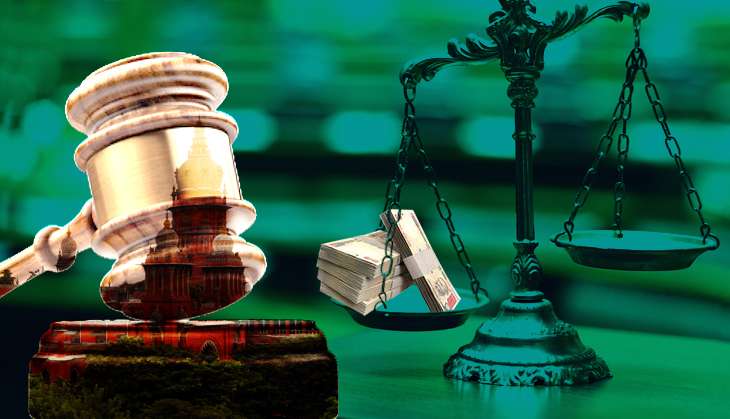 A poor man in Tamil Nadu seeks to get a caste certificate for his sons. When he is denied, he moves court. But he cannot afford a lawyer so he chooses to appear as a petitioner-in-person. In legal parlance, a "petitioner-in-person" is an adult who is capable to plead his case and aid the cause of justice. It is a standard rule, an essential part of the fundamental right to life under Article 21 of the Constitution.
Only the Madras High Court doesn't agree. In a brief 4-page  order in the case of P Balasubraniyan v Collector, Karur District, the court, on 16 June, ruled that allowing a petitioner-in-person to plead his case amounted to giving him the status of an advocate, as defined in the Advocates Act, 1961.
By mandating that only a person "practising the profession of law" can plead a case, the court has robbed us of a fundamental right. This is troubling given that free legal aid in this country is hardly  effective, especially in criminal cases. The crux of the matter is access to lawyers. As senior lawyer Kaleeswaram Raj pointed out, "Legal aid for the poor doesn't enable the poor to choose the lawyer, nor the lawyer to choose the poor. Quality advocacy is an expensive commodity in the legal market.
UNEQUAL JUSTICE?
There have been instances when petitioners-in-person have indulged in theatrics. In August 2014, for example, a nonagenarian demanded in the Supreme Court that the chief justice alone hear his plea. His petition, of course, was tossed out.
But, overwhelming, people are compelled to plead their own cases because they can't pay for lawyers. Take Shambhu Nath Mukherjee, for example. A foreman at Delhi Cloth Mills, he would often be seen at the city's high court, drafting petitions in the shade of a tree and arguing his cases in courtrooms – all because he couldn't afford a lawyer. By the time he got a verdict, he was dead. It is debatable whether a "proper lawyer" would have secured him justice sooner. But it's undeniable that the agency of petitioner-in-person allowed him a chance to fight.
Also Read: SC judges enjoyed lavish state hospitality in MP. Here's why it's troubling
It gets worse for the poor petitioner. According to the Madras High Court, "Where any party is dissatisfied with the decree or order as settled by the Registrar, the Registrar shall not proceed to complete the decree or order without allowing that party sufficient time to apply by motion to the Court, which shall not exceed 90 days from date of order of the Registrar failing which the Registrar will proceed to settle the decree."
"Abuse of petitioner-in-person: in 2014, a nonagenarian demanded that the CJI alone hear his petition"
In effect, the court has transferred judicial powers to an administrative authority. What if a person can't pay for a lawyer to appear before the registrar?
As Justice William Brennan of the US Supreme Court said, "When only the rich can enjoy the law, as a doubtful luxury, and the poor, who need it most, cannot have it because its expense puts it beyond their reach, the threat to the continued existence of free democracy is not imaginary but very real because democracy's very life depends upon making the machinery of justice so effective that every citizen shall believe in its impartiality and fairness."
It is self-evident that no civilised nation can allow the access to justice to become the sole preserve of the rich and the powerful. Sadly, the Madras High Court seems to have done just that. http://www.catchnews.com/india-news/unequal-justice-did-the-madras-hc-just-rob-us-of-a-fundamental-right-1466774223.html/fullview