Sunday, 1 March 2015 – 6:25am IST | Place: New Delhi | Agency: dna | From the print edition
There were heavy cuts in social sectors from agriculture, drinking water and sanitation, panchayat raj, water resources and to the ministry of women and child development to the tone of Rs 439,192.25 crore, in order to adjust fiscal deficit.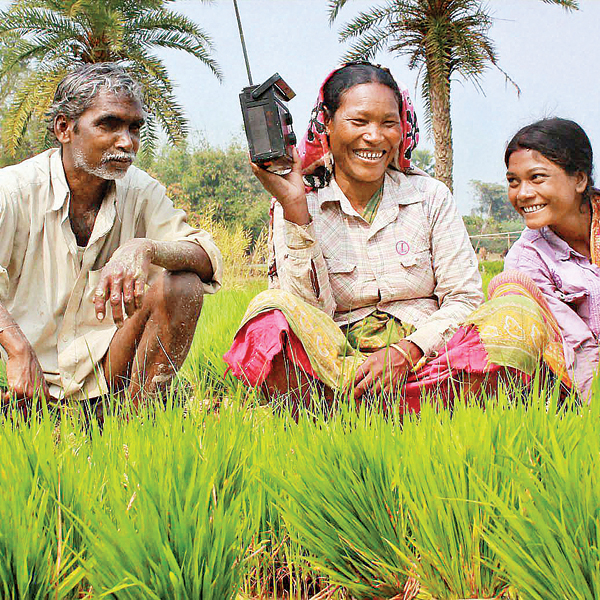 Even as Union finance minister Arun Jaitley in his 2015-16 Budget announced a slew of social security schemes and also increased outlay for the UPA's flagship programme under the Mahatma Gandhi National Rural Employment Guarantee Act (MGNREGA) by Rs 5,000 crore, there were heavy cuts in other social sectors from agriculture, drinking water and sanitation, panchayat raj, water resources and to the ministry of women and child development to the tone of Rs 439,192.25 crore, in order to adjust fiscal deficit. There is also reduction in allocation of scheduled caste and scheduled tribe Plan as well.
Which departments are affected by fiscal cuts?
In the department of agriculture, allocations have been reduced from Rs 19,852 in previous year to Rs 1,7004. The finance minister has, however, increased outlay for agricultureresearch from Rs 4,384 crore to Rs 6,320 crore. But his amount is almost equal to what UPA had allocated in its last budget – Rs 6,144 crore.
The ministry of panchayati raj, a symbol of grassroots empowerment has been affected heavily with its allocations cut to Rs 94.75 crore from Rs 3,400.69 crore in previous year. The UPA's last budget had set aside Rs 7,000 crore for this ministry. There are zero allocations for Rajiv Gandhi Panchayat Sasshakatikaran Abhiyaan and Backward Regions Grant Fund. These programmes in earlier Budget were provided Rs 2,637 crore and Rs 483 crore respectively. Another arm of government taking a hit is the department of land resources. Its funds have been cut to Rs 1,637 crore form Rs 2,508 crore. In the UPA's last Budget it was provided Rs 3,759 crore.
What about PM's pet projects?
In the ministry of drinking water and sanitation, which includes clean Indian campaign, the allocations have been halved frorm Rs 1,2107 crore to Rs 6,243.87 crore. But the finance ministry has defended this cut on account of 14th Finance Commission devolving tax resources to states. It has proposed that revenue expenditure for Swach Bharat will be now borne by the states and subsequent to the funding pattern, overall expenditure will not decrease. But the surprising cut is in the allocation of ministry of resources, river development and Ganga rejuvenation. The ministry under Uma Bharti will now get Rs 4,232 crore against Rs 6,009 earmarked last year. The only head which has seen an increase is National Ganga Plan with an allocation of Rs 2,100 crore against Rs 1,500 crore over previous year.
Why this Budget could bring a shock for Maneka Gandhi?
The women and child development ministry funds have been slashed to Rs. 10382.40 crore from Rs. 18588.39 crore. The fine print of Budget documents further reveal that in the sector wise funds for central plan outlay for rural development have been heavily slashed from Rs. 51757 crore allocated by the last Budget of UPA to Rs. 3131 crore in 2015-16.
What are other cuts announced in the Union Budget?
Compared to last year 2014-15 allocations – Scheduled Caste sub Plan (SCSP) allocation was Rs. 43,208 crore and to Tribal Sub Plan (TSP) was Rs.26,714 crore. But in 2015-16, just Rs. 30,000 crore and Rs. 19,000 crore have been allocated respectively.
What are positive take-aways for poor in the Union Budget?
There are, however, few cheers like ushering in an universal social security system, shifting from Jan Dhan to Jan Suraksha. Noting that a large population of India is without insurance of any kind — health, accident or life, Jaitley promised to create a universal system for all Indians, particularly the poor and the under-privileged. The soon-to-be-launched Pradhan Mantri Suraksha Bima Yojna will cover accidental death isk of Rs 2 lakh for a premium of just Rs 12 per year or just a Rupee per month, while another scheme to be launched is the Atal Pension Yojna which will provide a defined pension, depending on the contribution. The third social security scheme Jaitley unveiled is the Pradhan Mantri Jeevan Jyoti Bima Yojana which covers both natural and accidental risk of Rs 2 lakh, requiring the premium of Rs 330 per year.
http://www.dnaindia.com/india/report-axe-on-social-sector-to-adjust-fiscal-deficit-2065212