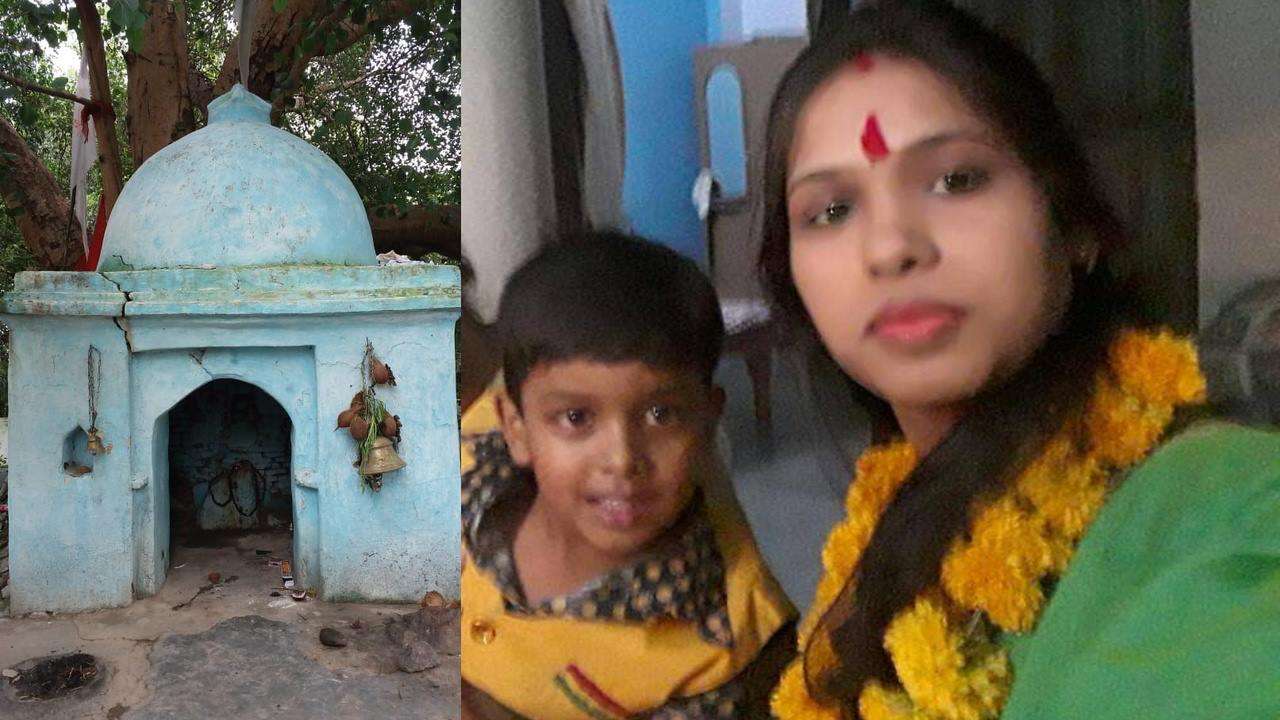 In a shocking incident, a temple in Hamirpur district of Uttar Pradesh was purified with 'Gangajal' and statues of deities were sent to Prayag for purification with Sangam holy water after a Dalit BJP woman MLA entered the temple.
The Dalit BJP woman MLA from Raath, Manisha Anuragi had visited Muskara Khurd village in her assembly constituency on July 12 to attend a function. On the insistence of party workers, she visited the famous Dhrum Rishi temple in the village to offer prayers, not knowing that woman entry into the temple is banned.
The temple is believed to be of Mahabharat era and entry to women devotees is banned for centuries. People believe that even if a woman touches the boundary wall of the temple, the area faces natural calamities like famine etc
Due to an old belief, entry of women is banned inside the temple. They are allowed to pay obeisance from outside only without touching even its boundary walls," pointed a visibly upset villager.
During her visit inside the temple, the Dalit BJP woman MLA not only offered prayers but also climbed on a sacred platform where Rishi Dhrom is believed to have held his prayers. "No one has ever dared to climb on the platform. It is a sacred place and people offer prayers by bowing down at the platform," fumed another villager.
Under pressure of the BJP workers, the priest of the temple Swami Dayanand Mahant did not say anything to the MLA when she entered the temple and offered prayers but later on he closed the temple for purification. The priest was also annoyed that lady MLA who had entered the temple belonged to a low caste.
Upset with her visit, agitated Priest Swami Dayanad Mahant and villagers called a panchayat. They alleged that they were facing the wrath of the temple deities ever since she entered the temple. They claimed that not a drop of water rained after her visit. The panchayat then decided to purify the temple to save villagers from the wrath of deities.
The entire temple was purified with 'Gangajal' (Ganga water) and statues of deities were sent to Prayag (Allahabad) for purification with water of Sangam, the confluence of three holy rivers Ganga, Yamuna and Saraswati, which mythologically was dried up some 4000 years ago.
After purification with Sangam water, the statues of deities returned on Saturday and were re-installed after a religious ceremony. A Bhandara was also organized on the occasion and announcement was made that the temple was purified and re-opened for 'darshan' to devotees.
The Dalit BJP woman MLA Manisha Anuragi clarified that she did not know that entry of woman was banned inside temple. "I went there only after my party workers insisted to offer prayers in the temple. I would have avoided going inside the temple if I was told that woman are not allowed to enter the temple," clarified Anuragi.