The six Assembly constituencies constituencies are Mussoorie, Raipur, Rajpur, Ranipur, Pratappur and Haridwar Rural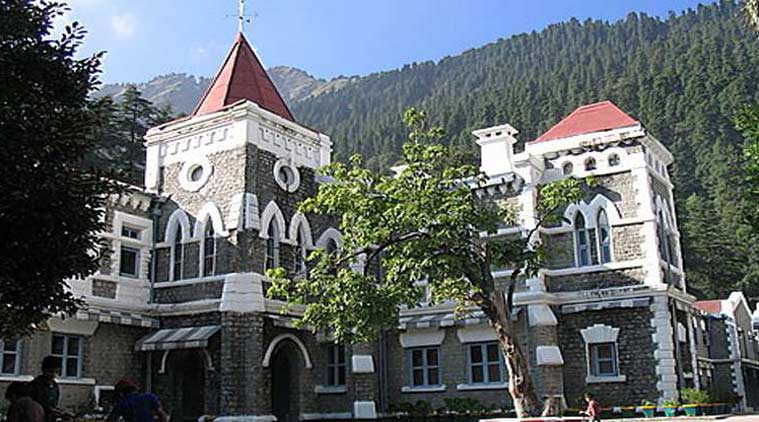 Uttarakhand High Court (File Photo)Three days after the Uttarakhand High Court ordered the seizure of all EVMs used during polls in Vikasnagar constituency of Dehradun district, the high court on Monday ordered the seizure of EVMs of six more constituencies that went to polls on February 15. These candidates have produced "circumstantial evidence" that the elections were rigged.
The court's order has come on election petitions by Congress candidates who had lost from these seats.
Taking cognisance of their petitions, the court has also issued notices to Election Commission of India, State Election Commission and others, asking them to respond within six weeks. This is perhaps the first instance that a HC had ordered the seizure of EVMs used in as many as seven seats of a state.
The six seats are Rajpur Road, BHEL Ranipur, Raipur, Mussoorie, Pratapnagar and Hardwar Rural. Significantly, these seats are not in remote hilly areas but, except Pratapnagar, in the two biggest districts of Dehradun and Hardwar.
Former chief minister Harish Rawat had lost Hardwar Rural to a BJP candidate. "We have filed election petitions, citing circumstantial evidence that the elections were rigged. The high court has taken its cognisance and ordered the seizure of the EVMs," Vikasnagar's Congress candidate Navprabhat told The Indian Express.
BJP spokesperson Munna Singh Chauhan, who won from Vikasnagar, said: "We respect the judicial process, but these allegations are baseless and an insult to the Election Commission of India."http://indianexpress.com/article/india/uttarakhand-hc-orders-sealing-of-evms-for-six-assembly-constituencies-4635384/