Mine closure gets costly
By SEAN FORD
THE long closure of the Mount Lyell mine has cost parent company Vedanta Resources at least $US30.9 million.
The Mount Lyell mine
The total cost is likely to be significantly more, especially  if the company holds firm on a  mining resumption despite a recent, new setback.
Indian-based, UK-listed Vedanta was on track to resume mining soon after a shutdown in January following three deaths in two incidents.
It had developed a new mining plan to improve safety.
That was expected to make the copper mine marginal for a period, and that was before a recent rockfall, which potentially could delay the re-start by several months, or even spell the veteran mine's doom.
More clarity is expected this week.
It appeared the reported $US30.9 million cut in operating profit because of the shutdown was just for the April-June period.
Among other things, the company has kept Queenstown workers on half-pay.
Vedanta's recently released 2013-14 annual report said the company was working with WorkSafe Tasmania to resume mining when operating practices had been modified.
There was no mention of the latest setback in the finance review and copper sections of the report, suggesting they were  prepared before it happened.
On a more positive note for the mine's outlook, the report  said Indian demand for refined copper was expected to grow by a compounded annual growth rate of about 7 per cent a year out to 2030.
However, Vedanta is planning to spend up big on copper mining operations in Zambia.
Overall, Vedanta reported earnings before interest, tax, depreciation, amortisation and special items of $US4.5 billion.
Operating profit before special items was $US2.29 billion.
ntsrofit attributable to equity holders was negative $US196 million and underlying attributable profit was just $US93.4 million.
KCM(Vedanta)hides profits in Zambia by transfer mispricing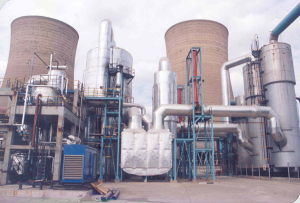 4th July.  This  explosive article appeared in today's Post Zambia newspaper. An arbirtration hearing in the London High Court of Justice heard on Tuesday how Vedanta has used a Dubai based subsidiary called Fujairah Gold to buy under-valued copper from its subsidiary KCM, and hide its profits, in a scam known as transfer mispricing. Fujairah Gold is a wholly owned subsidiary of Volcan investments (the Bahamas based holding company 100% owned by Anil Agarwal, who own Vedanta), and is managed by Anil's son Agnivesh Agarwal.
The article also details how Vedanta's often claimed $2.8 billion in KCM investment is in fact a fabrication. The judgement itself states that; 'the $2.8 billion figure was in fact made up of US$2.07 billion of internally generated cash flows and US$739 million through borrowing from banks, mainly Standard Bank. It was clear that Vedanta had not injected any capital into KCM as it was supposed to have done.'
The central question is how Anil Agarwal can claim that KCM is earning '$500 million per year plus an extra US$1 billion' when accounts show a loss of $6.3 million after tax in the year ending 31 March 2013. The judgement suggests that 'if these claims are true then it must be happening by unreported means. ' Transfer mispricing is one of the most common techniques for hiding profit. The Zambian Government is currently carrying out a 'forensic' audit of KCM's accounts to ascertain the truth about their profits and taxes due.