Namita Kohli 
March 20, 2018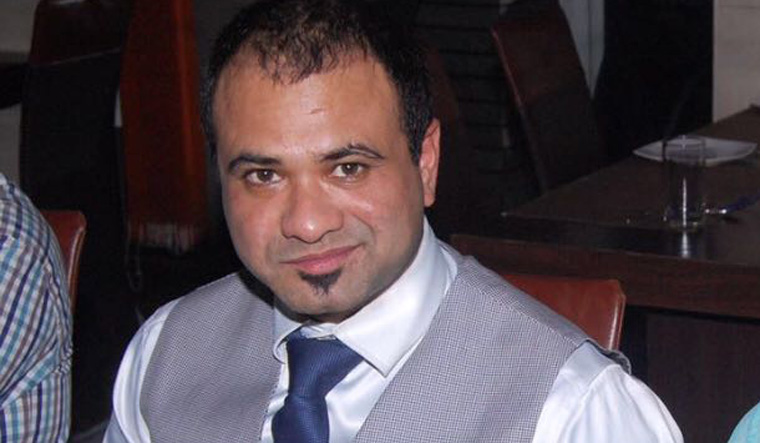 Outside 'makaan no 172' in Gorakhpur's Basantpur mohalla, the scene is rather mundane: houses, grocery stores and small nursing homes stand cheek by jowl in crammed lanes; cows squat languorously on streets dotted with heaps of garbage, and the elderly can be spotted taking in the winter sunshine in the narrow gullies.
But for the Khans, residents of house number 172, life has been far from the mundane since last August. That month, the police had come looking for the paediatrician in the house, Kafeel Khan, in connection with a case registered in the local police station after news of infant deaths at the BRD Medical College and Hospital, allegedly due to a shortage of liquid oxygen, made headlines in the media. The doctor, who worked at the medical college, was one of the prime accused, and they needed to take him away.
Since then, hounded by police personnel and journalists, the family, terrified by the subsequent turn of events and slanderous accusations that came their way, has clammed up.
Today, a little over four months since Kafeel and eight other accused in the case have been languishing in town's Bichia jail, doorbells at the Khan household are answered with some delay, and visitors, especially journalists, are viewed with some suspicion.
Inside the house, residents say the young paediatrician's room has been locked, and his wife Shabista, a dentist, is away at her maternal home, along with the couple's one-year-old daughter.
"What's there to say? They should have given him bail," Nuzhat Parveen, the distraught mother says, after she lets us into a cosy drawing room. "I was away on Haj when the episode took place. I just wish and pray for his bail application to be accepted," says Nuzhat, before retiring into her room.
Kafeel's older sister-in-law, Ayesha Khan, a trained physiotherapist, explains that the family has kept away from media for fear of jeopardising his prospects of securing bail. "What do we even say, we are just an ordinary middle-class family. Everyone knows the truth (about Kafeel's innocence). But no one can say anything in our support (due to fear from the administration)," she says.
The family, particularly Kafeel's older brother and Ayesha's husband, Adeel Khan, say they have tried appealing to the relevant authorities—including the UP CM Yogi Adityanath—for "justice" for Kafeel, who they claim has been "framed" in the case.
On January 17, however, in the court of the special judge (anti-corruption) Rakesh Dhar Dubey, Kafeel's bail plea was rejected, sending the mother into another fit of despair.
According to the prosecution, Kafeel, who is said to be the nodal officer in charge of the AES ward (where the deaths took place) did not inform the authorities about the shortage of oxygen supply in the ward. The prosecution also argued that Kafeel was also practicing in the nursing home that was run under his wife's name, and hence his bail would not be justified. The defence lawyers, however, said that they were not at liberty to disclose the judge's reaction to the allegations.
Adeel, however, refutes the prosecution's claims and says the charge that Kafeel was the nodal officer for the 100-bedded AES ward was untrue.
"Kafeel's official designation was that of a nodal officer for National Health Mission, and a lecturer in the paediatric department. So, how can he be held responsible for this if it was not part of his duties? The nodal officer for that ward is somebody else. He has been let off, as has the department head," Adeel told The Week. When The Week visited the house of the Khans, Adeel was out of town to prepare for his brother's bail application at the Allahabad High Court, an appeal that the family is banking on heavily.
Upon Adeel's return, he shared two documents, part of the hospital's internal communication (of this, at least one is part of the case charge-sheet too, he said) that clearly mention Kafeel's designation as 'nodal officer, National Health Mission'. "During the tragedy, the media referred to him with several false designations; some called him the vice principal, others said he was the head of the paediatric department. All these facts were untrue. No one was bothering to even check his correct designation," he said.
Adeel says his brother was on leave on the day the oxygen supply dipped (August 10), but once he learnt of the crisis—a WhatsApp group for paediatricians had flagged the message that only 52 cylinders were available, which would be inadequate—just after midnight, he sprung into action and arranged for 250 cylinders each in the next two days.
In days following the controversy, Kafeel was hailed by the local press for arranging several oxygen cylinders, some of which he is believed to have paid out of his own pocket, and the story went viral on social media networks. Subsequently, in a dramatic turn of events in the following days, Kafeel was turned into the "villain" of the tragedy, with the coverage also taking a communal turn.
The chargesheet in the BRD oxygen supply case names Kafeel, along with R.K. Mishra, the then principal of the medical college for "gaban" or embezzlement of government funds and medical negligence. The document invokes sections 409, 308 and 120b of the Indian Penal Code, which, if proved, could mean life imprisonment for the two. However, after investigation, four charges against him were dropped—relating to corruption, of engaging in private practice, IPC 420 (fraud) and section 66 of the IT Act.
At the height of the controversy in August, Kafeel, through a series of videos on Youtube—of which The Week could locate only one—denied the charges levelled against him. In the video, he claimed that contrary to the chief secretary's version that he had arranged for only three oxygen cylinders, he had, arranged for 200. "Everyone started accusing him of stealing oxygen. But the supply to the hospital is through a pipeline. How can someone steal liquid oxygen out of a pipeline?," counters Adeel.
But none of their counter versions, appeals or efforts to prove his innocence have had much effect.
A family that was counted among the town's "elite" was almost overnight a subject of disgrace.
"My grandmother was one of the three girls in this town who cleared high school; the first Muslim woman perhaps to do so. My mother is a graduate, and my father was an executive engineer. We four brothers and two sisters are also well educated…" Adeel says.
But after the accusations against Kafeel, Adeel says the family has been vilified on account of their religion. "People called us 'chor', 'ISI agents', 'Pakistani', all sorts of abuses," he says. Ayesha says the family discovered that pictures of the doctor, with his wife in her bridal attire, also surfaced on YouTube, along with the accusations.
When the pressure became too much for Kafeel, he had to surrender. " Police would come and sit at our home for hours in the night. My wife would get scared. My sister and her children were also getting caught in crossfire. It was only due to that pressure that he turned himself in," recalls Adeel.
Adeel, a businessman who deals in batteries for inverters, feels the targeting is, perhaps, because of Kafeel's affluent family background. The young doctor in his mid 30s liked to dress nattily, sported a goatee, rode in expensive cars, and possessed an outspoken, frank nature. This, says the brother, generated some resentment amongst his peers. How had a doctor who returned to Gorakhpur after several years in 2013 made it so big, people thought. "That is because of his family economic status. And that's not a crime, is it? Neither is private practice for government doctors, according to a Supreme Court judgement," he says.
Kafeel did his MBBS and his MD from Manipal, and had better offers from private hospitals outside of Gorakhpur. "But I insisted he live here with us as our two other brothers, and fulfil the family's dream of having a big hospital. Now, I regret it," says Adeel.
The family is now counting on his next bail application. "We try and have Ammi (mother) visit him as often as possible. It's only that that keeps her going," says Ayesha, adding that she worries for her brother in law's health.
As for the doctor, she says, he keeps himself busy with the letters that he writes to his little nephew Abaan, who he has been close to. On a piece of ruled paper from a notebook, he writes how he misses Abaan, how the child should eat "more protein", focus on his studies and pray that his uncle is out of prison soon. In turn, a young Abaan asks when chachajaani will be home. That question, no one in town has been able to answer, yet.
https://www.theweek.in/news/india/2018/03/20/brd-hospital-tragedy-gorakhpur-infant-deaths-kafeel-khan-family.html