'; Fresh Probe Ordered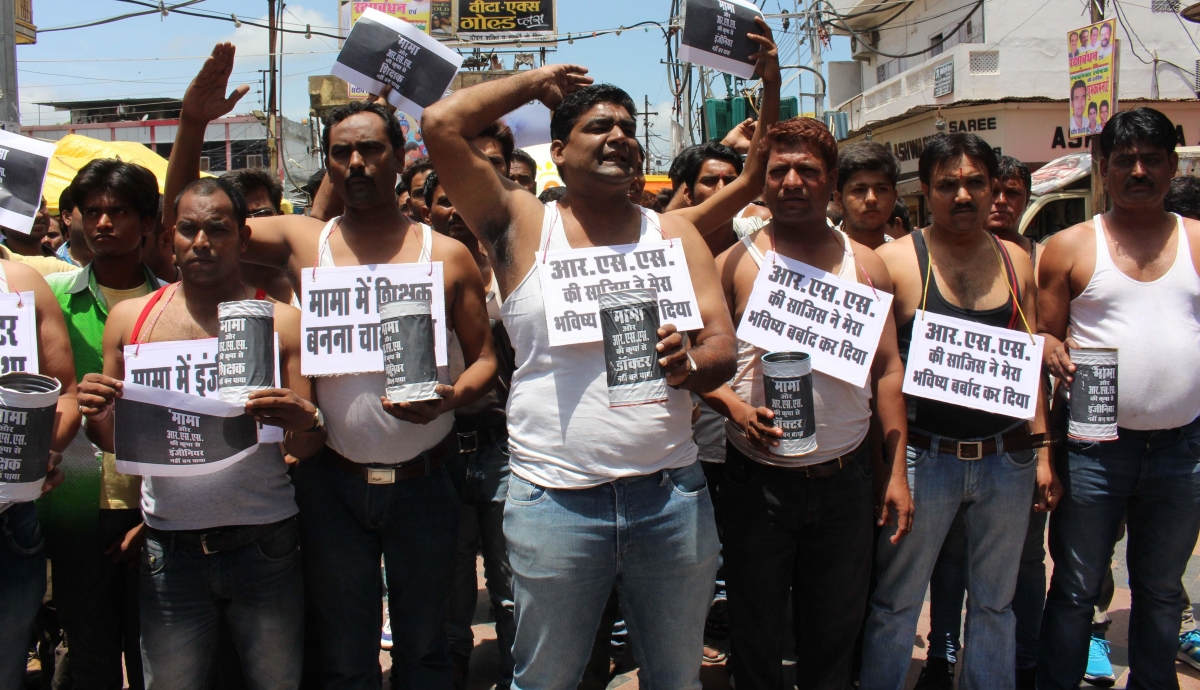 A series of deaths linked to the Vyapam scam in the last few days has forced the Madhya Pradesh police to re-open the case of deceased student Namrata Damor, since the police's closure report that described her death as "suicide" has been questioned lately.
"We have ordered a review of the death of Namrata Damor. Sub Divisional Officer of Police (SDOP), Tarana, R K Sharma will reopen the case," said Ujjain Superintendent of Police Manohar Singh Varma, reports PTI.
Damor, a second year medical student, was found dead under mysterious circumstances near railway tracks in Ujjain district in January, 2012.
The Ujjain police investigated the 19-year-old student's death for about two years before they closed the case last year, concluding that Damor "committed suicide", but her autopsy report apparently did not support their conclusion.
Damor's post-mortem report prepared by three doctors and signed on 9 January, 2012, suggests she died of "violent asphyxia as a result of smothering" and the findings suggested "homicidal" death, NDTV reports.
Closing the case in December 2014, the Ujjain police had said initially they investigated Damor's death as "homicide" as suggested by the autopsy report, but found nothing that proved it.
"Based on the report, we investigated her death and recreated the crime scene with forensic experts. We found nothing that suggested murder. If there is new evidence we can investigate again but so far there is nothing to indicate murder," said Varma.
Her case returned to the limelight after Aaj Tak Special Correspondent Akshay Singh recently died while reporting on the recruitment scam from Meghnagar near Jhabua town in Madhya Pradesh, where the family of Damor lives.
Singh had gone there to interview Damor's family when he suddenly collapsed outside their house last Saturday and died soon after.
Several people linked to the Vyapam scam, involving top politicians and bureaucrats, have died so far.
One of the four whistleblowers in the recruitment and exam scam, Ashish Chaturvedi, has claimed that Madhya Pradesh Chief Minister Shivraj Singh Chouhan is the "big fish" in this scam.
 http://www.ibtimes.co.in/vyapam-scam-autopsy-reveals-student-namrata-damors-death-was-homicide-fresh-probe-ordered-638507