Fatima Babu's decades-long campaign against a toxic copper smelter in Tamil Nadu says the cost of victory was too high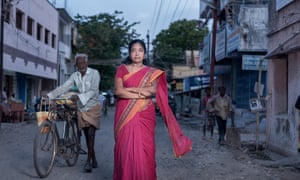 For 24 years, Fatima Babu struggled to galvanise the citizens of Tuticorin in the southern Indian state of Tamil Nadu against the toxic threat posed by the Sterlite Copper smelter. Often working thanklessly and sometimes alone, she filed lawsuits, organised workshops and gave interviews to raise awareness.
The English professor-turned-activist hoped that people would eventually rally to the cause, but never in her wildest dreams did she imagine how quickly opinion could change or how violently the authorities would respond.
On 22 May this year, a crowd of about 20,000 took to the streets to oppose plans to double the size of the plant, which would have made it the second biggest copper smelter in the world.
The numbers completely overwhelmed the police who responded first with tear gas, then live rounds. It was the world's deadliest environmental protest so far this year, with 13 people killed and dozens injured.
The authorities say protesters pelted police with stones and burned vehicles. Babu says their response went far beyond reasonable force.
"It wasn't shooting to disperse a crowd. It wasn't tear gas or rubber bullets. The shots weren't fired above people's heads or below the knees. They were fired directly into the crowd," she says. "I think they wanted to suffocate the protests against St erlite and other projects. They wanted to teach us a lesson; if you raise your voice, this is what you get."
Babu had attempted moderation by holding talks with the local government.
"We had no plans for violence. We knew women and children would be coming," she said. "When we heard thousands of police were being mobilised we feared there would be baton charges so we advised women to wear something other than saris, which make it hard to run."
The authorities have launched an inquiry into the killings. Sterlite has distanced itself from the police actions and expressed regret about the deaths. The Tamil Nadu government has shut down the smelter.
Despite campaigning against the plant since its foundation stone was laid in 1994, Babu is not in a mood to celebrate victory. The cost – in terms of human lives – was too high and past experience suggests the shutdown may be temporary.
But she is relieved that, for now at least, there may be a reduction of health risks.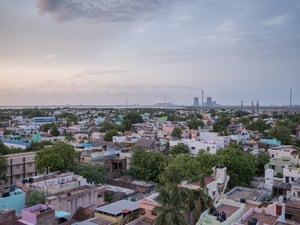 In Pandarampatty, a village not far from the plant, residents report 200 people have been diagnosed with cancer since 1996. Babu also says there have been more cases of respiratory diseases. Sterlite – a subsidiary of the Vedanta Resources conglomerate – has previously denied this, saying cancer rates are lower than the average in India and that its facilities have met all environmental guidelines. Sterlite were approached for comment by the Guardian but did not respond.
But when electricity was cut following the shutdown, managers said the plant suffered a severe leak of sulphuric acid with serious environmental consequences.
According to Sterlite's website, the existing smelter has a capacity of 400,000 tonnes of copper per year. In addition, it has a coal-power plant and facilities to produce 1.2m tonnes per year of sulphuric acid and more than 220,000 metric tonnes of phosphoric acid.
In the wake of the shutdown, much of these chemicals have been shipped away. Babu hopes the closure will also ease the pressure on her.
"I have been through tough times. The company has always singled me out as the enemy. That's a dangerous position to be in." She says her opponents have tried to malign her reputation, divide her family and use her Christian religion to turn believers of other faiths against her.
"They brand us anti-social or anti-India, or they claim it's because I am a Christian. But there are also Hindus and Muslims in this struggle. We are patriotic. We want to save the resources of our country," she says.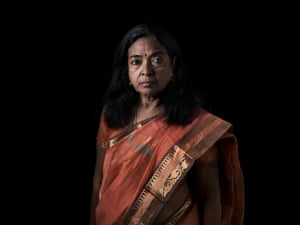 Now 65 years old, she says she is too old to worry about risks to her life, but she is incensed by the smear campaign against her and other environmental campaigners.
"Something in happening in the world. Activists are being branded as terrorists, but we are not against the country. We're very patriotic. That's why were are doing this. We don't want our country sold out for profit," she says. "This phenomenon of destroying people and the planet for profit is not just happening in India. It's across the globe. We need to come together for future generations. We need to be strong and courageous and hold on to our values."
https://www.theguardian.com/environment/2018/jul/21/we-had-no-plans-for-violence-indian-campaign-against-toxic-smelter-turned-deadly