by Sidharth Pandey |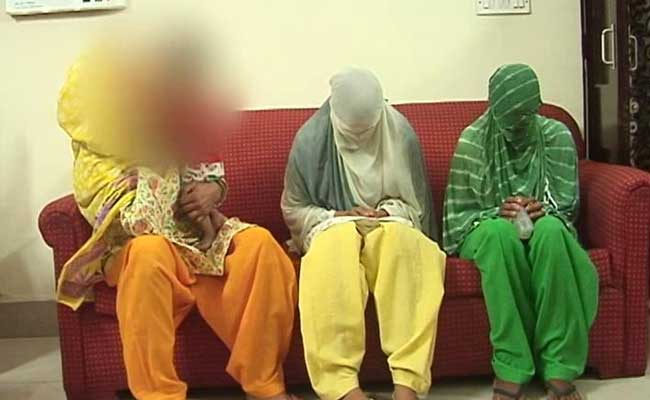 Two women were gangraped in Mewat, one of them claimed that attackers punished her for eating beef
MEWAT:
HIGHLIGHTS
'The attackers insisted that we eat beef,' the woman said
Haryana police have rubbished her claims, made 2 weeks after the assault
Haryana has recommended the case for a CBI probe
Almost two weeks after two women were gang-raped in Mewat, one of them has alleged that the attackers asked her if she ate beef.
"They asked if we eat beef. We said we don't, but they insisted we did. Then they said we're hurting you before so you don't and that if we tell anyone we'll will be insulted," the woman said in presence of activist Shabnam Hashmi in Delhi.
The police, however, maintain that neither the women nor their families had mentioned these allegations earlier. Senior police officers say so far, no link to cow vigilante groups have emerged. The state government has recommended that the Central bureau of Investigation probe the case.
The 20-year-old woman and her 14-year-old cousin were sexually assaulted by several men in their home in Mewat on the August 24. Their uncle and aunt were tied up and then beaten to death.
The Haryana police had arrested four men in their 30s from the village and initially booked them for rape and trespass. Murder charges were added only when the locals protested.
Over the past few months, there have been incidents of cow vigilante groups attacking suspected cattle smugglers. In June, a lorry driver was beaten up for allegedly carrying beef. They have also complained against the biriyani shops on the Mewat highway, which have been raided by the police.
"The main motive seems to have been rape," a cousin of the women told NDTV at that farm where the attack took place. "The four arrested men are known troublemakers in the village and had been seen drinking the morning of the attack".
Tensions are running high in Mewat — Haryana's Muslim-dominated region ahead of Eid on Tuesday after a state university laboratory confirmed that 7 biryani samples picked up by the police did contain beef.
Cow slaughter is illegal in Haryana along with sale and storage of beef. It is punishable by a 10-year jail term and/or fine of Rs. 1 lakh to Rs. 5 lakh.http://www.ndtv.com/india-news/they-asked-do-you-eat-beef-says-gangraped-haryana-woman-1457258