By Mirza Mosaraf Hossain, 
The Adivasis of West Bengal highlighted their issues and the discrimination they faced in their daily lives during a program held to mark the International Day of World's Indigenous People held at the Moulali Youth Centre, Kolkata on Wednesday.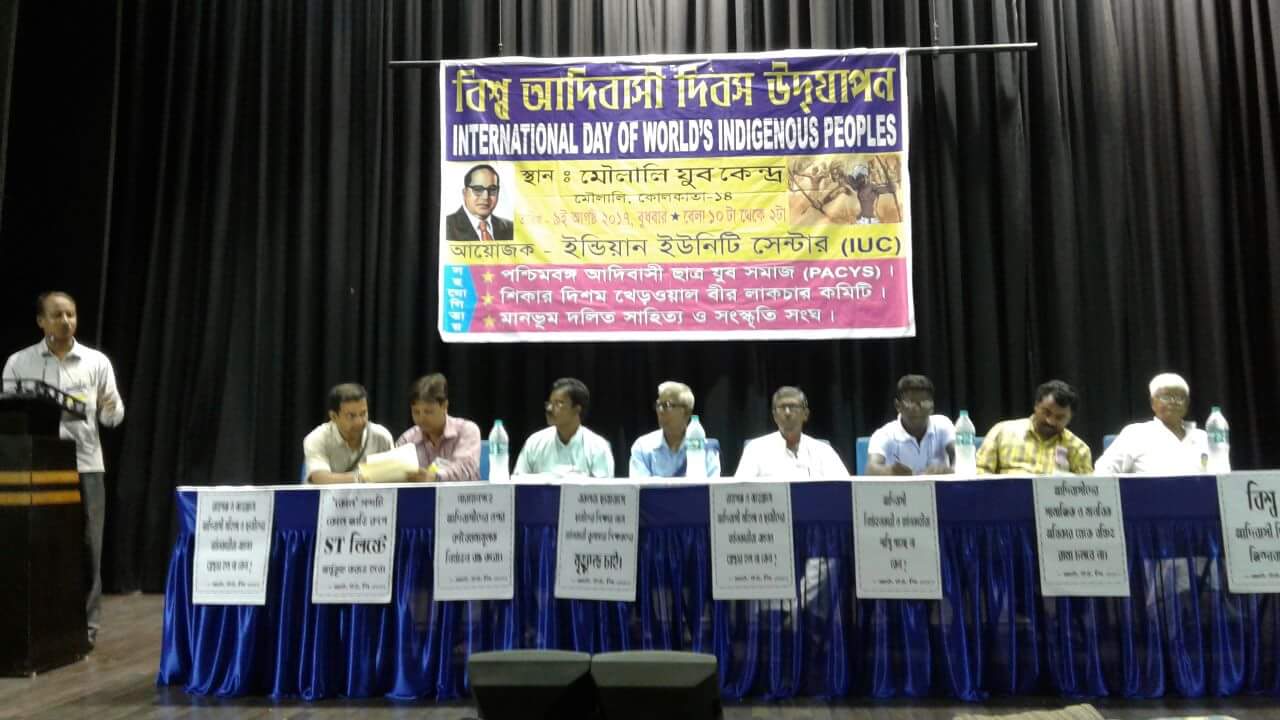 The event was organised by the Indian Unity Centre in association with several Adivasi and Dalit-Muslim organisations. The event was presided by Ajit Prasad Hembram, the general Secretary of Shikar Bisham Kherwal Bir Lecture Committee (SBKBLC), who is also a pioneer in terms of organising the Mahisasur Swaran Sabha among the Adivasi community.
Speaking on the occasion, IUC member Mir Nasiruddin elaborated the history of Adivasi community and their significance for the country. "Even after India's 70 years of Independence, the socio-economic situation of the Adivasis has not changed. Till today, they have to face a social boycott, molestation of minor girls, rape in areas like Raiganj, Jhargram and Narayangarh." said.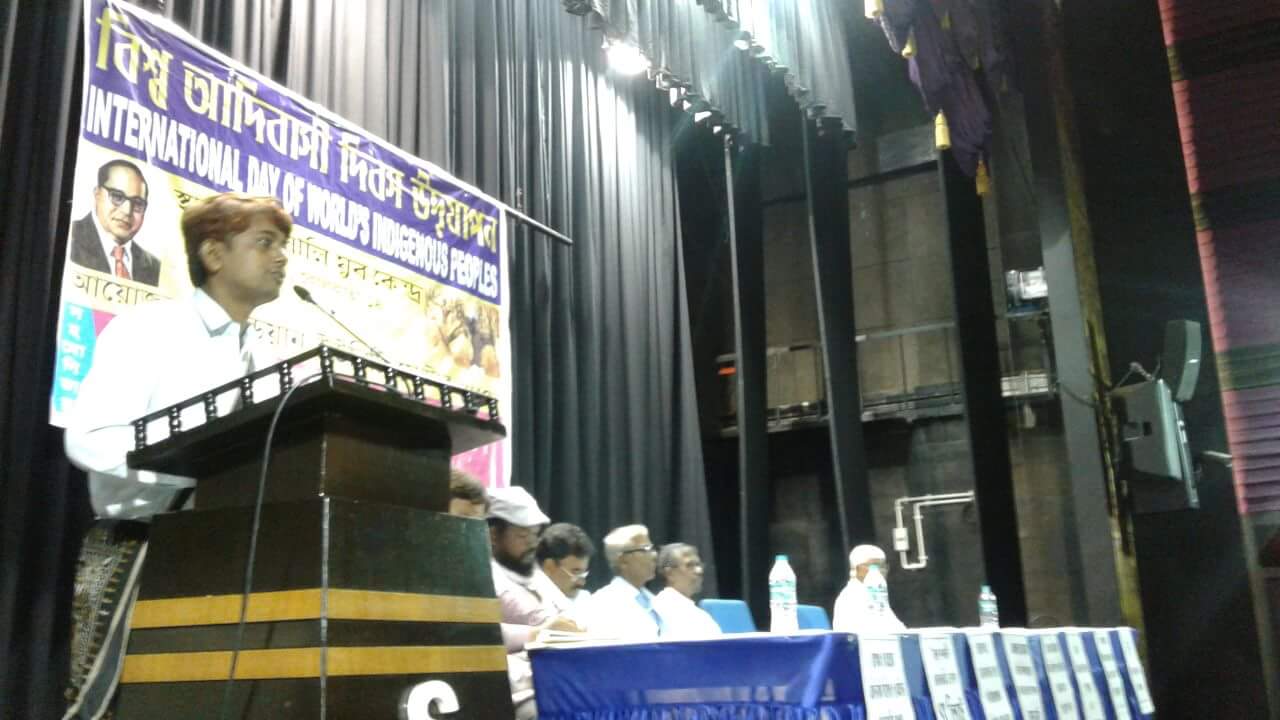 "Instead of improving their socio economic lives by providing basic amenities like food, clothes, accommodations and education, they are being deprived of all sorts of social amenities," he added.
Referring to the years-old history of conversion from Adivasis to Christianity, Islam, Hindu of the indigenous people of the country, M.M. Abdur Rahaman, the general Secretary of Dalit and Muslim Friendship Society said, "If we go through our history, we will see that 85% of Indian population were indigenous people of this country who later converted to SC/ST or Other Backward Classes and only 15% consists of so called upper caste, upper-class people. It is pathetic that only 15% majoritarian racist politically biased people are running the country and therefore all sorts of deprivation, discrimination are heaped upon Adivasis."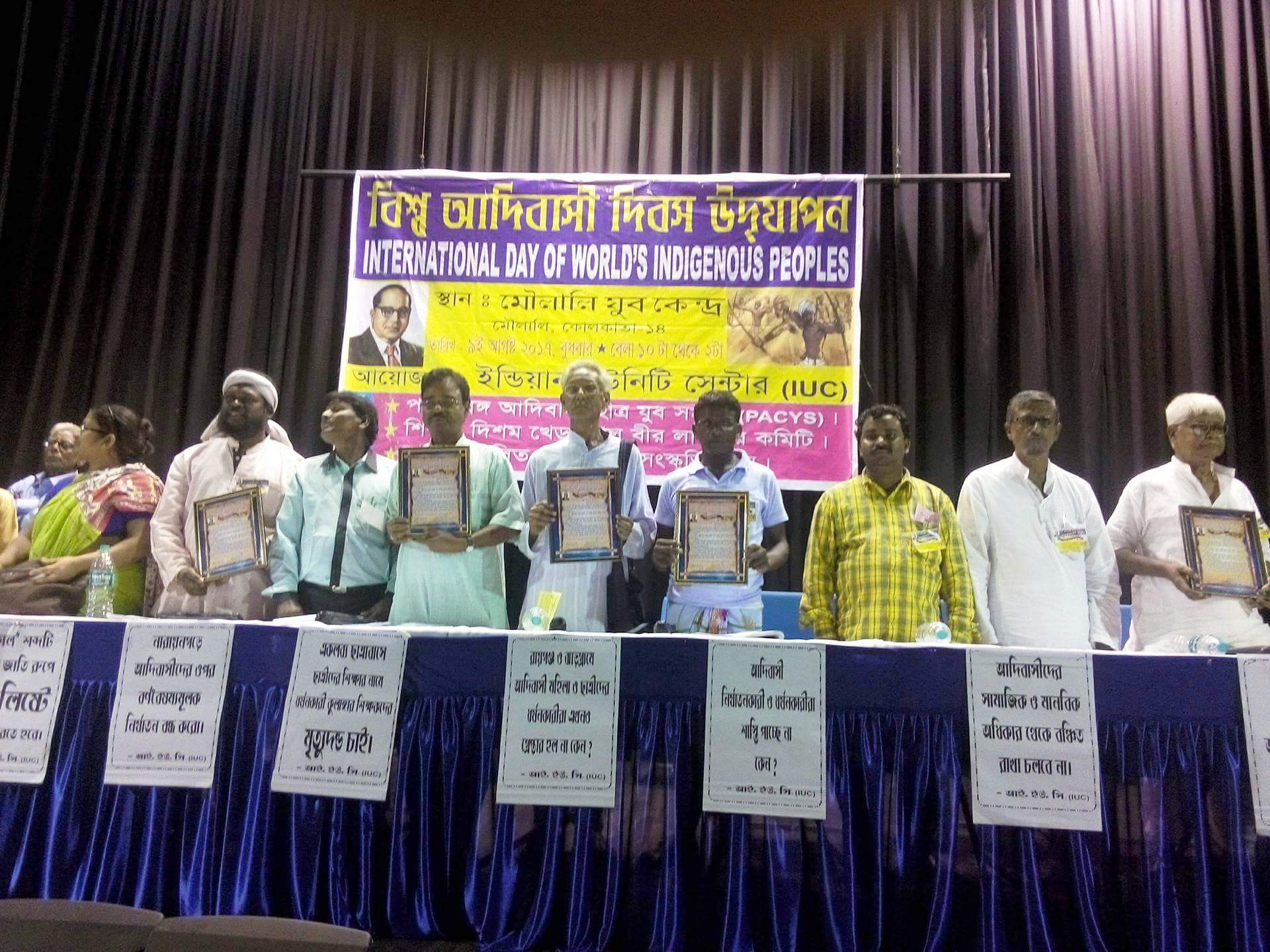 Chariyan Mahato, the Secretary of Manbhum Dalit Literature and Culture Club(MDLCC) also highlighted the heinous cases of minor girls' rape and women molestation of Adivasi community in West Bengal.
The cases of torture, rape and molestation of Adivasi community women are increasing rampantly in the state, especially in the last six months in districts like Birbhum, Uttar Dinajpur, West Medinipur of which two particular incidents were covered by Twocircles.net. This special day gave the Adivasi community organizations a platform to oust their grief against the majoritarian so called civil society. Smriti Konar Haoladar presented a Jagrani music hailing the Adivasi community to protest against the supersession.
http://twocircles.net/2017aug10/414855.html