Police also took several suspected members of the coal mafia into custody.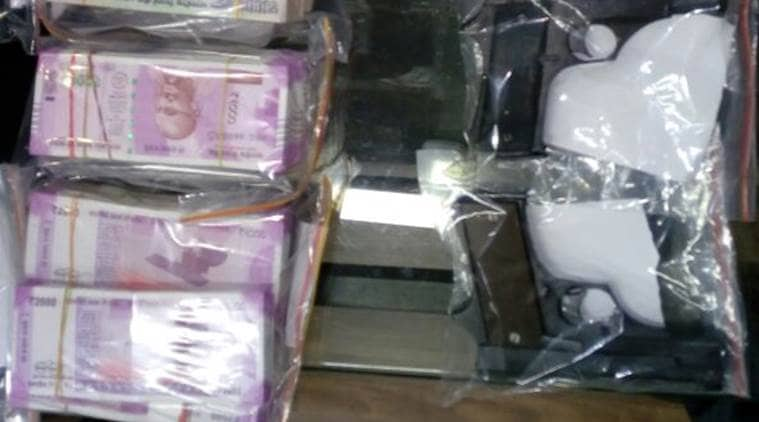 Rs 33 lakh cash and arms seized by Kolkata Special Task Force. (Source: Express photo)West Bengal BJP leader Mahesh Sharma, who contested the assembly elections from Raniganj in 2016, was arrested by Special Task Force in Kolkata Tuesday on charges of money laundering.  The STF recovered from his possession Rs 2000 notes worth Rs 33 lakh. They also took several suspected members of the coal mafia into custody. Sharma lost the Raniganj election after polling in just 18 per cent of the votes. He finished third, behind CPM, who won the election but lost the mandate as they failed to wrest control from the Trinamool Congress.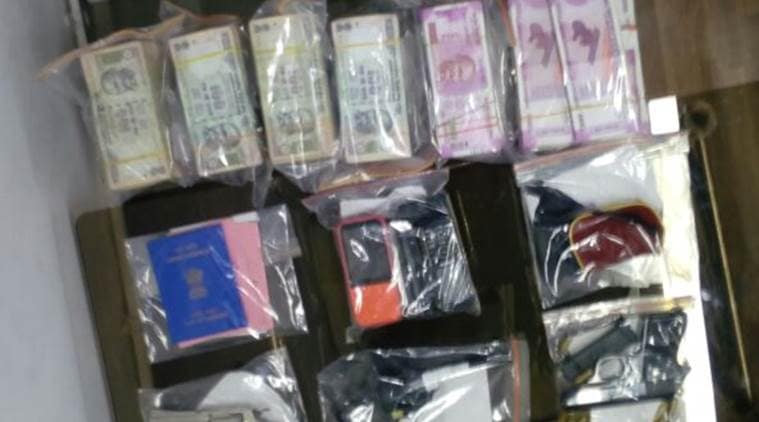 Before Bengal went to polls, the then-state president of the BJP minority cell, Shakeel Ansari alleged that Sharma was being fielded from Raniganj because of his financial clout. "Manish is a rich man. I am not. The situation prevalent when Rahul Sinha was the party president continues even during Dilip Ghosh's reign. I wish I too had ancestral property so that I could pay a lot of money to get a ticket," he had said. Ansari later defected to the TMC after no Muslim candidate figured in the first list of candidates announced by the BJP.
In a similar incident, a BJP youth leader from Salem, who was actively campaigning in favour of Prime Minister Narendra Modi's demonetisation drive, was arrested with huge bundles of currency notes worth Rs 20.55 lakh.  According to the police, there were 926 notes of Rs 2,000 denomination in the seized cash.  "We intercepted his car and found a bag with a total of 926 pieces of Rs 2000, 1530 of Rs 100 and 1000 of Rs 50. We gave him enough time to produce proper details and bank accounts, but he could not explain the source the money. We seized the money and deposited in the district treasury. The I-T Department is now probing the role of bank officials who sourced Rs 2000 currency notes," said the officer.
http://indianexpress.com/article/india/manish-sharma-bjp-money-laundering-rs-2000-notes-4414010/