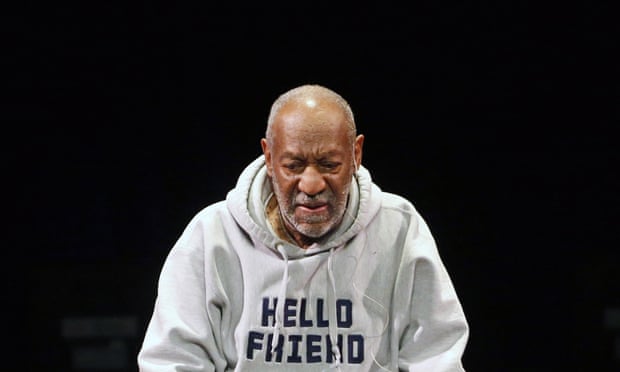 A man who wishes to have sex with a woman does not ply her with prescription sedatives, date rape drugs or excess alcohol to get her to say yes. A man like that uses substances to prevent her from saying no, because he doesn't care if she says yes. A man like that wants a woman incapacitated in order to rape her, not in order to have sex with her – and such men admit as muchto researchers.
According to documents obtained by the Associated Press and released on Monday, Bill Cosby stated under oath in 2005 that he had obtained Quaaludes to give them to young women with whom he wanted to have sex; he further admitted giving the drugs to at least one woman who later claimed he sexually assaulted her and said that he gave Benadryl to another woman who accused him of assaulting her while she was sedated. He settled the latter women's accusations, in whose case he made these statements, without going to trial; the former woman is now suing him for defamation over his public denials of her allegations.
But one cannot have sex "with" another person if that person isn't conscious or participating; one can, however, violently imitate the act of having sex with someone by forcibly penetrating the victim's body.
There is no "with" in the act of rape; rape is something that rapists do to somebody else.
Rapists and their apologists like to raise doubts about the certainty of victims' experiences, to make the majority of men and women who are not rapists worry about having their lives derailed by false accusations. Bill Cosby has himself denied all the allegations of sexual assault (his lawyer called them "discredited"), yet 25 women have relayed similar stories to the press of being drugged and sexually assaulted by a man now revealed to have admitted in a deposition to acquiring barbiturates with the idea that they'd help him have sex with women.
Even if you want to believe Cosby's assertions in 2005 that the drugs were intended to potentially facilitate consensual sex and not rape – and too many people have wanted to believe those assertions – the questions remain:
How many lifeless women are we expected to believe that Bill Cosbypenetrated without knowing that he was doing something wrong?
How many women's unconscious bodies are we to believe that Bill Cosby moved around to facilitate the completion of his desires?
How many women on Quaaludes are we to believe that Bill Cosby used without once considering that his supposed efforts to obtain consent through the alleged use of debilitating narcotics had been unsuccessful?
Rapists know – from the crying or the screaming, from the efforts to get away, or else at least the swearing, from the lack of movement and the complete unconsciousness of their victims, from the assertion and re-assertion of the word "NO" (or a combination of any and all of the above) – that they are not having consensual sex with a willing partner.
Rapists might be surprised when victims speak up, as many do not, and they might be shocked that they face legal or other administrative charges.
Rapists might even express the opinion that they never raped anyone – goodness knows, many people who commit crimes assert their innocence – but they're not actually unaware that they victimized someone.
And certainly, anyone using Quaaludes to facilitate "sex" with uncertain or unwilling people after 1977 would've had some indication that the courts took a dim view of the practice after Roman Polanski's conviction.
Research indicates that many rapists commit multiple rapes, particularly if their first efforts at non-consensual sex with unwilling partners result in few consequences.
Research indicates that rapists often use drugs and alcohol to facilitate their crimes.
Research indicates that they'll consider raping people particularly if they know they won't face consequences for their actions.
And research indicates that rapists target people that they know a disproportionate amount of the time.
Rapists are rarely the guys in the alley or the burglar in your bedroom: they're people you know and trust, people you look up to, people with whom you or others might well have consensual sex under different circumstances. They're people whom you believe implicitly are part of the majority of the population of men who aren't rapists, people with whom you'd share a drink (or a Pudding Pop). They're people with rich internal lives and sometimes even money and fame. They're just also rapists, who rape because they like raping.