All India | Reported by A Vaidyanathan and Vishnu Som, Edited by Deepshikha Ghosh | Updated: June 25, 2014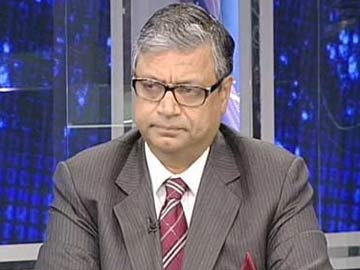 New Delhi:  Senior lawyer Gopal Subramanium, who was Solicitor General for the previous UPA government, today bowed out of the race to become Supreme Court judge alleging a "dirt-digging exercise" by the new government.
Mr Subramanium has reportedly told the Chief Justice of India in a letter that he had found out the Law Minister had initiated an inquiry "with a clear mandate to describe me as unsuitable."
The 56-year-old was one of the four lawyers nominated for judges' posts by a Supreme Court collegium – comprising the Chief Justice and four seniormost judges – in May, days before the BJP came to power.
But the new government had reportedly decided to ask the collegium to reconsider Mr Subramanium's nomination.
The senior lawyer told the Chief Justice he was being targeted for displaying "independence and integrity" when he assisted the court twice in a case involving the 2005 encounter killing of Sohrabuddin Sheikh in Gujarat, the state ruled by Narendra Modi from 2001 till he took charge as Prime Minister last month. BJP leader Amit Shah, who was the state home minister at the time, faces legal scrutiny in the case.
"I have no personal vengeance or grudge against Amit Shah," he reportedly said in the letter, which talked about his "serious doubts" about the government's ability to respect the "independence, integrity and glory" of the judiciary. He also said he was "sorry that the Supreme Court did not stand by me."
Sources say the government has cited adverse inputs from the Central Bureau of Investigation on the lawyer who represented the UPA government in the 2G scam, or the alleged allocation of 2G spectrum at throwaway prices to favourites without an auction. One of these was reportedly on his alleged meeting with a lawyer of 2G scam accused former telecom minister A Raja. The other referenced his alleged links to corporate lobbyist Niira Radia, whose phone conversations with industrialists, politicians and journalists are under CBI investigation.
"My advice to the PM is that it's good to have fearless people in the judiciary," Mr Subramanium told NDTV.
Mr Subramanium resigned as Solicitor General in 2011 over differences with the UPA government.
Read more here – http://www.ndtv.com/article/india/why-gopal-subramanium-is-no-longer-running-for-supreme-court-judge-547436