Review of World Bank documents reveals electricity, water and transport projects contravened safeguards designed to protect rights of indigenous people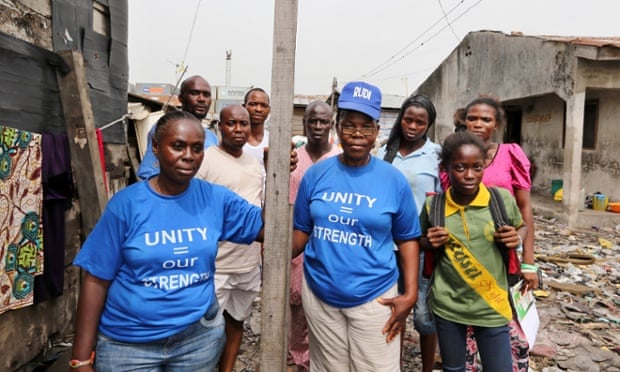 The World Bank has repeatedly violated its own policies on protecting the rights of indigenous people by funding projects that resulted in nearly 3.4 million slum-dwellers, farmers and villagers losing their land or having their livelihoods damaged over the past decade, according to documents seen by the Guardian.
The projects, into which the bank channelled more than $60bn (£40bn), aimed to boost electricity and water supplies and expand transport networks in some of the world's poorest countries. But they have resulted in more than 1.2 million people in Vietnam being displaced over the past decade, as they made way for dams and power plants funded by the organisation. In addition, more than 1 million people in China were displaced by about $12bn of bank investment.
The bank has said its goals are to end extreme poverty and reduce income inequality worldwide.
The International Consortium of Investigative Journalists (ICIJ) and other outlets, including the Guardian, reviewed more than 6,000 World Bank documents as well as interviewing current and former bank employees and government officials involved in bank-funded projects.
In many cases, the organisation did not follow internal policies and safeguards requiring it to monitor evictions caused by its projects and provide resettled people with new housing options and job prospects, the investigation showed.
In addition, many of the projects are fossil fuel-based, such as the coal-fired Tata Mundra power station. Since his appointment as president of the bank in 2012, Jim Yong Kim has committed the bank to addressing the challenges of climate change and reducing reliance on fossil-fuels. This week, he called for fossil-fuel subsidies to be scrapped and for a carbon tax to be introduced.
"There was often no intent on the part of the governments to comply, and there was often no intent on the part of the bank's management to enforce," said Navin Rai, a former World Bank official who oversaw the institution's protection for indigenous people from 2000 to 2012. "That was how the game was played."
In some projects, the bank's ombudsman, known as the inspection panel, tried to quash internal inquiries into projects that had resulted in mass displacement, internal documents and emails show.
After the bank funded a project to improve water supplies, roads and power in Lagos, Nigeria's bustling commercial hub, nearly 2,000 slum-dwellers in Badia East were evicted to make way for the scheme. They complained to the inspection panel, but the chairwoman, Eimi Watanabe, refused to open an investigation into the forced resettlement. She instead urged the plaintiffs to hold direct negotiations with the Lagos state government, which offered a small sum of money as compensation.
The bank said the panel had closed down the case because of "the progress made and speedy provision of compensation to displaced people". Watanabe did not respond to ICIJ questions about the Lagos case.
The investigation comes at a time when the bank is increasingly funding projects that require forced resettlement. In 1993, just 8% of World Bank projects were linked to resettlement. By 2009, however, the figure had risen to 29%, according to the bank's internal review last year.
On Friday, the bank will begin its annual spring meetings, where new resettlement policies and safeguards will be debated. The organisation has pledged to respond to its critics with "the strongest, most state-of-the-art environmental and social safeguards".
However, current and former World Bank officials are sceptical of the latest draftof the institution's new policy, published in July after being shelved for months. They say the policies in the draft give governments more room to sidestep the bank's standards and make decisions about whether local populations need protecting.
"I am saddened to see now that pioneering policy achievements of the bank are being dismantled and downgraded," said Michael Cernea, a former bank official who oversaw the bank's resettlement protections for nearly two decades. "The poorest and most powerless will pay the price."
The Ethiopian government, which has repeatedly been accused of using World Bank funds to carry out forced resettlement, threatened local communities with violence if they criticised resettlement programmes when being interviewed by the bank's inspection panel, according to a former World Bank employee.
"All the people had been instructed in advance of us coming," said
Eisei Kurimoto, a Japanese academic who served as an adviser on the bank's review. "And they had been intimidated in advance to tell us good things."
Last month, the World Bank approved a new $350m loan to Ethiopia, which included support for the local government in Gambella. An Ethiopian government spokeswoman said: "Tens of thousands of Ethiopians, including Gambella residents, have benefited from successful resettlement, which is done on a voluntary basis."
Last month, the bank admitted there had been "serious shortcomings" in implementing resettlement projects.
At the time, Kim said: "We took a hard look at ourselves on resettlement and what we found caused me deep concern. We found several major problems. One is that we haven't done a good enough job in overseeing projects involving resettlement; two, we haven't implemented those plans well enough; and three, we haven't put in place strong tracking systems to make sure that our policies were being followed. We must and will do better."
An open letter, issued on Wednesday by 85 NGOs, said the bank's anti-poverty goals would not be achieved unless it addressed an "institutional failure" to ensure its projects did not adversely affect the world's poorest people.
"The World Bank's twin goals cannot be achieved when its own resettlement practices are impoverishing communities," said Kate Geary, Oxfam's land rights policy researcher. "Now that the bank has finally revealed its own assessment of its resettlement failures, it needs to do all it can to repair the damage done."
http://www.theguardian.com/global-development/2015/apr/16/world-bank-breaks-own-rules-indigenous-people-forced-off-land/