When equality is denied everything is denied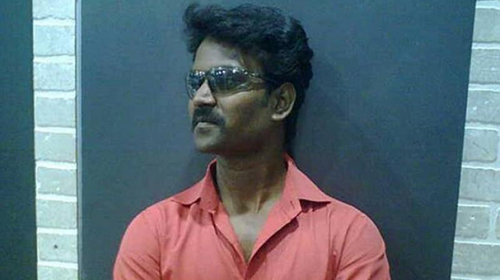 On the 13th of March 2017, Muthukrishnan Jeevanathnan also known as Rajini Krish, a Dalit research scholar in JNU committed suicide by hanging himself. His death and his writings when he was alive all speak to the nature of caste based discrimination faced by dalit scholars all over the country in various educational institutes. Despite his articulation we hear a repeated assertion of old tropes of Dalit scholars not being able to 'cope up' with the pressure at Universities.
It is only a little over a year after RohithVemula was found hanging in a hostel room in the University of Hyderabad, that now another young student, Muthu, of Jawaharlal Nehru University has been found hanging in a room of a friend. Muthu too struggled to enter esteemed institutions of higher education, far from his native home, with the hope of changing a destiny written by a Brahmanical caste ridden history. He was a cheerful presence at all the protests   against Brahmanisim at the University of Hyderabad, but he was primarily focused on getting admission in JNU. Muthu was well aware of the weight of historical deprivation that students like him carried when they entered such institutions. A student of modern Indian history, his efforts appear to have been to make sense of this past, recognise its manifestations and find ways of addressing it.
When Muthu wasn't embroiled in the theory and practice of historical research, spending long hours in the library, he spent his time making sense of the present. His social media posts and writings reflect his brilliance, his creativity, and his preoccupation with social justice, equality and the right to assertion. Today, after his passing, it is imperative to make sense of his own understanding as well as to ask what institutions like a university must do in response to such a tragic loss. Muthu belonged to a Dalit, lower class family from Salem in Tamil Nadu. A first generation student of higher education, he entered the University of Hyderabad at a time when Rohith Vemula and his friends were fighting for their right to be treated at par with the privileged castes and classes. Influenced by students like Rohith and likewise devastated by his passing, Muthu articulated his rage through his participation in the movement for social justice that followed and through his writings. Subsequently joining JNU in October of 2016, he found himself located in the capital of a country that calls itself a democracy and ostensibly eschews caste based discrimination. Here he found himself alienated within the very university he longed to be part of, from the process of interview where his use of the English language was disparaged, to his daily interaction in the course of his research program at the University. The language barrier and the barriers of social and cultural capital built over generations of privilege is formidable in the best of situations and Muthu agonized over the ways in which he was effortlessly ignored or dismissed by members of the University.
Even before the autopsy and post mortem, the police glibly suggested that this was a case of suicide due to depression. The university administration has looked the other way, sending perfunctory tweets of regret, the opposition parties have converged with consolations and the ruling government is busy defending the structure that is hounding and even openly exhorting the killing of the 'marginals' that Muthu clearly speaks of. But what has changed in the last year? Have structures of discrimination within such institutions been recognised let alone addressed? Has the space for discussion on discrimination grown in the face of deaths? Will the Thorat Committee Report ever be implemented? When will we see the Rohith Act enacted and put into practice? The silence in the wake of these questions is deafening, but it will not wake the dead.
These past few months have been spent with the acute realization that our universities are bulwarks of all kinds of socially graded discrimination. We unequivocally condemn those efforts made by prominent so-called "progressive" sections to dilute and trivialise the issue of caste based discrimination or who misrepresent the different issues involved in this case. It is unacceptable to level counter allegations that attacks against caste discrimination are being appropriated by those in power who only want to see our universities brought down. We are angered by the loss of yet another life, condemn the structures that perpetuate and defend embedded inequality and vow to stand by all who unite to fight against this injustice.
WSS demands the following of JNU, most of which have been pending for many years:
JNU should set up an independent committee with external members to look into the particular suicide of Muthukrishnan.
The University should set up a committee to solicit input from the University community on the ways in which caste and other forms of discrimination work in the university, how it ought to be addressed, and formulate recommendations for structural provisions to deal with this. The committee should examine ways in which the existing structures do not function effectively as a grievance mechanism that addresses caste-based discrimination, as has been set out in the Thorat Committee report and laid out in the UGC regulations, and make recommendations to enable a well-advertised and functional mechanism.
JNU must establish competent facilities of counselling for faculty and students with a specialization in dealing with questions of marginalization and alienation.
The UGC regulations should be converted into an Act by the HRD Ministry, which make caste discrimination in the University a crime under the law in the same way that ragging has been addressed on campuses.
Implement reservations among faculty.  This is a necessity in itself but takes on even greater urgency at times like this so that the democratization process among students is strengthened.