Mr. Gauhar Raza, an eminent scientist and poet, was maligned, defamed and hate engineered against him by the malicious, concocted and motivated news telecast carried by Zee News in March, 2016. Mr. Raza was branded as a part of an "Afzal Premi Gang" for reciting his poems in the 'Shankar – Shaad Mushaira'.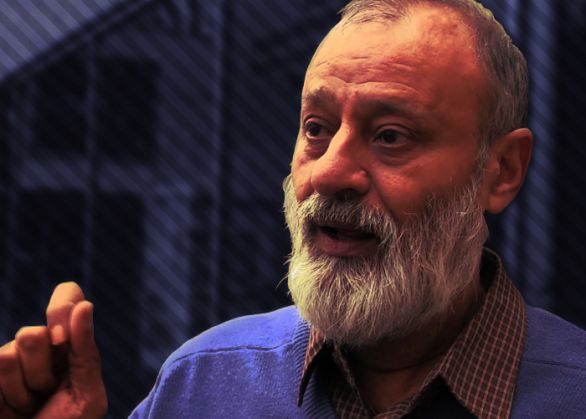 A complaint was then filed by Mr. Raza with the News Broadcasting Standards Authority against Zee News along with another joint complaint filed by eminent artists like Mr. Ashok Vajpeyi, Ms. Shubha Mudgal, Ms. Sharmila Tagore and Dr. Syeda Hameed. Advocate Vrinda Grover arguedf on behalf of Gauhar Raza and other complainants.
The NBSA, vide its order, has upheld the constitutional right of Mr. Raza to freedom of speech as well as his right to dissent, and held that media house Zee News cannot use their might to intimidate citizens and prevent them from exercising their constitutional right to dissent and freedom of expression.
Upholding the rights of Mr. Gauhar Raza, ZEE news channel has been held liable for their false, malicious and distorted coverage. NBSA has directed that
• to publish an Apology on 08.09.2017 at 09:00 pm on their channel, in Hindi text, in large font size, on full screen, and a clearly audible vioce over in slow speed
• Fine of Rs. 1 lakh to be paid in 7 days.
The NBSA has awarded the highest punishment in its jurisdiction, reaffirming that big media houses cannot trample over the rights of citizens to freedom of speech and expression, which includes the right to dissent.
Zee News, the flagship channel of Zee Media Group, had gone all guns blazing at an innocous poetry symposium that is organised in Delhi annually. The channel's latest campaign comes at a time when it is facing allegations of airing unverified videos and misleading the public debate on the issue of sedition.
The prestigious Shankar-Shad Mushaira is organised in memory of Urdu poets Shankar Lall and Murli Dhar, who were also renowned social, academic and cultural personalities. It celebrates the shared literary heritage of India and Pakistan and seeks to spread the message of peace.
The 51st edition of the event held on Saturday, 5 March, at Delhi's Shankar Lall Hall and was attended by eminent poets from India, Pakistan, the United States and Qatar attended the Mushaira. The channel recently ran a news programme, terming the symposium a meeting of "Afzal-Premi gang" (a gang of Afzal lovers).
Zee News played a poem recited by the renowned Indian scientist and poet Gauhar Raza at the symposium and called him an 'anti-national' who supports Afzal Guru. The show was hosted by Zee News' controversial editor-in-chief Sudhir Chaudhury, who termed Raza's poem against India's interests.
THE GHAZAL:
Dharm me lipti watan parasti kya kya swang rachayegi,

masli kaliyan, jhulsa gulshan, zard khizaan dikhlayengi..

Europe jis vahshat se ab bhi sehma sehma rehta hai,

khatra hai wo vahshat mere mulq mein aag lagayegi..

German gaskado (gas chambers) se ab tak khoon ki badboo aati hai,

andhi watan parasti hum ko us raste le jayegi..

Andhe kuen me jhooth ki naav tez chali thi maan liya,

lekin bahar roshan dunia tum se sach bulwayegi..

Nafrat me jo pale badhe hain, nafrat me jo khele hain,

nafrat dekho aage aage unse kya karwayegi..

Fankaron se pooch rahe ho kyun lautaye hain samman,

Poocho, kitne chup baithe hain, sharm unhe kab aayegi..

Yeh mat khao, wo mat pehno, ishq to bilkul karna mat,

deshdroh ki chap tumhare upar bhi lag jayegi..

Yeh mat bhulo agli naslein roshan shola hoti hain,

aag kuredoge, chingari daaman tak to aayegi…
Raza, who has also made a documentary on the 2002 Gujarat riots, is open about his differences with the BJP's ideology. "Every individual or party has a freedom to propagate the ideas of their choice in Indian democracy," he says. "Dissent has a very important place in any democracy. However, it is being equated with anti-nationalism in today's scenario."
Zee News, the fourth-most-viewed Hindi news channel, has been at the forefront of running a pro-establishment campaign, airing unverified videos and polarising the debate on nationalism over the past few weeks in India. Its editor Sudhir Chaudhury, accused of running an extortion racket, has termed the channel's approach to news "instant journalism", where "same day you raise an issue, by evening you reach a conclusion".