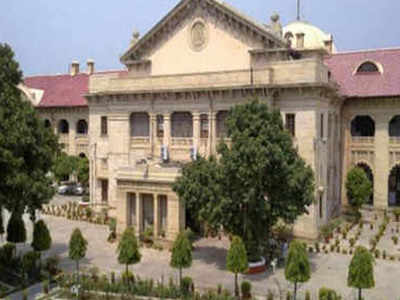 Allahabad High Court expresses its strong displeasure over death of Covid patients due to shortage of oxygen supplyPRAYAGRAJ: Expressing its strong displeasure over death of Covid patients due to shortage of oxygen supply in the state, the Allahabad High Court on Tuesday said the authorities responsible for procurement and supply of the gas are committing criminal acts that are not less than a genocide.
"We are at pain in observing that death of Covid patients just for non-supply of oxygen to the hospitals is a criminal act and not less than a genocide by those who have been entrusted the task to ensure continuous procurement and supply chain of the liquid medical oxygen," said the bench compromising Justice Siddhartha Varma and Justice Ajit Kumar while passing the order in a suo motu PIL on Covid care.
The Allahabad High Court also directed the State Election Commission to produce CCTV footage of the counting of votes in panchayat elections at Lucknow, Prayagraj, Varanasi, Gorakhpur, Ghaziabad, Meerut, Gautam Budh Nagar and Agra by the next date of hearing.
The court further said that in case the SEC itself finds clear violation of Covid protocol and guidelines in the CCTV footage, it should come up with an action plan also.
The bench also took notice of the death of a sitting judge of the high court due to Covid-19 and observed, "We have been informed that late Justice V K Srivastava was admitted initially in the morning of 23rd April, 2021 in Ram Manohar Lohia Hospital, Lucknow but he was not taken care of till evening and it was only around 7.30 pm when his condition deteriorated, that he was placed on ventilator. It was on the same night he was shifted to Sanjay Gandhi Postgraduate Institute of Medical Sciences, Lucknow, where he was in ICU for five days and ultimately succumbed to the Covid-19 infection."
The court directed the state government counsel Manish to file an affidavit bringing on record the treatment given to late Justice VK Srivastava at RML Hospital and also to explained why he was not taken immediately to SGPGIMS, Lucknow, immediately on April 23 morning.4
The district magistrates of Lucknow and Meerut are directed to inquire about the deaths due to shortage of oxygen in their districts within 48 hours and submit reports on the next date.
The court adjourned the matter and directed that it would again come up on May 7, 2020.