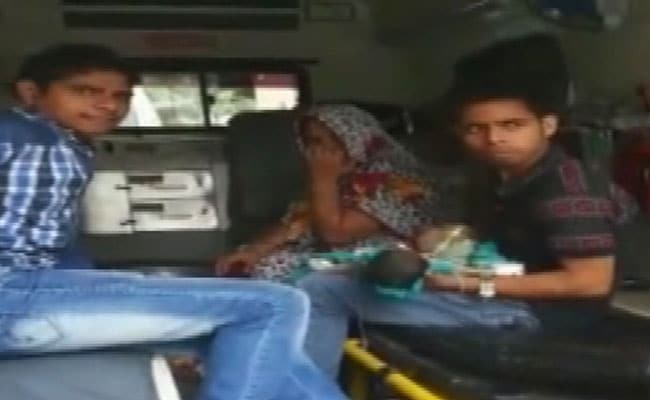 NEW DELHI: 
 A day-old baby born was turned away by two government hospitals on Monday and died while waiting at a third.
The baby was born prematurely to a 19-year-old woman on Sunday at a private hospital. Doctors diagnosed respiratory distress syndrome and inserted a chest tube in the tiny body to help the baby breathe.
His father, a labourer, could not afford the hospital bill – Rs. 10,000 a day – so he decided to go to a government hospital.
The couple first took the baby to the Kalavati Saran Children's hospital in central Delhi, but doctors there said there was no bed or ventilator available. At the emergency ward of the central government-run hospital, the Chief Medical Officer allegedly didn't move a muscle while refusing to see the child.
The baby was then taken to the Ram Manohar Lohia hospital, also run by the Centre. After a long wait, a doctor who finally examined the baby pronounced him "too critical" and said he had to be taken to some other hospital.
The distraught parents then went to a third hospital, LNJP, a few km away. The child was made to wait for over an hour as his oxygen tank ran out. His father pleaded for a replacement tank. By the time the child was taken to the emergency room, it was too late.
"I earn 4000 a month and can't afford private treatment. But does that mean my child does not have a right to live?" the father, Dheeraj Kumar, said, speaking to NDTV in his one-room home in east Delhi. He has yet to pay for his young wife's treatment.
"We will find out why for four hours, no hospital treated the baby," said Delhi Health Minister Satyendra Jain, adding, "There is a shortage of portable ventilators. We have to increase the number of beds from 200 to 2-3,000. We have to see why the child was not treated at RML hospital."
http://www.ndtv.com/delhi-news/baby-dies-after-3-government-hospitals-in-delhi-refuse-treatment-779047