Another minor gang-raped in Delhi:
Tuesday, 29 July 2014 – 11:04am IST | Agency: Zee News Bureau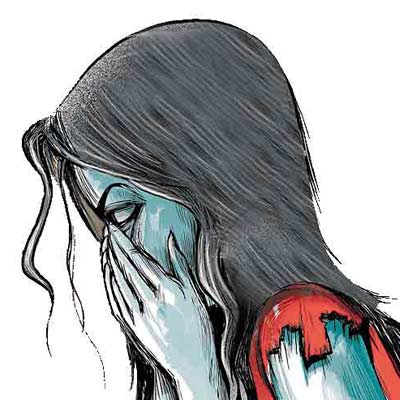 In a shocking incident, a class 10th student was gang-raped by five people in Delhi's Uttam Nagar area, as per news reports on Tuesday.
The incident reportedly took place a week ago when the accused took the victim, who was on her way to school, to a house and gang-raped her at gun point. They also recorded MMS clip of the entire incident. Two of the five accused are reportedly minor and one is known to the victim. While the police has arrested three accused, hunt is on to nab the absconding two.
The capital city is already already facing sever flak for its poor record of crimes against women and children. The news also comes at a time when the country still grappling with the recent rape of three year old in Bangalore, highlighting extreme concerns of sexual crimes against minors in the country.
A report by National Crime Records Bureau suggests that altogether 1,29,448 cases of crime against children and 88,836 cases of rape have been registered across the country in the last three years with the highest being in 2013. "As per data available, the total number of cases registered on account of crime against children for the year 2011, 2012 and 2013 are 33,052 cases, 38,172 cases and 58,224 cases respectively," Minister of State for Home Kiren Rijiju said in a written reply in Rajya Sabha. The Minister said a total of 88,836 cases of rape were reported across the country in last three years. "As per data regarding the reporting of the offence of rape, as provided by the National Crime Records Bureau, a total of 24,206 cases, 24,923 cases and 33,707 cases were registered in the country during 2011, 2012 and 2013 respectively," he said
Read more here-  http://www.dnaindia.com/delhi/report-another-minor-gang-raped-in-delhi-class-x-student-in-uttam-nagar-was-raped-at-gun-point-2006224