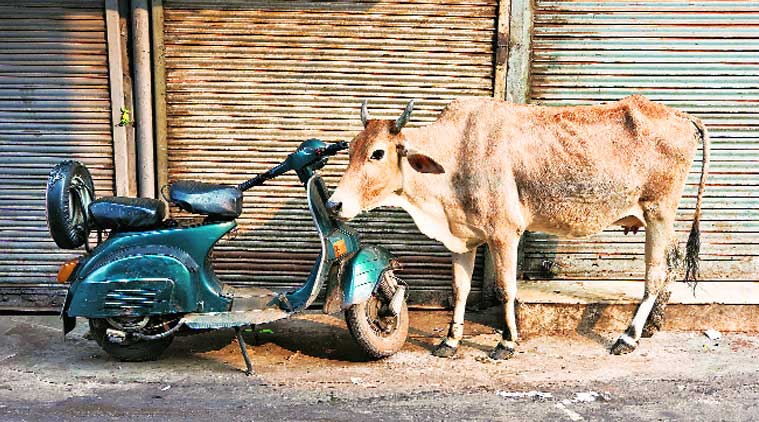 This program will begin under the National Dairy Programme," said Mahavir Singh, principal secretary, Haryana Animal Husbandry department.
Written by
Sandali Tiwari
| Gurgaon | Published on:March 18, 2015 1:33 am
The Unique Identification Authority of India (UIDAI) format will soon be extended to cows as the Haryana government has decided to introduce 'Special Identification Tags' with unique identification numbers for 'Haryana' cows, an indigenous breed found in the state. The state hopes to provide the cows with the benefits of health schemes through this initiative.
Each cow will have a 12-digit unique identification number and an ID card will be fixed as tags around its neck. The owners will be provided with a booklet, in which they can fill cows' "data" every day.
"The aim of this scheme is to establish identity of cows, their security and provide them benefits of health schemes. In these special identification tags, their photographs, race, complexion, body structure and age will be recorded in the database.
According to sources, this project will start on an experimental basis at a few blocks from next month.
"Owners will have to fill a questionnaire which will be fed on our database. If a farmer has two cows, the data of both the cows will be recorded and each of them will get a unique identification numbers," said an official. The state is also planning to introduce a system wherein the location of the cows would be traced during the outbreak of any dangerous diseases.
http://indianexpress.com/article/india/india-others/haryana-cows-to-get-uidai-like-numbers/